This is the letter Barack Obama is sending to Americans worried about Trump
'For every two steps forward, it often feels like we take one step back,' the former President writes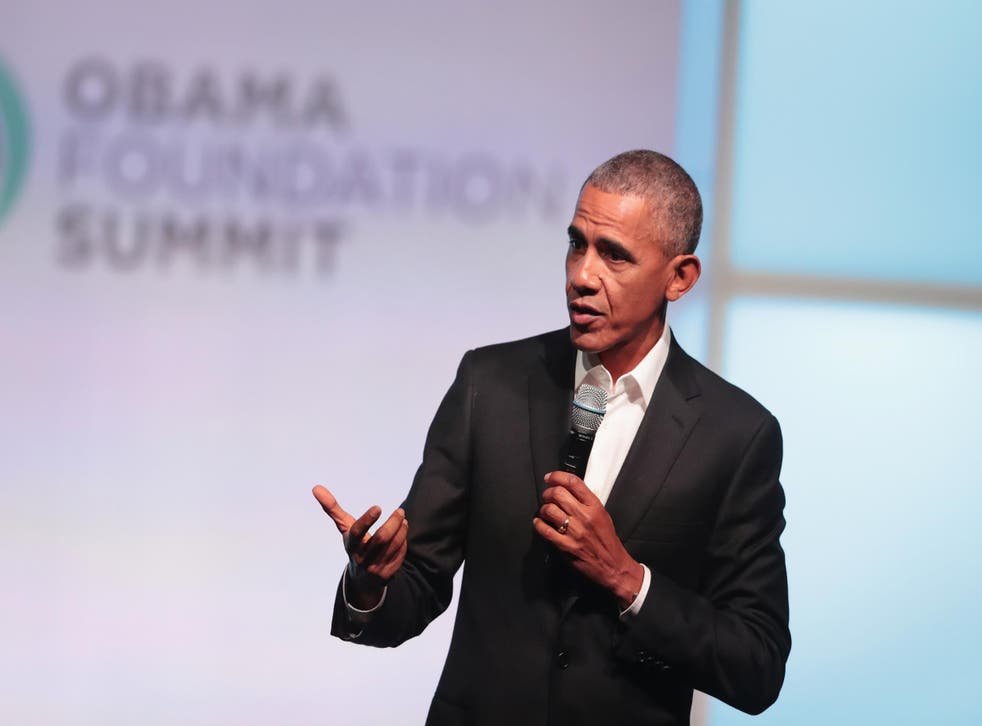 Former President Barack Obama receives so many letters from Americans worried about their country's political climate, that he has crafted a letter to send them in response.
Encouraging people not to lose hope, he writes: "Our country's progress has never followed a straight line – for every two steps forward, it often feels like we take one step back."
He adds: "But I hope you'll remember that the long sweep of America is defined by forward motion, and the course we chart from here depends on no one person alone."
Mr Obama sends the letter to those who share concerns about the state of the country, or those who seek his perspective on the new administration, a spokesperson told Yahoo News, which first obtained the letter.
The former president accepts correspondence via his website and by regular post addressed to his office.
Mr Obama has largely stayed out of politics since leaving the White House.
But he did speak out in a bid to protect some of his key policies, including Deferred Action for Childhood Arrivals, which protects young undocumented immigrants from deportation.
He also spoke out when Donald Trump attempted to repeal the the Affordable Care Act known as Obamacare, which provided health insurance to large swathes of the US population who did not have it.
Michelle Obama launches veiled attack on Trump: "You don't tweet every thought"
Mr Obama also recently took a swipe at Mr Trump's notorious "birther" theory, joking that he was "born in Kenya". He was, in fact, born in Hawaii.
But Mr Obama's criticisms have been more muted than those of other former presidents – namely, George HW Bush and his son, George W Bush.
Mr Bush Sr once called the current President "a blowhard," and Mr Bush Jr claimed he "doesn't know what it means to be president," according to the forthcoming book The Last Republicans.
Some former Obama administration staffers, however, told Yahoo that they are happy Mr Obama has stayed out of the fray.
"[Mr Trump] is desperate for an opponent," one former staffer said. "I mean, Trump would love nothing more than for the 2020 election to start today and no better opponent than the black, 'Muslim,' Obamacare president."
What Mr Obama would like to do instead, he says, is encourage young people to get active in politics. In his first public event since leaving the White House, he said that inspiring young people was "the most important thing I can do for my next job".
He echoes this sentiment in his letter, in which he urges concerned citizens to become more involved.
"Our democracy is threatened whenever we take it for granted, and change only happens when people get involved," he writes. "As long as folks like you keep looking out for others and working to defend America's promise, I'm confident our future will be bright."
Join our new commenting forum
Join thought-provoking conversations, follow other Independent readers and see their replies