How much money could Barack Obama earn after leaving the White House?
Mr Obama will receive an annual pension of $203,700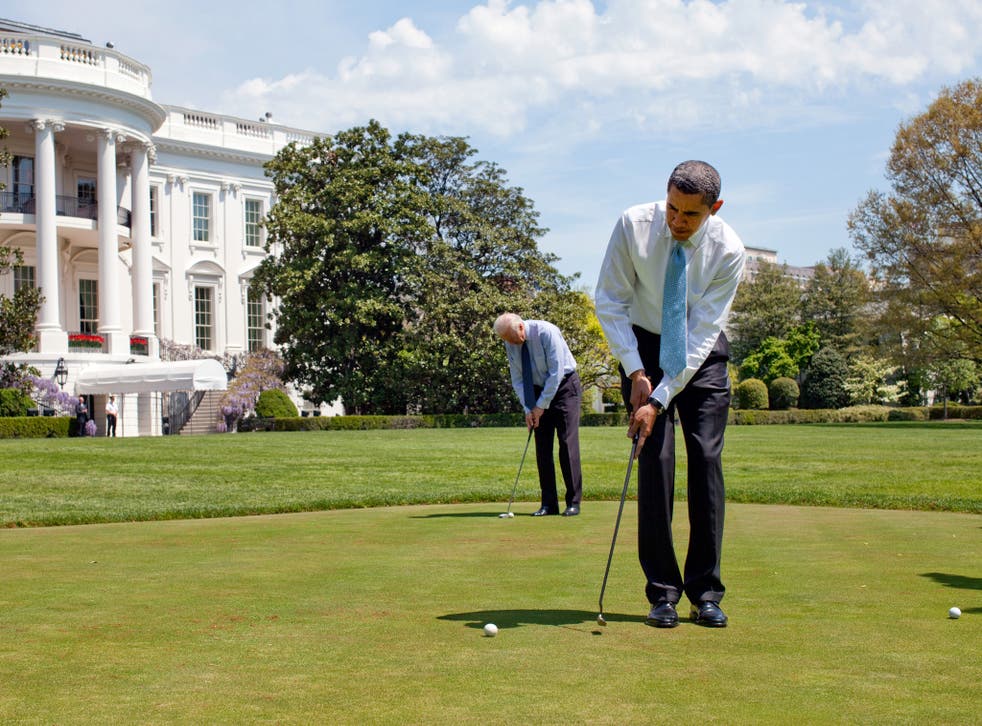 Barack Obama leaves the White House, the third President in a row to have spent two full terms as commander-in-chief.
Before winning the the 2008 Presidential election, he served three years in the US Senate (2005 to 2008) and seven years in the Illinois State Senate (1997-2004).
Following nearly 20 years in public office, there has been much speculation in regards to his post-Presidential career.
Regarding the next few years, Mr Obama has stated he will remain in Washington DC until his youngest daughter, Sasha, finishes high school.
As standard, every former US President since 1958 receive a pension, with Mr Obama set to receive $203,700 (£162,798) per annum.
Other than his repeated intention to play more golf, the 55-year-old leader of the free world has a number of options:
1. The political memoir
A traditional first project of former Presidents looking to sculpt their own legacy.
Bill Clinton reportedly received a $10 million (£7.9 million) advance for his presidential memoirs with George W. Bush allegedly receiving $7 million (£5.6 million) for his memoir, Decision Points.
Mr Obama already made millions with his two previous memoirs Dreams of My Father (1995) and The Audacity of Hope (2006).
Publishers have described his presidential memoirs as the most hotly anticipated with advances estimated between $25 million (£19.9 million) and $45 million (£35.9 million), reports The New York Times.
Bill Clinton keeps Barack Obama waiting on the runway
2. Lecture circuit
Another popular post-Presidency side-line, former White House residents can net millions making paid speeches at universities and corporate venues across the world.
While his father, President George H.W. Bush reportedly earns $10,000 (£7,990) per speech, George W. Bush earns between $100,000 (£79,900) to $175,000 (£139,840) per appearance.
Bill Clinton was reportedly paid $225,000 (£179,795) for an appearance in February 2014, reports Fortune.
Communications professor at Fordham University, Lance Strate said: "The speech is kind of secondary to…just being able to have a big name at your event.
"It might get reported on some form of TV or cable news, which further adds to the prestige and the publicity of the event."
2015 in pictures from the White House

Show all 25
2. Buy a sports team
President Obama has mentioned his dream of part-owning an NBA basketball franchise - his first sporting love. The advance for his memoirs could make this a realistic proposition.
He told GQ last year: "I have fantasized about being able to put together a team and how much fun that would be. I think it'd be terrific."
His predecessor, George W. Bush had owned a stake in the Major League Baseball team, the Texas Rangers, before selling up in 1998 for a cool $14.9 million.
Considering he made an initial $606,000 investment in 1989, that's a decent level of profit.
3. College professorship
The hottest contender for his post-Presidential career, Mr Obama has spoken frequently about returning to teach law at College.
In an interview with The New Yorker, Mr Obama said: "I love the law, intellectually. I love nutting out these problems, wrestling with these arguments.
"I love teaching. I miss the classroom and engaging with students."
As to where, there are three obvious choices; Columbia where he was an undergraduate political science major, Harvard where he graduated from law school or the University of Chicago where he taught previously.
Columbia is seen as the front runner after the college's president said at the 2015 convocation he was looking forward to "welcoming back our most famous alumnus...in 2017."
Mr Obama would not be the first politician to return to academia, former Secretary of State Condoleeza Rice returned to Stanford University as a politics professor.
At some of the wealthiest and most prestigious American colleges, top professors can earn six figure salaries - tempting enough for a former President?
Barack and Michelle Obama celebrate last Halloween in the White House
4. Social Activism
Probably the least remunerative option but one that holds attraction to both Barack and Michelle Obama.
After graduating from Columbia, Mr Obama spent three years as a community organiser in Chicago.
Both have stated they are committed to their grassroots initiatives such as My Brother's Keeper - a mentoring programme for young minority men.
5. Public office
Mr Obama has made it very clear that neither he nor his wife would ever seek public office after leaving the White House.
He recently said: She will never run for office, she is as talented and brilliant a person as there is, and I could not be prouder of her, but Michelle does not have the patience or the inclination to actually be a candidate herself.
"That's one y'all can take to the bank."
Bill Clinton makes the case for 'best friend' Hillary in personal speech
The First Lady has categorically backed these sentiments despite groundswell support for her to enter frontline politics.
Mrs Obama said at the South by Southwest festival in March: "I will not run for president. No, nope, not going to do it.
"There is so much that I can do outside of the White House … without the constraints, the lights and the cameras, the partisanship.
"There's a potential that my voice can be heard by many people that can't hear me now because I'm Michelle Obama the First Lady, and I want to be able to impact as many people as possible in an unbiased way."
Join our new commenting forum
Join thought-provoking conversations, follow other Independent readers and see their replies