Bernie Sanders would have easily beaten Donald Trump according to new pre-election poll
The Vermont senator ignited the enthusiasm of millennials with his promise of bringing economic equality to the 99%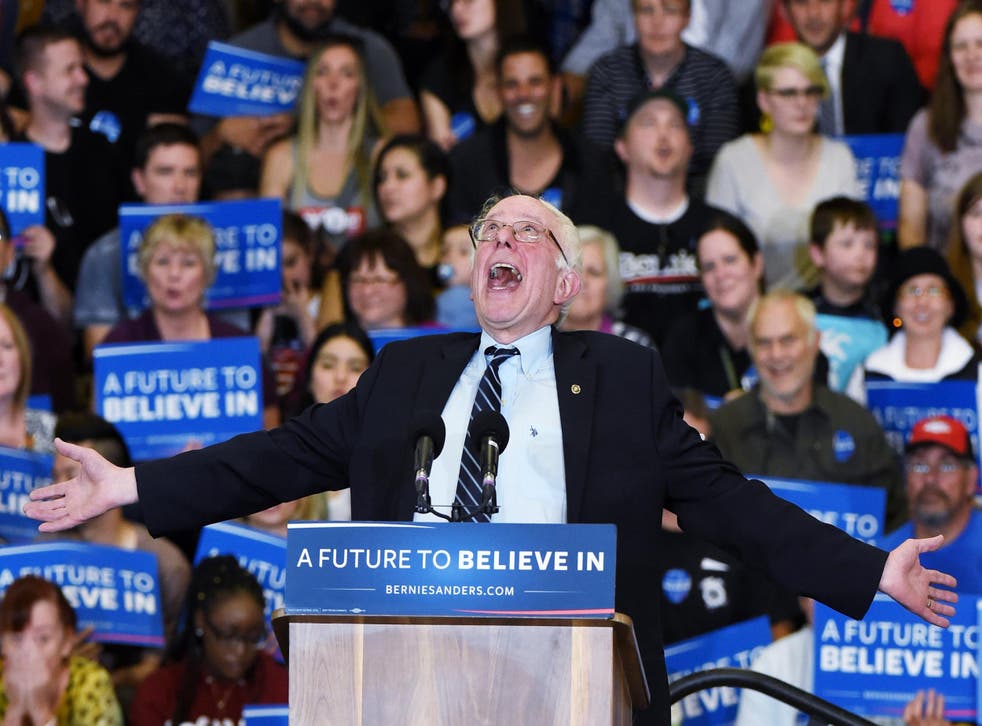 Bernie Sanders would have crushed Donald Trump according to new pre-election poll.
In the wake of the shocking election results, many have wondered what would have happened were the Democratic socialist chosen as the nominee.
The poll, reported by the Huffington Post, found that the Vermont senator would have likely earned 56 per cent of the vote, while Mr Trump would have only received 44 per cent.
President Trump protests

Show all 20
Democratic Congressman Alan Grayson, who endorse Mr Sanders during the primaries, commissioned the poll by Gravis Marketing.
Hillary Clinton did not fare quite as well in the poll amongst Independent voters – who could not vote during the primaries, resulting in Mr Sanders' loss to the former Secretary of State. The poll found that Mr Sanders led Ms Clinton among independent voters 55 to 45 per cent. Ms Clinton suffered a major blow Tuesday night from that particular demographic, losing independents to Donald Trump 48 per cent to 42 per cent.
Bernie Sanders tells Donald Trump This is America. We will not throw out 11m people. We will not turn against Muslims
Mr Sanders, 75, has not ruled out another run for the presidency in 2020, but for now he is focused on his Senate re-election campaign in 2018.
"Four years is a long time from now," he told the Associated Press. "We'll take one thing at a time, but I'm not ruling out anything."
Mr Sanders added a sharp criticism of the Democratic Party in the days after their stunning defeat early Wednesday morning.
"It is an embarrassment, I think, to the entire [party] that millions of white working-class people decided to vote for Mr Trump," he said, "which suggests that the Democratic message of standing up for working people no longer holds much sway among workers in this country."