Bernie Sanders calls out Arizona sheriff for 'un-American and uncivilised behaviour'
Sanders spoke to a crowd of 2,800 in Flagstaff, Arizona on Thursday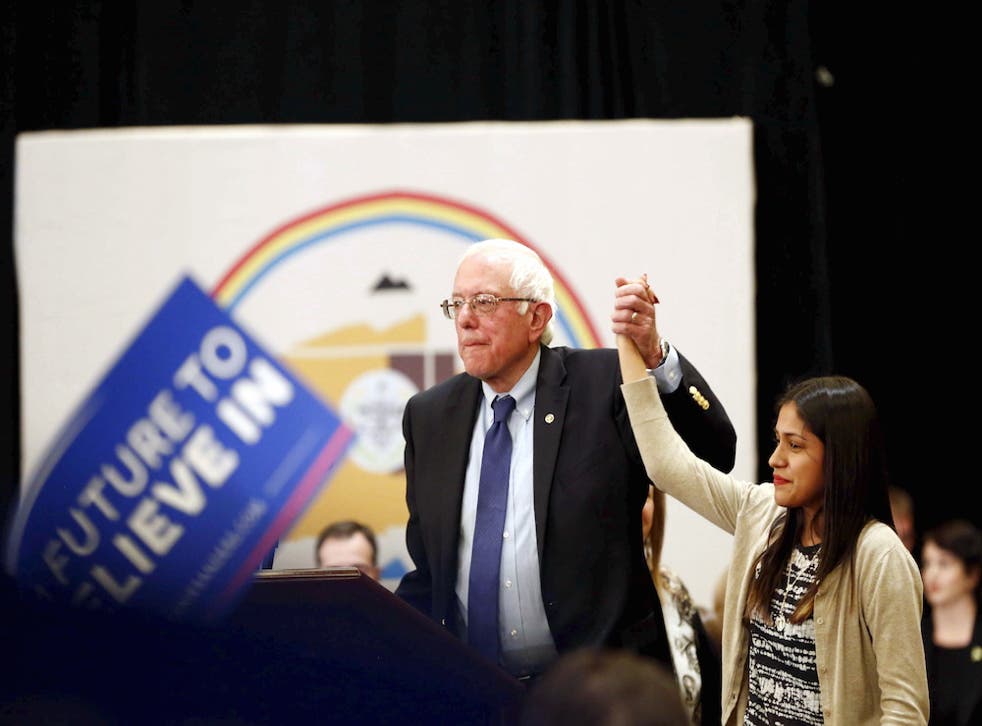 Bernie Sanders took on the controversial Sheriff Joe Arpaio of Maricopa County on Thursday by accusing him of being "un-American and uncivilised."
The Vermont Senator spoke to an estimated crowd of 2,800 at the Twin Arrows Navajo Casino Resort in Flagstaff, Arizona, where he told the story of his wife Jane Sanders meeting Sheriff Arpaio at the infamous "Tent city."
"She asked him about racial profiling and he didn't have an answer," Sanders said, according to The Washington Post. "She asked him about conditions in tent city and other abuses that he has perpetuated, and he didn't have an answer. You know what, he cannot have an answer because what he is doing is un-American and uncivilised."
Sheriff Arpaio then compared the conditions to overseas detention centres that soldiers experience overseas.
"It's easy for bullies like Sheriff Arpaio to pick on people who have no power, but if I'm elected president, the president of the United States does have the power," Sanders said. "Watch out, Joe."
Sanders was introduced at the rally by Katherine Figueroa Bueno, who said she witnessed her undocumented parents get arrested on local television several years prior.
"If elected president, we are going to pass comprehensive immigration reform and a path toward citizenship, whether Mr Arpaio likes it or not," Sanders promised.
Sanders also said he would remedy the "appalling levels of inequality and systematic injustice" Native Americans face in the country.
The Sanders campaign previously announced a series of rallies across Arizona this week as the state prepares for the March 22 primary..
Register for free to continue reading
Registration is a free and easy way to support our truly independent journalism
By registering, you will also enjoy limited access to Premium articles, exclusive newsletters, commenting, and virtual events with our leading journalists
Already have an account? sign in