Bernie Sanders and Donald Trump clash on Twitter over tax reform laws
The President and the Senator tangle over taxes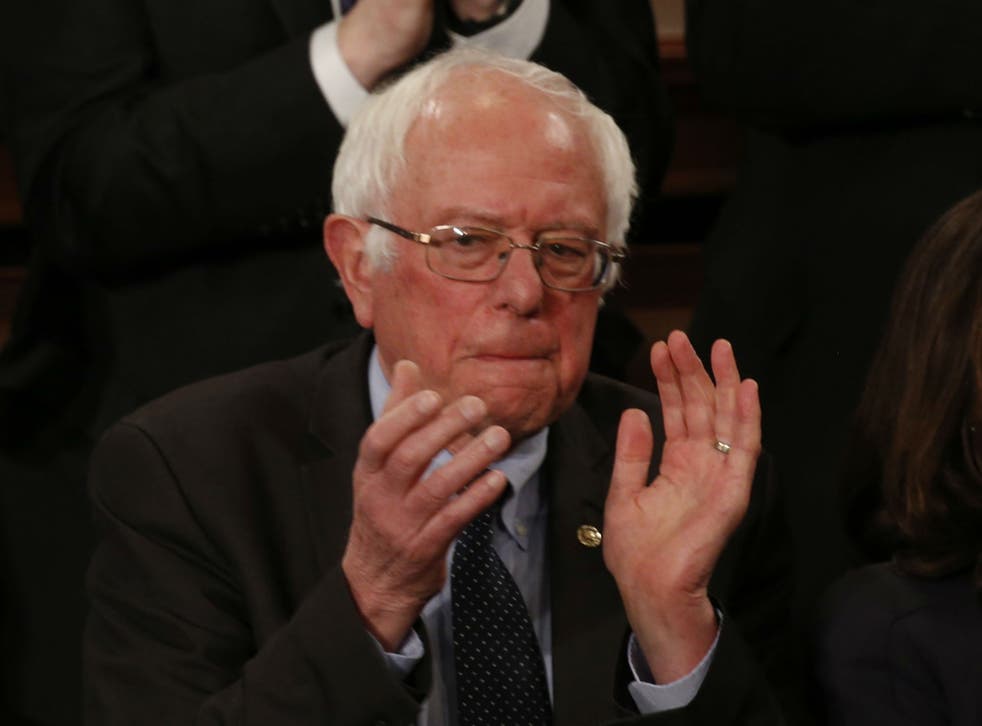 Even on Christmas, Bernie Sanders didn't take a break from lashing Donald Trump over a massive new tax bill.
The President and his allies have characterised the sweeping overhaul as an economic rejuvenator, saying steep cuts in the corporate tax rate will invigorate the economy.
But Mr Sanders and other Democrats argue that it will starve the government of funding for needed programmes, a point the Vermont Senator elaborated upon in a tweet listing various initiatives the $1.5tn could pay for.
Among the programmes Mr Sanders listed were repairing infrastructure — a goal Mr Trump has embraced but not yet acted upon — Mr Sanders' cherished goal of providing tuition-free college and a children's health insurance program whose funding expired months ago.
Instead, Mr Sanders wrote, Republicans chose to "Give tax breaks to the wealthy and corporations".
The former presidential candidate also hit out at a story reporting that Mr Trump had told wealthy guests at his Florida resort that "You all just got a lot richer".
10 of the biggest tax havens in the world

Show all 10
"At least Trump is finally telling the truth about his tax bill," he wrote on Twitter.
For his part, the President spent the holiday weekend trumpeting the first major legislative accomplishment of his term. He noted that the tax bill also accomplished two other longstanding Republican goals: repealing the mandate for everyone to have health insurance and opening a protected area in Alaska up to oil exploration.
The day after Christmas, Mr Trump predicted the healthcare change would force Democrats to negotiate "a great new HealthCare plan" with Republicans.
Join our new commenting forum
Join thought-provoking conversations, follow other Independent readers and see their replies