Donald Trump is a pathological liar working to undermine US democracy, says Bernie Sanders
Mr Sanders called on both Republicans and Democrats to oppose President Trump's 'authoritarianism'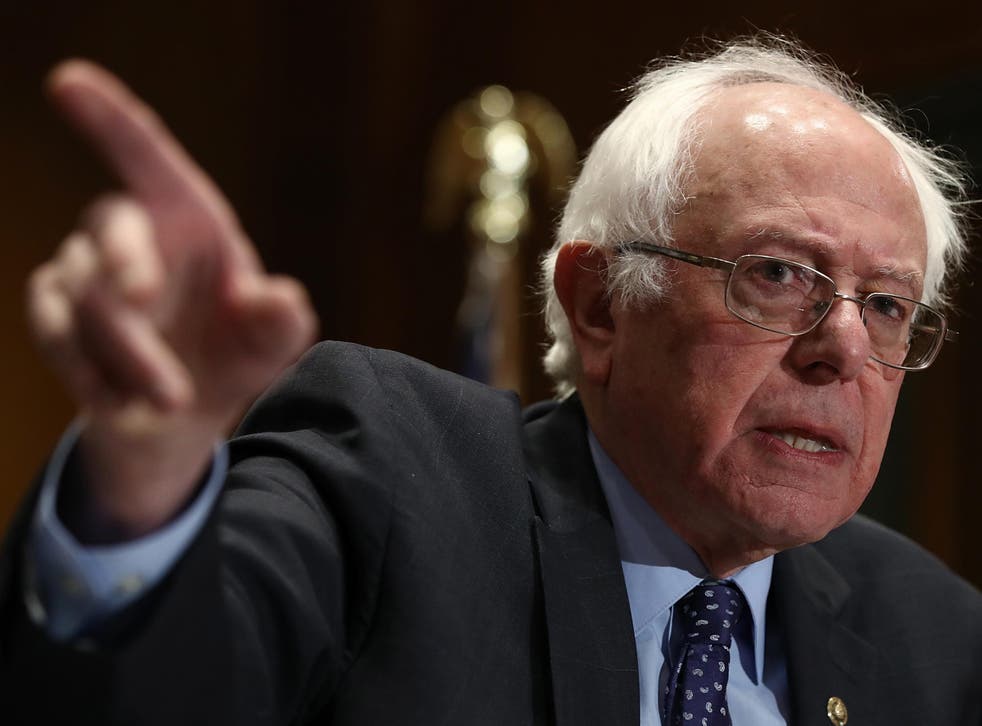 Bernie Sanders has launched a scathing attack on Donald Trump, who he described as a "pathological liar" with authoritarian ambitions.
Speaking to The Guardian, Mr Sanders, who challenged Hillary Clinton for the Democratic presidential nomination last year, said he believed Mr Trump's lies were an attempt on the President's part to "undermine the foundations of American democracy."
The Vermont senator pointed to Mr Trump's unsubstantiated claims about mass voter fraud in US elections and his dismissal of District Judge James L Robart as a "so-called judge", after he temporarily blocked the President's ban on travellers from Muslim-majority nations from entering the United States.
The President has also recently accused Barack Obama of wire-tapping Trump Tower, without producing any evidence to substantiate this claim.
Mr Sanders has been a vocal critic of the President since he took office in January. He recently described the revised version of Mr Trump's travel ban as "racist and anti-Islamic", and accused him of "stirring up fear and hatred against immigrants" after it emerged the President plans to regularly publish a list of crimes committed by non-US citizens.
Bernie Sanders: Trump is a pathological liar
Mr Sanders said that these statements were intended to discredit the media, politicians, and the judiciary, in order to give the public the impression that "the only person in America who is telling the truth is the President, Donald Trump."
He also used the interview to call on Republican politicians to join him in opposing Donald Trump in the interests of defending American democracy.
"It is incumbent upon [Republicans], in this moment in history, to stand up and say that what Trump is doing is not what the United States is about", Mr Sanders said.
Mr Sanders also said that "despair is not an option", and called for a grassroots movement, bringing together progressive groups from across the political spectrum, to oppose the President.
However, the senator, who is the longest-serving Independent in the history of Congress, also said the Democratic Party must accept some responsibility for Trump's rise to power.
"What we have seen over the last 30 or 40 years is a Democratic party that has transformed itself from a party of the working class to a party significantly controlled by a liberal elite which has moved very far away from the needs of the middle class and working families of this country."
Register for free to continue reading
Registration is a free and easy way to support our truly independent journalism
By registering, you will also enjoy limited access to Premium articles, exclusive newsletters, commenting, and virtual events with our leading journalists
Already have an account? sign in
Register for free to continue reading
Registration is a free and easy way to support our truly independent journalism
By registering, you will also enjoy limited access to Premium articles, exclusive newsletters, commenting, and virtual events with our leading journalists
Already have an account? sign in
Join our new commenting forum
Join thought-provoking conversations, follow other Independent readers and see their replies