House passes two gun control bills to expand background checks
Chuck Schumer vows Senate will revive legislation from Mitch McConnell's 'legislative graveyard'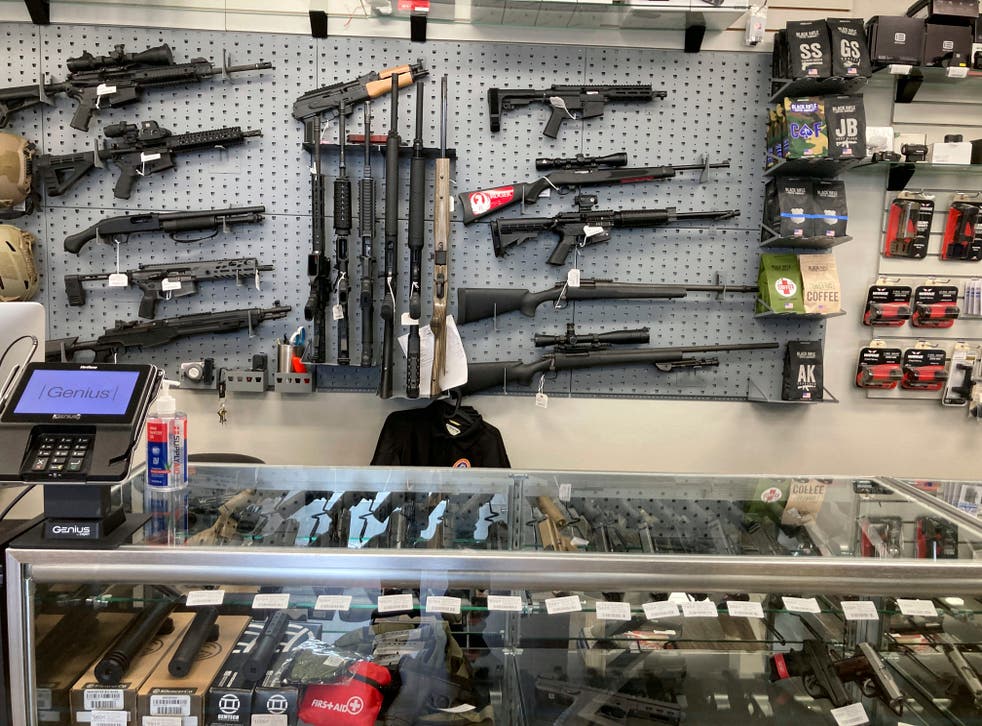 Leer en Español
The House of Representatives passed a pair of bills to expand background checks for gun sales, among the first pieces of gun control legislation following Joe Biden's inauguration, as a Democratically controlled Congress eyes debate over legislation that stalled under Republican control.
One measure, the Bipartisan Background Checks Act, would require background checks on nearly all gun sales, including transactions involving unlicensed or private sellers. That measure received nominal bipartisan support from eight Republicans.
Another measure that passed the House on Thursday after its introduction by House Democratic Majority Whip James Clyburn of South Carolina would close a so-called "Charleston loophole" by increasing a background check review period from three to 10 days. Two Republicans supported its passage.
White supremacist Dylann Roof, who killed nine Black members of a church in Charleston, South Carolina in 2015, was able to purchase a firearm despite a criminal conviction due to a lapse in the FBI's background check process.
"A large majority of Americans, including gun owners, support universal background checks," the congressman said in a statement. "This legislation is needed to keep weapons out of the hands of those who should not have them and save lives."
Propelled by gun control advocacy groups in the wake of several mass killings, the legislation passed the House in 2019 but a then-GOP-controlled Senate refused to bring them to a vote.
Following the third anniversary of the killing of 17 people at Marjory Stoneman Douglass High School in Parkland, Florida, the president renewed his call for Congress to adopt stricter gun laws, including universal background checks for all gun sales and a ban on high-capacity magazines and assault weapons.
He also has proposed eliminating legal immunity for gun manufactures whose products were involved in those killings.
"This administration will not wait for the next mass shooting to heed that call," he said in a statement last month. "We will take action to end our epidemic of gun violence and make our schools and communities safer ... We owe it to all those we've lost and to all those left behind to grieve to make a change."
House Speaker Nancy Pelosi told reporters on Thursday that "there's nobody in Congress whose political survival is more important than the survival of our children."
"We are not giving up until the job is done," she said.
Senator Majority Leader Chuck Schumer vowed to revive the bills from the Mitch McConnell's "legislative graveyard" of House-backed legislation that he ha refused to bring to a floor vote.
Mr Schumer said on Thursday that the bills "will be on the floor of the Senate, and we will see where everybody stands."
"No more hopes and prayers, thoughts and prayers," he said. "A vote is what we need ... and we will see where people stand, and maybe we'll get the votes."
But the bills, among other White House-backed legislation, are likely to faced a difficult path to passage in the Senate, which will require 60 votes for most measures to pass. At least 10 Senate Republicans will need to support them.
Register for free to continue reading
Registration is a free and easy way to support our truly independent journalism
By registering, you will also enjoy limited access to Premium articles, exclusive newsletters, commenting, and virtual events with our leading journalists
Already have an account? sign in
Register for free to continue reading
Registration is a free and easy way to support our truly independent journalism
By registering, you will also enjoy limited access to Premium articles, exclusive newsletters, commenting, and virtual events with our leading journalists
Already have an account? sign in
Join our new commenting forum
Join thought-provoking conversations, follow other Independent readers and see their replies