Unaccompanied children arriving in record numbers at US Mexico border
Shelters are thought to be 13 days away from reaching capacity amid increase in minors
Gino Spocchia
Tuesday 09 March 2021 20:44 Comments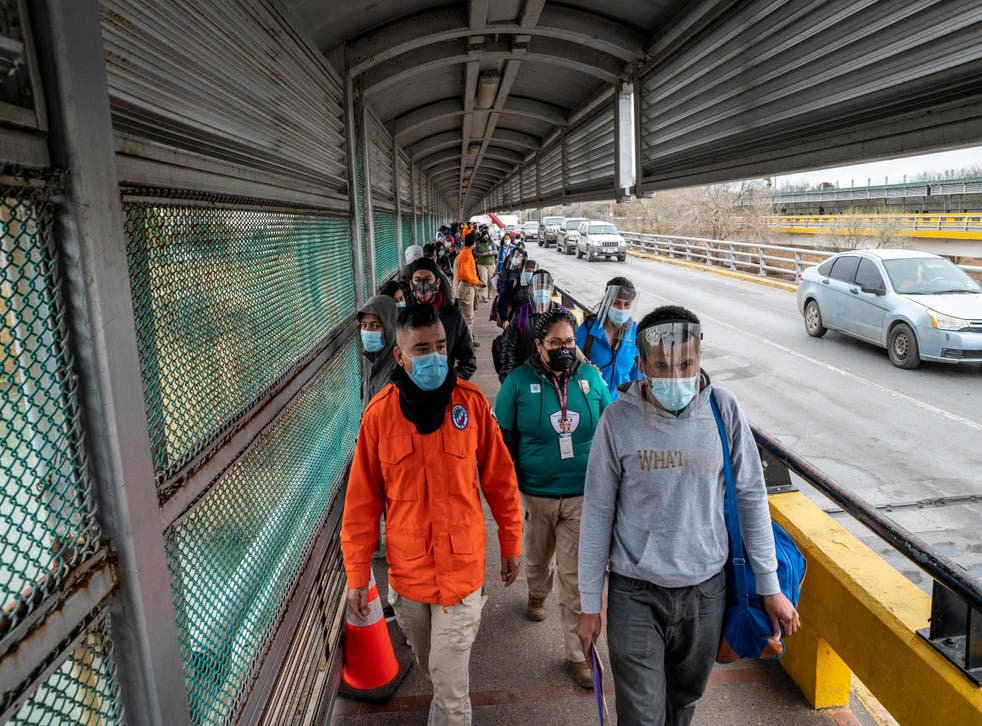 Leer en Español
The number of unaccompanied migrant children arriving at the US-Mexico border has almost tripled in the last two weeks alone, court documents reveal.
More than 3,250 minors are currently being held at the border, with Joe Biden's administration reportedly unable to find shelters for thousands attempting to cross into the United States.
Those numbers were three times lower only two weeks ago, in what appears to be the first sign of a migration crisis for the US president.
Of those children currently at the border, more than 1,360 have been detained by Customs and Border Protection (CBP) for more than the three days permitted by law, The New York Times reported on Tuesday.
It comes as border facilities, originally designed for adults, have struggled to find room in shelters for the thousands of minors trying to cross into the US from Mexico.
Read more:Biden insists controversial migrant shelter for children won't stay open long
Unaccompanied children are supposed to be relocated within three days of arriving at the border facilities to shelters managed by the Department of Health and Human Services (HHS), where they are held until a sponsor is found.
According to documents seen by The Times, HHS shelters were near maximum capacity, with space for only 838 more unaccompanied minors as of Sunday.
More than 8,100 unaccompanied minors are already in the HHS's care, and those centres were described as being 13 days away from full capacity.
The sudden increase in unaccompanied minors crossing via Mexico comes in the months after Mr Biden's election victory against Donald Trump, whose tough immigration stance saw a reduction in border crossings.
The US president has pledged to show more compassion to migrants, as well as promising to reunite families, although campaigners have criticised the recent delays at the border.
Mr Biden has, at the same time, promised to take-in almost 125,000 refugees a year. Mr Trump, in comparison, capped the figure at 15,000.
Register for free to continue reading
Registration is a free and easy way to support our truly independent journalism
By registering, you will also enjoy limited access to Premium articles, exclusive newsletters, commenting, and virtual events with our leading journalists
Already have an account? sign in
Join our new commenting forum
Join thought-provoking conversations, follow other Independent readers and see their replies