Biden invited to deliver State of the Union address on 1 March
Mr Biden's 2022 address to a joint session of Congress will be his first official "State of the Union" speech
Andrew Feinberg
Washington, DC
Friday 07 January 2022 18:53 Comments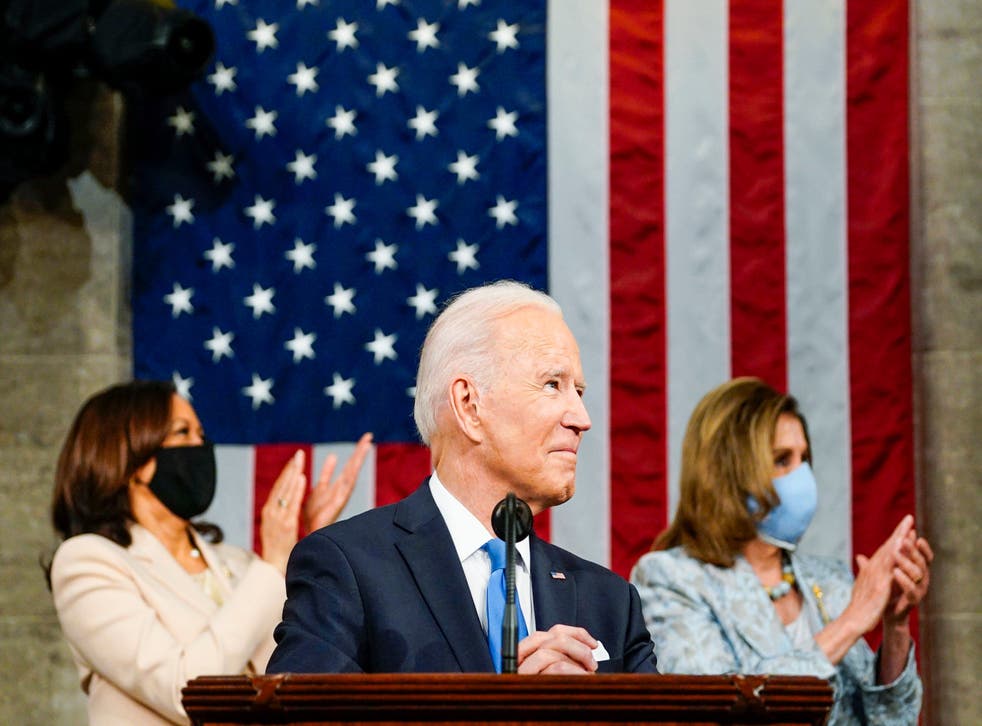 Leer en Español
House Speaker Nancy Pelosi has invited President Joe Biden to a 1 March joint session of Congress at which he will deliver the president's annual State of the Union speech.
Ms Pelosi solicited Mr Biden's attendance at the annual joint session in a Friday letter thanking him for his "bold vision and patriotic leadership", which the speaker credited for guiding the US "out of crisis and into an era of great progress".
"In that spirit, I am writing to invite you to address a Joint Session of Congress on Tuesday, March 1, to share your vision of the State of the Union," she wrote.
The president's annual message to Congress fulfills an obligation laid out in Article II, Section 3 of the US Constitution, which states that the president "shall from time to time give to Congress information of the State of the Union and recommend to their Consideration such measures as he shall judge necessary and expedient".
The tradition of an address to a joint session of the House of Representatives and Senate dates back to the administration of George Washington, who delivered the first such address in January 1790.
But the third president, Thomas Jefferson, discontinued the practice — which he compared unfavourably to the British monarch's annual Speech from the Throne — and instead began sending an annual written message to Congress.
In 1933, then-president Woodrow Wilson revived the tradition of an in-person speech, which each of his successors has maintained with the exception of 39th president Jimmy Carter, who in 1981 sent Congress a written message just days before the end of his term.
Because the president is part of the US' executive branch of government, he must be invited to speak to the annual joint session.
While such an invitation has been offered without incident, one recent exception occurred in 2019 when Ms Pelosi canceled then-president Donald Trump's invitation to speak because his address would have taken place in the midst of what became the longest-ever US government shutdown.
Mr Trump eventually delivered his annual message on 5 February, roughly one week after the date laid out in his previous invitation.
Register for free to continue reading
Registration is a free and easy way to support our truly independent journalism
By registering, you will also enjoy limited access to Premium articles, exclusive newsletters, commenting, and virtual events with our leading journalists
Already have an account? sign in
Join our new commenting forum
Join thought-provoking conversations, follow other Independent readers and see their replies