Bill Clinton: FBI Director James Comey 'cost' Hillary the presidential election
The unlikely encounter between the former president and a newspaper editor happened in a New York book shop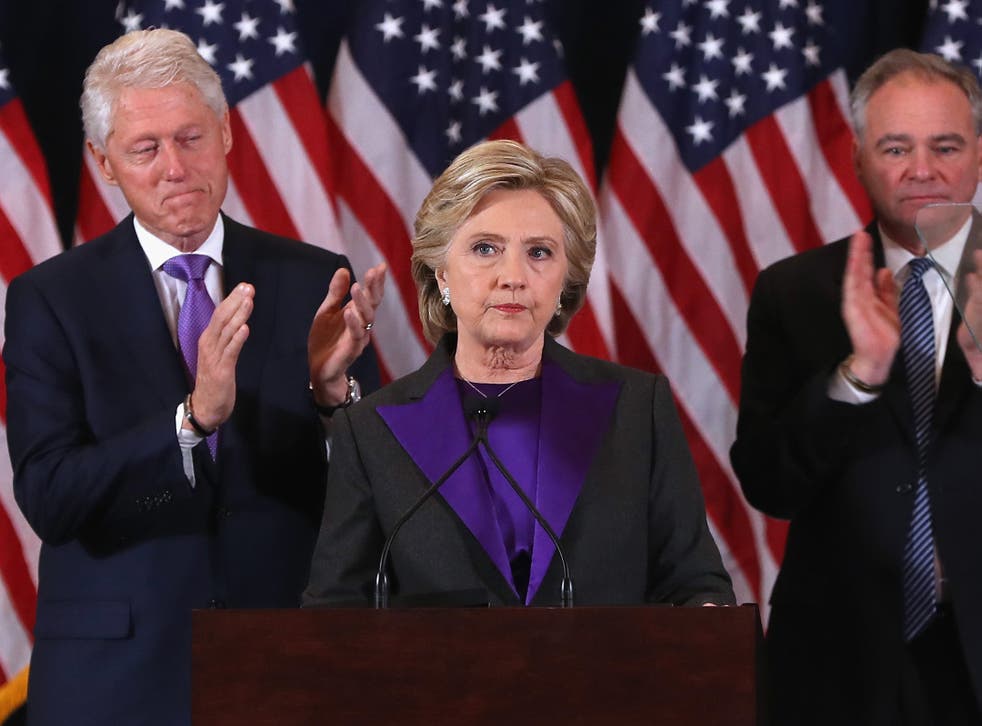 For all his reputation as a skilled political mover, Bill Clinton has never been very good at hiding his emotions. Especially when they are bubbling over.
In the aftermath of his wife's defeat to Donald Trump, the former president reportedly bumped into the editor of a local newspaper in upstate New York and made clear his opinion as to what had led to the surprise victory for the Republicans.
According to an editorial published in the Bedford-Pound Ridge Record Review, Mr Clinton laid the responsibility at the feet of FBI Director James Comey, and his revelation that the agency had reopened its probe into Ms Clinton's use of a private email server.
The revelation provided fresh ammunition to Ms Clinton's opponents to attack her in the final weeks of the campaign, even though Mr Comey subsequently made clear that the Democratic presidential candidate was not guilty of a prosecutable offence.
That controversial intervention was sufficient to cost Ms Clinton the chance of becoming the US's first female president, according to her husband.
"James Comey cost her the election," he said, according to Ed Baum, editor of the newspaper, who encountered Mr Clinton at a bookstore in Katonah, a town in Westchester.
Bill Clinton stony faced as Trump discusses rape accusations
Mr Clinton said his wife's campaign was leading in national polls and on course to win key battleground states prior to Mr Comey's letter, according to an account in The Hill.
It was in October that Mr Comey sent a letter to members of Congress about the discovery of new emails the FBI said were potentially relevant to the investigation into Ms Clinton's use of a private email server while serving as secretary of state.
The emails were reportedly found during a separate FBI investigation into former Congressman Anthony Weiner, who is the estranged husband of one of Clinton's top aides, Huma Abedin. Mr Weiner is accused of sending inapproprate images to a minor.
Since the election, Ms Clinton and other Democrats have cast blame on the FBI director for the Democratic nominee's loss.
Mr Clinton was also asked if he thought Donald Trump was smart.
"He doesn't know much," Bill Clinton said. "One thing he does know is how to get angry, white men to vote for him."
Join our new commenting forum
Join thought-provoking conversations, follow other Independent readers and see their replies