Bill Clinton's White House housekeepers 'afraid to bend over in his presence', claims former staffer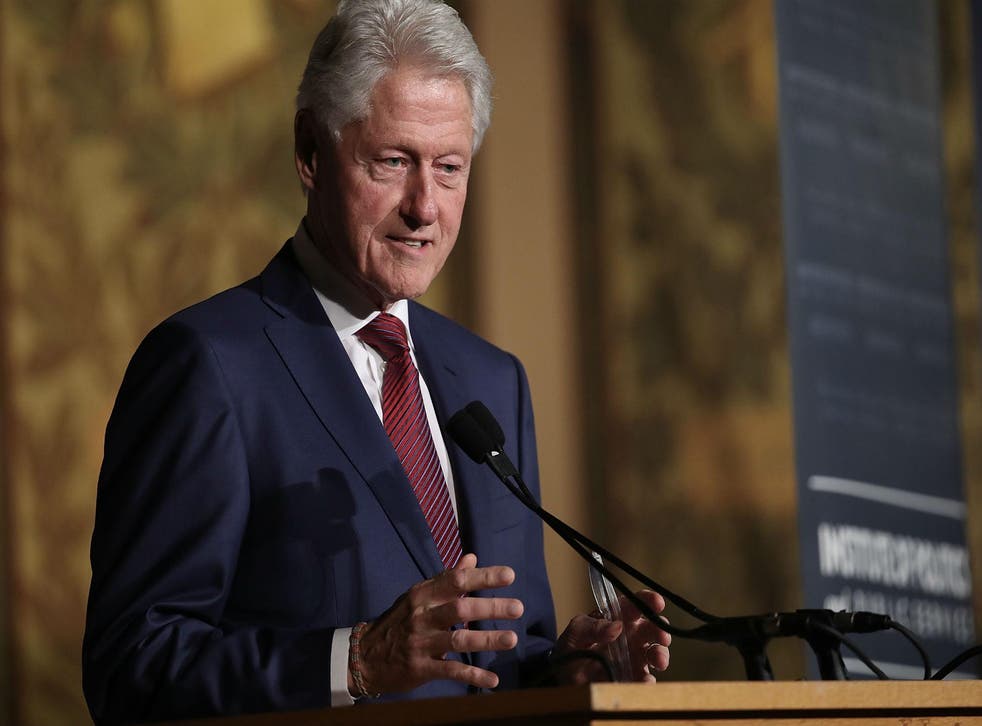 Housekeepers working in President Bill Clinton's White House were "afraid to bend over in his presence", a former staffer has claimed.
Linda Tripp, the White House employee who helped expose the relationship between her colleague Monica Lewinsky and Mr Clinton, said housekeepers were constantly concerned about the President.
"The housekeeping staff was afraid to bend over in his presence," Ms Tripp told the Weekly Standard, a conservative magazine.
Ms Tripp said White House employees who cleaned the offices learned to avoid Mr Clinton amid rumours about his "libidinous impulses".
In addition to observing the housekeepers' behaviour, Ms Tripp said she witnessed the aftermath of an alleged assault against former White House volunteer Kathleen Willey in November 1993.
Ms Tripp said that seeing Ms Willey after the alleged incident made her suspect Mr Clinton was a "predator by pattern."
Shortly after, Ms Tripp was transferred from the White House to the Pentagon's public affairs office, where she became friends with Ms Lewinsky, another West Wing exile.
Donald Trump's least presidential moments so far...

Show all 30
Ms Lewinsky, who was 22 at the time, told Ms Tripp about her relationship with the President - conversations that Ms Tripp secretly recorded and later gave to independent counsel Kenneth Starr, who was investigating Mr Clinton.
"It was not consensual, and it was not an affair," Ms Tripp said about the relations between Mr Clinton and Ms Lewinsky. "It was a servicing agreement on his part. She was a kid. She may have been 22 and had a voluptuous body and was misguided in her choices... To say that Monica Lewinsky was a woman at that point in her life was a stretch beyond comprehension."
Ms Tripp said the recent flood of sexual assault and harassment allegations against powerful men has forced her to "relive a lot" of what happened in the 1990s. The new criticism of Mr Clinton's alleged behaviour is "a day late, and it's a dollar short," because the politician has "nothing to lose", she said.
A spokesperson for Mr Clinton did not respond to The Independent's request for comment.
Join our new commenting forum
Join thought-provoking conversations, follow other Independent readers and see their replies