Bill Gates reveals he turned down Trump's offer of a White House science job
The US has not had a top science adviser since Mr Trump took office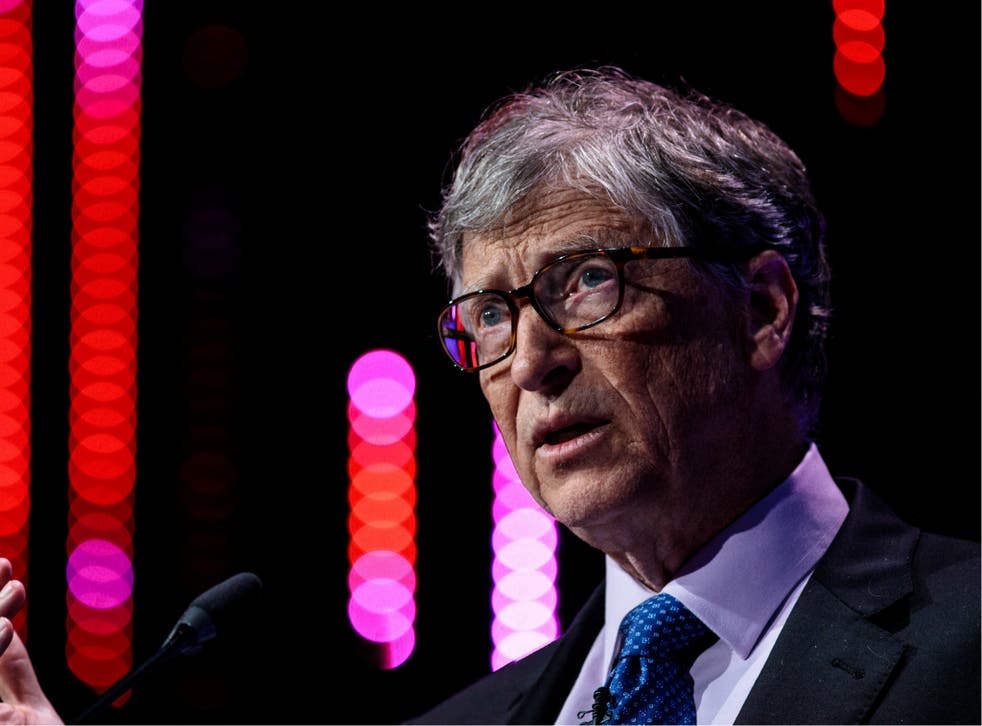 Bill Gates once refused a job offer from President Donald Trump to serve as the White House science advisor.
The billionaire Microsoft founder was speaking with health and medicine news site stat and he characterised his 15 March conversation with the president as "the longest conversation about universal flu vaccine that the president's ever had". Mr Gates recalled asking Mr Trump: "You should associate yourself with American innovation. Wouldn't you love to have the universal flu vaccine be something that really got kicked off and energized by you?"
Mr Gates said the president was "super interested" in the idea, but said filling the vacancy of director of the White House Office of Science and Technology Policy was "not a good use of [his] time" when Mr Trump offered him the position, that has been vacant since the president took office last January.
The pair has met three times since 2016 and this was the first conversation focused solely on global health security, according to Mr Gates. It is a tough topic to discuss given Mr Trump's 'America First' foreign policy and propensity to say that the US is spending too much abroad.
Playing to Mr Trump's political beliefs, the head of the Bill & Melinda Gates Foundation global health charity said: "The capacity to build the tools that would help you be prepared for a big pandemic — the US is really the only country that's got a broad set of those tools. So even in a totally nationalistic framework, you don't want lots of Americans to die from flu or smallpox or some new pathogen".
"I didn't put him to the test, whether that was a serious thing or not. He probably himself didn't know if he was serious. It was a friendly thing. He was being friendly," the tycoon and global health philanthropist said about the job offer for the vacancy that has left scientists around the country concerned about the White House's decision-making abilities on matters of public health, primarily.
Child's vaccine and autism video is going viral - for good reason
The last person to hold the position was John Holdren who also helped form President Barack Obama's climate change politics - it was under Mr Obama's tenure that the 2015 Paris Agreement on climate change was signed.
Mr Holdren's former office once had 135 staff members but has currently been dramatically pared down to just 45 employees with no chief. Mr Holdren had once told CBS News that Mr Trump "is a science and technology talent repellent".
Scientists urge ministers: tell truth on 'over-hyped' flu vaccine

Show all 2
Despite that, Mr Gates said he was interested enough in the idea of a universal flu vaccine that he actually called the head of the Food and Drug Administration Commissioner Scott Gottlieb while Mr Gates was in the room in order to get the agency head's perspective on the idea.
Whether he will follow through with the idea or take up Mr Gates on any number of other global health programmes remains to be seen. In the meantime the Gates Foundation and Google co-founder Larry Page's family have announced plans for a $12m fund to help speed up the development of a universal vaccine.
Join our new commenting forum
Join thought-provoking conversations, follow other Independent readers and see their replies