Caitlyn Jenner officially running for California governor
Casting herself as a 'compassionate disrupter,' the reality TV star and former Olympian hopes to unseat Gavin Newsom in a potential recall election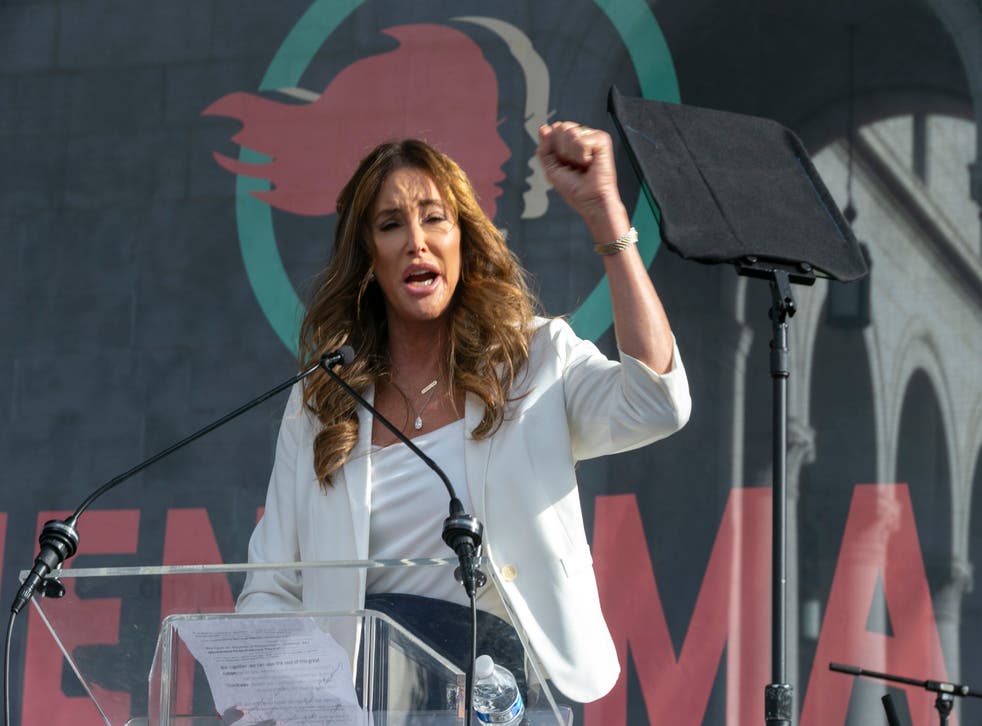 Leer en Español
Caitlyn Jenner has taken her first official steps toward running for California governor.
"Sacramento needs an honest leader with a clear vision," Jenner said in a statement on Friday.
The reality TV star and trans activist has filed the initial paperwork to run, hired a campaign team, and launched a website for her candidacy. She plans to officially announce her bid later today.
Jenner hopes to unseat California's current governor, Gavin Newsom, in a potential recall election. That recall has not yet been authorized, but Republican activists have collected more than enough signatures to qualify.
Jenner, a longtime Republican and former Trump supporter, took a veiled jab at Mr Newsom on her new campaign website.
"For the past decade, we have seen the glimmer of the Golden State reduced by one-party rule that places politics over progress and special interests over people," she wrote.
For her campaign, Jenner has hired a number of veterans of Donald Trump's presidential campaigns, as well as a communications expert, Steven Cheung, who handled a previous recall candidacy – the one that successfully replaced Governor Gray Davis with Arnold Schwarzenegger.
Ms Jenner offers a complicated mix of socially liberal but fiscally conservative politics, as well as her own compelling personal story. An Olympic decathlon champion in the 1970s, Jenner became a TV star on Keeping Up With the Kardashians in the 2000s, and in 2017 became one of the most famous Americans to undergo gender confirmation surgery.
On Friday, Jenner drew on that history to make her case for governor.
"I have been a compassionate disrupter throughout my life," she said in a press release, "from representing the United States and winning a gold medal at the Olympics to helping advance the movement for equality."
The candidate also criticized California Democrats – and Mr Newsom specifically – for what she called their high taxes, "over-restrictive" Covid-19 lockdowns, and prolonged closing of schools.
She also called out the governor for his most infamous moment – his much-criticized dinner at the French Laundry in the middle of the pandemic.
"This isn't the California we know," she said. "This is Gavin Newsom's California, where he orders us to stay home but goes out to dinner with his lobbyist friends."
The former Olympian presented herself as a "fighter" and "winner" uniquely able to challenge Mr Newsom.
"Taking on entrenched Sacramento politicians and the special interests that fund them requires a fighter who isn't afraid to do what is right," she wrote. "I am a proven winner and the only outsider who can put an end to Gavin Newsom's disastrous time as governor."
The campaign promised a more formal announcement and other updates in the coming weeks.
Join our new commenting forum
Join thought-provoking conversations, follow other Independent readers and see their replies