Christopher Steele: US court ruling could force ex-British spy to testify on Trump-Russia dossier
The ruling is part of a libel suit against Buzzfeed News, which first published the dossier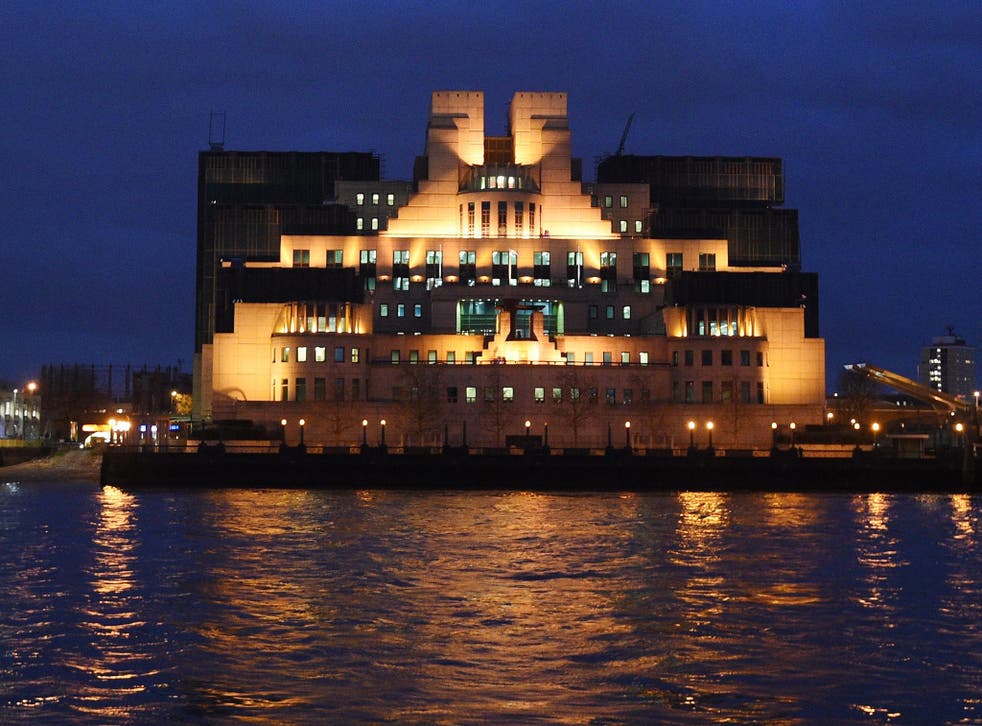 An American judge has ruled that lawyers acting for a Russian technology executive named in the controversial dossier of claims linking Donald Trump to the Russian government, can seek British approval to question the former spy who authored it.
One time MI6 agent Christopher Steele prepared the document which became public when it was published by Buzzfeed News.
The online news outlet initially included the name of a Russian citizen Aleksej Gubarev, the CEO of web-hosting company Webzilla, before it was later redacted.
The 35-page dossier had laid out a host of unverified pieces of information about the US President's 's possible ties to Russia, including the claim that he solicited prostitutes and engaged in other "salacious behaviour" during a 2014 visit to Moscow.
In January Mr Trump denied the allegations in the dossier.
Mr Gubarev filed a libel lawsuit against Buzzfeed News for publishing its contents, part of which alleged that Russian agents pressured him to plant viruses and bugs, and steal data "altering operations against the Democratic Party leadership" during the 2016 US election.
He has denied these claims.
Now. Judge Ursula Ungaro of the US District Court in southern Florida has ruled that lawyers for Mr Gubarev can now ask permission of the UK government to question MI6's former Moscow-based charge on funding and source details of the dossier.
Valentin Gurvits, one of Mr Gubarev's attorneys, told ABC News he will likely be the first to speak with Mr Steele under oath.
"I know that he is trying very hard to prevent that from happening," he added.
The biggest names involved in the Trump-Russia investigation

Show all 17
The CEO's lawyer also said that the Kremlin is not using Mr Gubarev as some sort of surrogate to use the American court system to suss out Mr Steele's Russian sources.
"We are acting on behalf of a businessman who has less ties, frankly, with Russia than he does with the United States. Forty percent of his business comes from the US. This is not a relationship that a sane person would ever mess with," Mr Gurvitz said about his client.
The dossier research was "overseen" by Fusion GPS, a Washington-based strategic intelligence firm, according to a Republican aide on Capitol Hill.
Fusion GPS chief Glenn Simpson has been asked to testify in front of the Senate Judiciary Committee regarding who first hired him to investigate ties between Mr Trump and Russia as well as which US government agencies with whom he shared the dossier.
Mr Gubarev's parallel case in the UK has revealed only that possible funding sources for the dossier research include a Republican opponent of Mr Trump's and an individual or entity that has contributed funds to the Democratic Party.
Mr Simpson is set to testify on 22 August and his company's attorney's have indicated its client relationships are confidential.
There is no information as yet if Special Prosecutor Robert Mueller has spoken or will speak to Mr Simpson or Mr Steele.
A spokesperson for Mr Steele's London based company, Orbis Business Intelligence, did not wish to comment on the ruling.
Register for free to continue reading
Registration is a free and easy way to support our truly independent journalism
By registering, you will also enjoy limited access to Premium articles, exclusive newsletters, commenting, and virtual events with our leading journalists
Already have an account? sign in
Register for free to continue reading
Registration is a free and easy way to support our truly independent journalism
By registering, you will also enjoy limited access to Premium articles, exclusive newsletters, commenting, and virtual events with our leading journalists
Already have an account? sign in
Join our new commenting forum
Join thought-provoking conversations, follow other Independent readers and see their replies