Cindy McCain says censure by Arizona GOP is 'badge of honour'
Wife of late John McCain called out by the party along with Flake and Ducey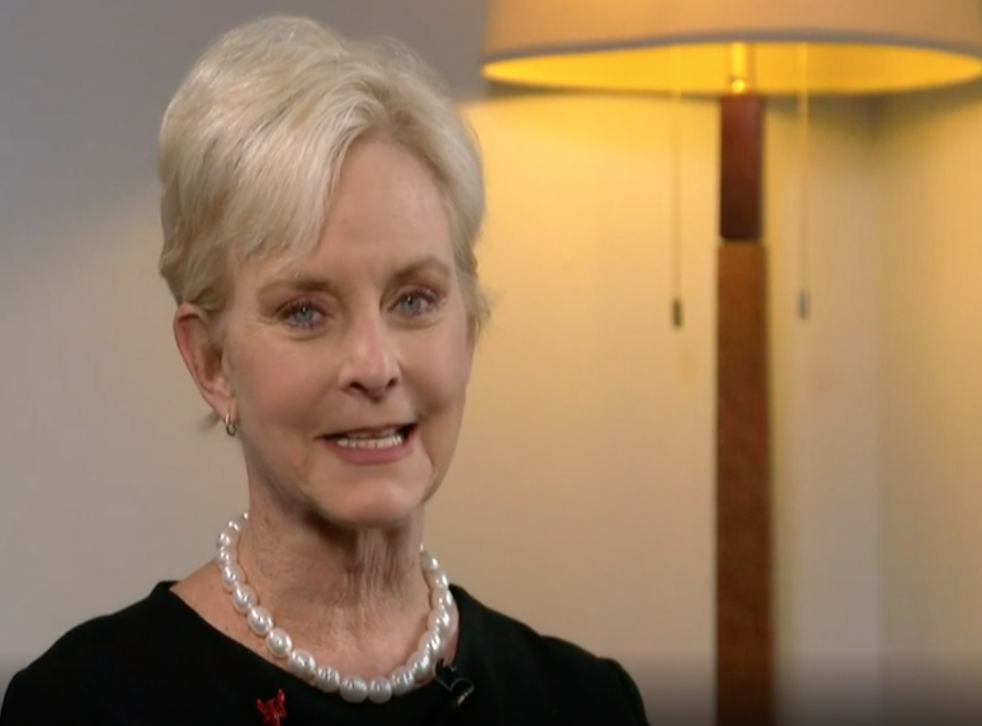 The wife of the late Republican Senator John McCain has said she counts being censured by the Arizona GOP as a "badge of honour".
Cindy McCain was among three people censured by the state party for openly disparaging former president Donald Trump. Former Sen. Jeff Flake and Gov. Doug Ducey were also censured following a vote by the Arizona GOP, although their censure is largely symbolic.
"It is a high honour to be included in a group of Arizonans who have served our state and our nation so well … and who, like my late husband John, have been censured by the AZGOP. I'll wear this as a badge of honour," she tweeted on Saturday evening following the announcement from the Arizona GOP.
The Arizona Republican Party claimed Ms McCain had: " supported globalist policies and candidates" and "condemned President Trump for his criticism of her husband and erroneously placed behaviours over actual presidential results", AZ Central reported, while it also contended that Mr Flake had "condemned the Republican Party, rejected populism, and rejected the interests of the American people over globalist interests."
Mr Flake, like Ms McCain, also seemed entirely unbothered by the prospect of being censured, having tweeted ahead of the vote: "If condoning the President's behaviour is required to stay in the Party's good graces, I'm just fine being on the outs." He was referring to the former president, Donald Trump.
As well as censuring Mr Flake, the Arizona GOP also suggested he become a member of the Democratic Party, rather than continuing to be a Republican.
The vote to censure the three came as the party also voted to re-elect Kelli Ward as chairwoman. Ms Ward's re-election, although a narrow victory, was seen by many as a clear indicator that of the local party's loyalty to former president Donald Trump's politics, given Ms Ward is a staunch defender of the former commander-in-chief.
Register for free to continue reading
Registration is a free and easy way to support our truly independent journalism
By registering, you will also enjoy limited access to Premium articles, exclusive newsletters, commenting, and virtual events with our leading journalists
Already have an account? sign in
Register for free to continue reading
Registration is a free and easy way to support our truly independent journalism
By registering, you will also enjoy limited access to Premium articles, exclusive newsletters, commenting, and virtual events with our leading journalists
Already have an account? sign in
Join our new commenting forum
Join thought-provoking conversations, follow other Independent readers and see their replies