Hundreds of activists download and archive climate data to protect it from Donald Trump
Data rescue meet-ups are scheduled around the US
Jon Sharman
Tuesday 14 February 2017 22:10 Comments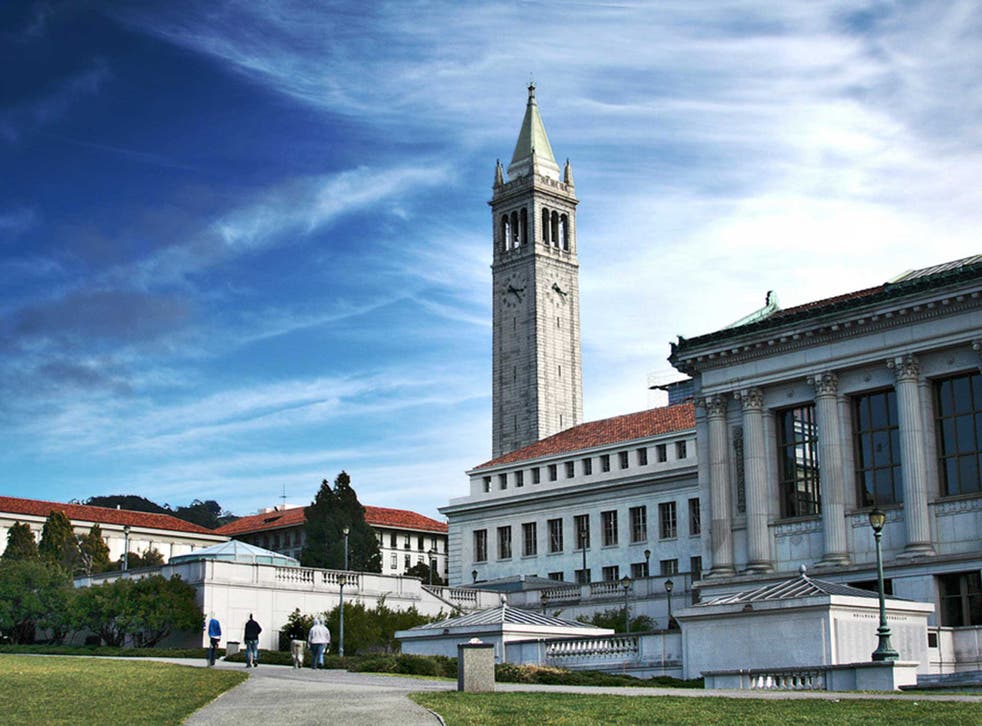 Some 200 people willingly sequestered themselves inside on a beautiful, sunny day in order to save reams of government climate data before it could be deleted by the Trump administration.
Activists fear the new President's team may remove archives of valuable scientific information following his campaign declaration that "no one really knows" whether climate change is real, and his nomination for head of the Environmental Protection Agency of a man who describes himself as a "leading advocate" against the body.
Coders descended on the University of California at Berkeley to download and store the information under the "data rescue" banner, writing programs that crawled the websites of Nasa and the Department of Energy before submitting the information to the Internet Archive for safekeeping.
The controversial orders Donald Trump has already issued

Show all 9
The Environmental Data and Governance initiative, which organises similar events around the US, said 25GB of data was archived.
For Eric Kansa, an anthropologist who works as a data archivist at research access group Open Context, it was his first organised data rescue event.
He told The Independent: "We need these data for all sorts of reasons, reasons that impact everyone. Climate change data are critical, because without it, we don't understand the scale and the pace of the global-scale challenge.
"But other data are critical for more local policy-making. You need to know about hydrology and watersheds if you want to protect national parks from harmful pollution.
"I'm especially concerned about information about America's history and culture, since this is an area of focus for some 'culture war' dynamics.
"We have a rich and very turbulent history and struggling to understand that and confront the good, the bad and the ugly parts is fundamental to understanding each other and building empathy for each other."
Those tasked with retrieving data from more complicated pages featuring interactive elements and lots of links, are called "baggers". They write more complicated programs to deal with a patchwork of federal systems that does not always make the task easy.
Participants have also built tools to monitor future changes to the departments' websites in order to track potential deletions.
More than 8,000 web addresses were submitted to the Internet Archive, including Nasa earth sciences information and renewables research from the Department of Energy, the campaign said.
Kyala Shea, an organiser at DataRescue SF Bay, said: "We catalogued all of the data sets associated with those URLs that will need to be manually archived, and archived over two dozen gigs of data from over a hundred public data sets previously identified. We took a step forward on Saturday toward the goal of meaningful preservation of all at-risk public data.
"The current administration's antagonism toward science and its oversight of executive branch agencies working on science in the public interest, such as the EPA, NOAA, NASA, and DoE, is a major and pressing concern. The trove of taxpayer-funded datasets administered by these agencies is part of the public commons and should not be vulnerable to administration politics.
"This effort, like so many important actions around the US right now, was a grassroots initiative enacted by a group of committed volunteers who gave up their mornings, evenings, lunch hours, and weekends to make it happen."
More data rescue events are being organised in Boston, Seattle and elsewhere.
"Something that seemed a little paranoid to me before all of a sudden seems potentially realistic, or at least something you'd want to hedge against," said Nick Santos, an environmental researcher at the University of California at Davis, earlier this year.
"Doing this can only be a good thing. Hopefully they leave everything in place. But if not, we're planning for that."
Register for free to continue reading
Registration is a free and easy way to support our truly independent journalism
By registering, you will also enjoy limited access to Premium articles, exclusive newsletters, commenting, and virtual events with our leading journalists
Already have an account? sign in
Join our new commenting forum
Join thought-provoking conversations, follow other Independent readers and see their replies