Hillary Clinton 'refused to fire campaign adviser Burns Strider accused of sexual harassment'
Lawyers for the campaign say they had a process to address complaints of misconduct or harassment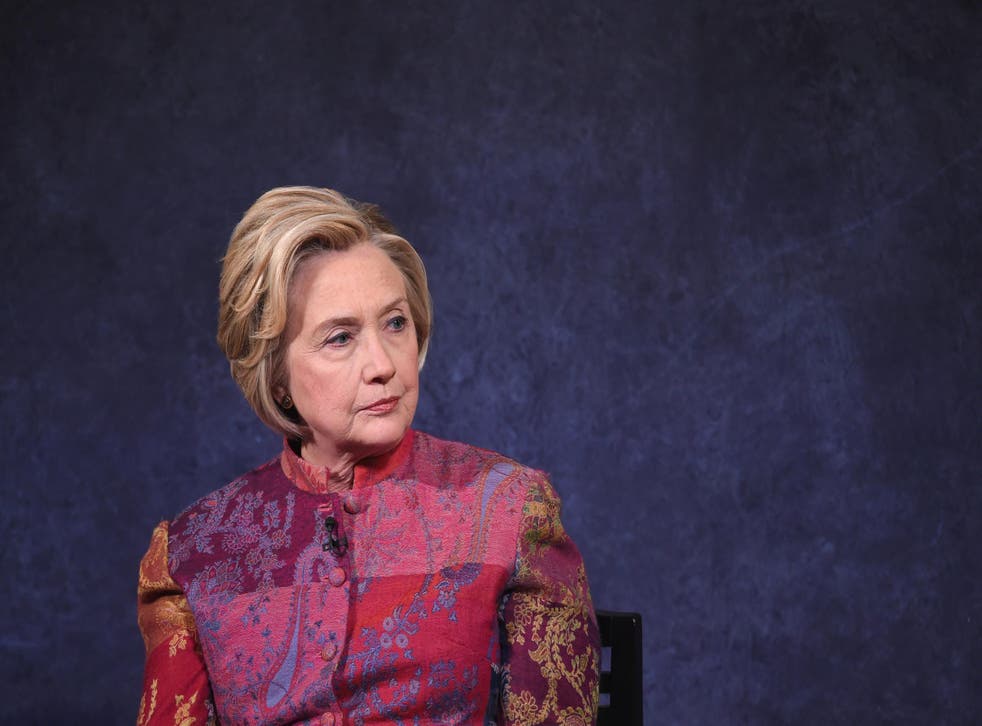 Hillary Clinton reportedly allowed an adviser to her 2008 campaign to stay on staff despite allegations that he had sexually harassed a younger woman who worked under him.
A 30-year-old campaign subordinate accused Burns Strider, Ms Clinton's former faith adviser, of kissing her forehead, rubbing her shoulders, and sending her suggestive emails during the 2008 campaign, according to the New York Times.
When the allegations were communicated to the candidate herself, the Times reported, she refused to fire him. Instead, Mr Strider – who was married at the time – had his pay docked for several weeks and was required to enter therapy.
Mr Strider went on to work for Correct the Record, an independent group set up by one of Ms Clinton's close friends to support her 2016 campaign. He was fired after several months, following allegations that he harassed a young female subordinate, according to the newspaper.
Mr Strider did not respond to a request for comment.
The law firm Utrecht, Kleinfeld, Fiori, Partners, which represented the 2008 campaign, provided the Times with this statement: "To ensure a safe working environment, the campaign had a process to address complaints of misconduct or harassment. When matters arose, they were reviewed in accordance with these policies, and appropriate action was taken. This complaint was no exception."
Hillary Clinton's life in pictures

Show all 10
The complaint in question was reportedly taken to campaign manager Patti Solis Doyle, who advised Ms Clinton that Mr Strider should be fired. Ms Doyle and other senior campaign officials discussed the situation at the time, the Times reported, and some were upset that Mr Strider was allowed to stay on the campaign.
The alleged victim of the harassment signed a nondisclosure agreement with the campaign and has not spoken about the situation publicly. Members of the campaign staff said they were inspired to come forward by the "Me too" movement addressing workplace sexual harassment across industries.
Mr Strider is also the founder and president of the American Values Network, a nonprofit group that works to get young Americans involved in progressive causes. He formerly served as an adviser to Democratic House Minority Leader Nancy Pelosi. He has written articles for the Religion News Service with titles like: "The Quiet, Unshakable Faith Of Hillary Clinton".
According to a biography on the website for Eleison Group, a company he founded, Mr Strider is considered the "'faith and values' guru for the Democratic Party".
Join our new commenting forum
Join thought-provoking conversations, follow other Independent readers and see their replies