Missouri representative Cori Bush slams colleagues who refused to go through metal detectors
Some GOP members refuse to use new security measures following riot
Graeme Massie
@graemekmassie
Thursday 14 January 2021 00:34 Comments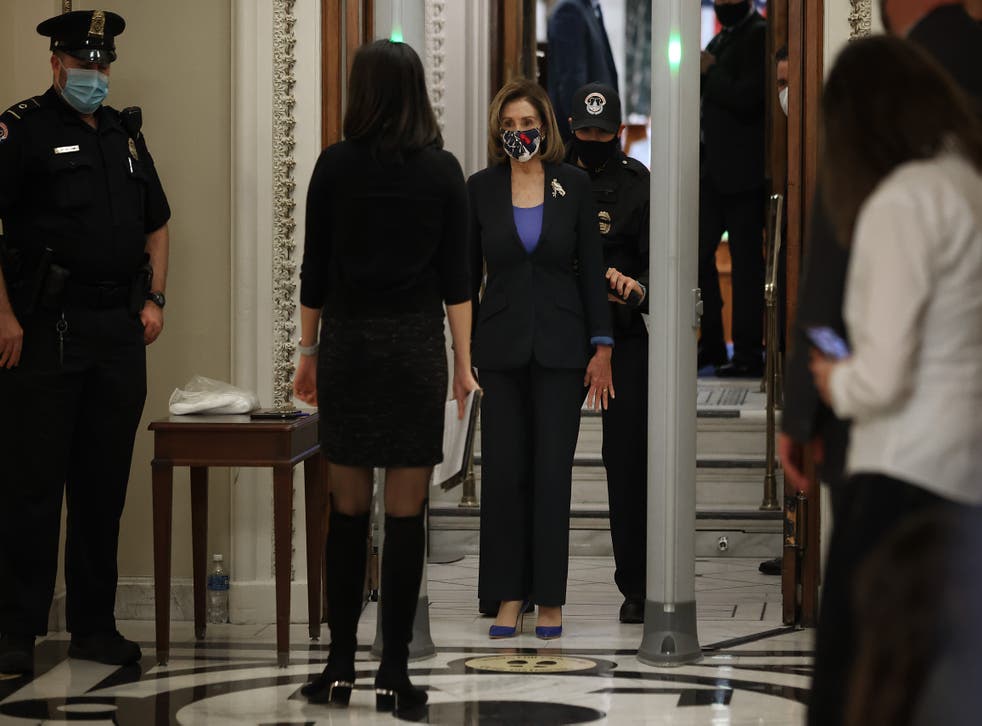 Cori Bush has attacked the Republican lawmakers who refused to use metal detectors installed in the Capitol after last week's deadly riot.
A string of GOP Representatives have refused to follow instructions of Capitol Police to use the security device now positioned directly outside the House chamber.
"To my colleagues who won't go through the metal detectors: Have you ever had a job before?" the Democratic congresswoman tweeted.
"If you work at McDonald's and you don't wear the uniform, you don't work that day. If you won't abide by the rules of this job, go find another one."
The Missouri lawmaker, who was a Black Lives Matter activist before winning election, spoke out after they were put into use for the first time on Tuesday night.
The extra security was introduced after the violence last week that killed five people, including a Capitol Police officer.
Representative Rodney Davis called them "bulls**t," while Representative Steve Womack reportedly told the officers operating them to "get back" and "don't touch me."
Congresswoman Lauren Boebert, who has spoken publicly about wanting to carry her handgun into the chamber, refused to allow police to inspect her handbag when she set off the alarm.
Ms Boebert took to Twitter to call it "just another political stunt" by Nancy Pelosi.
Register for free to continue reading
Registration is a free and easy way to support our truly independent journalism
By registering, you will also enjoy limited access to Premium articles, exclusive newsletters, commenting, and virtual events with our leading journalists
Already have an account? sign in
Join our new commenting forum
Join thought-provoking conversations, follow other Independent readers and see their replies