Cory Booker endorses Joe Biden for president
Senator dropped out before first primaries after failing to break into top tier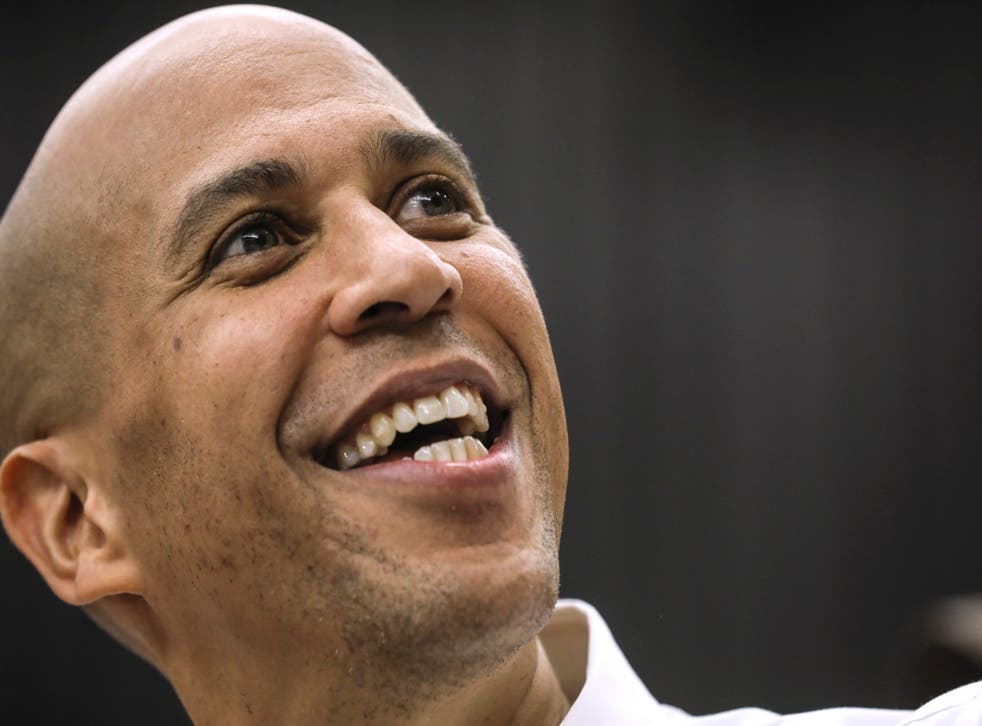 New Jersey senator and former presidential candidate Cory Booker has endorsed Joe Biden in the fight for the Democratic nomination. His backing gives the former vice president another boost in what has become a two-man race with Bernie Sanders.
Mr Booker announced his endorsement in a tweet, writing that "The answer to hatred & division is to reignite our spirit of common purpose.
"Joe Biden won't only win - he'll show there's more that unites us than divides us. He'll restore honor to the Oval Office and tackle our most pressing challenges.
"That's why I'm proud to endorse Joe."
While the popular and nationally known Mr Booker was widely considered a serious contender when he announced his candidacy in February 2019, he struggled to register in the polls and never broke into the top tier of candidates.
He dropped out in January 2020 after it became clear he would not qualify for upcoming TV debates.
Mr Booker is the latest in a series of candidates to endorse Mr Biden, the most recent of whom was Kamala Harris, who ended her campaign before any primaries took place.
Pete Buttigieg and Amy Klobuchar both dropped out of the race after Mr Biden stormed to victory in the South Carolina primary, endorsing him in the few days before Super Tuesday, where he romped to victory over Mr Sanders in several states.
Still to back either man is the latest candidate to drop out, Elizabeth Warren. While many of her political positions point more towards Mr Sanders, she endorsed Hillary Clinton over him in 2016.
Mr Sanders has complained that Mr Biden's endorsements from "moderate" ex-candidates are part of an attempt by the "establishment" to shut down his campaign, saying he would have won several primaries on Super Tuesday had Mr Buttigieg and Ms Klobuchar not come under "terrible pressure" to drop out.
Register for free to continue reading
Registration is a free and easy way to support our truly independent journalism
By registering, you will also enjoy limited access to Premium articles, exclusive newsletters, commenting, and virtual events with our leading journalists
Already have an account? sign in
Register for free to continue reading
Registration is a free and easy way to support our truly independent journalism
By registering, you will also enjoy limited access to Premium articles, exclusive newsletters, commenting, and virtual events with our leading journalists
Already have an account? sign in
Join our new commenting forum
Join thought-provoking conversations, follow other Independent readers and see their replies