Jen Psaki confirms 'there have been' additional cases of Covid-19 among vaccinated White House staff
Staffers tested positive with mild symptoms, despite being vaccinated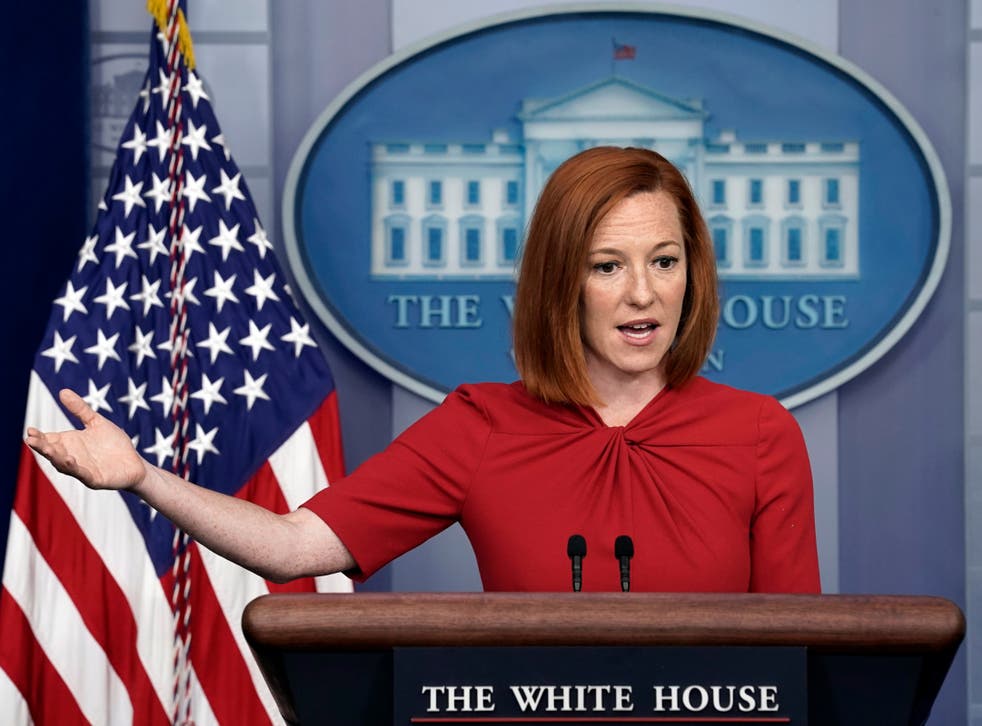 Leer en Español
White House Press Secretary Jen Psaki has confirmed that further instances of vaccinated staffers testing positive for Covid-19 have occurred beyond the one staffer who was reported to have contracted the disease after attending a rooftop reception for Democratic lawmakers from Texas.
At a daily press briefing on Tuesday, Ms Psaki responded that "there have been" other instances of staffers in the Biden White House testing positive for Covid-19 after being vaccinated.
Ms Psaki's announcement came just hours after Axios reported that a senior aide to House Speaker Nancy Pelosi, as well as a White House staffer, had come down with Covid-19 following a rooftop reception at a DC hotel with Democratic state legislators from Texas, who are in Washington to lobby for action from Congress to protect voting rights while they themselves prevent the state House from reaching the quorum needed to pass two voting restriction bills.
"This individual was out of the office when they were tested yesterday and they've stayed out of the office," Ms Psaki said of the most recently-reported case.
It wasn't clear how many White House staffers in total have become infected with Covid-19 after being vaccinated, and at Tuesday's briefing Ms Psaki only committed to disclosing Covid-19 infections at the White House involving commissioned officers.
Ms Psaki also cautioned on Tuesday that while so-called "breakthrough" cases of Covid-19, or cases that occur among vaccinated individuals, can still occur, those who are infected often suffer much milder symptoms than those who have not been vaccinated.
The Biden administration has resumed in-person events including press briefing without social distancing as more and more Americans are becoming vaccinated, however the rising rate of Covid-19 cases in states across the country resulting from the spread of the "Delta" variant, including among vaccinated individuals, is leading some to argue that a return to anti-Covid measures is necessary to blunt a surge of new infections.
Los Angeles County has moved to reinstate its mask mandate in recent days in response to a surge in new infections, prompting a factually inaccurate response from the county's sheriff department vowing not to enforce the measure and calling it unsupported by science despite top health officials including the Surgeon General endorsing such actions.
Join our new commenting forum
Join thought-provoking conversations, follow other Independent readers and see their replies