CPAC 2017: Thousands of conservatives toast Donald Trump's brand of 'America First nationalism'
Mr Trump's victory has also galvanised America's white supremacists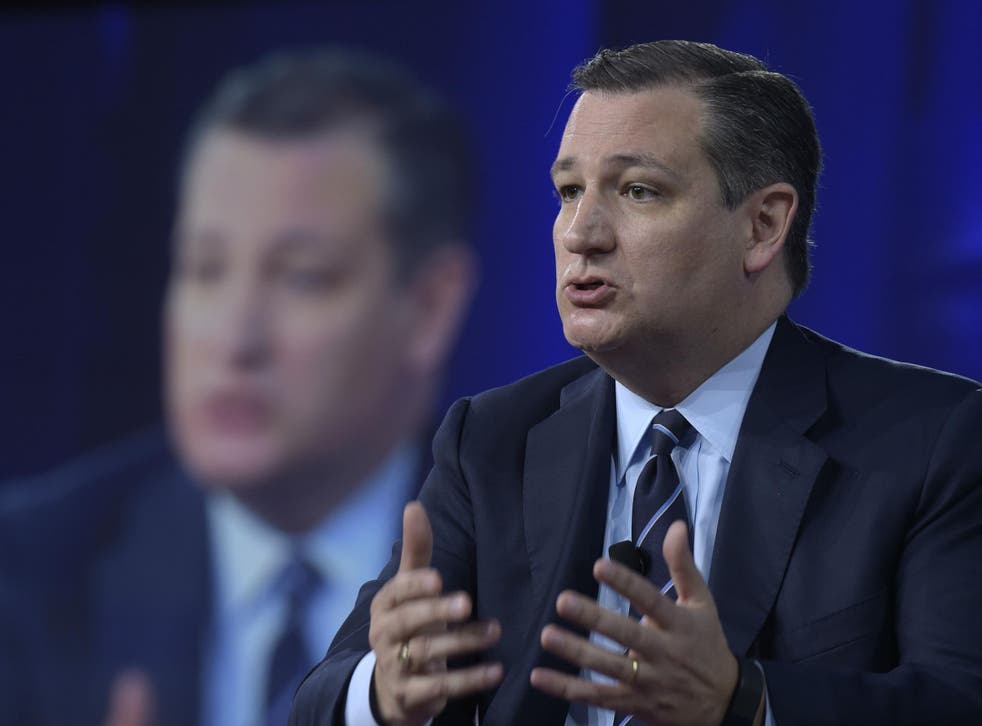 Thousands of conservatives have flocked to Washington to toast the beginning of the Trump era – characterised by "America First" nationalism that has been at the centre of the new administration's tumultuous first month in the White House.
The annual Conservative Political Action Conference (CPAC) this year will seek to define the direction of the right wing agenda now that they control both executive and legislative branches of government.
The conference hits on familiar tones of mainstream conservatives: the Affordable Care Act must be repealed, reproductive rights should be determined by the states (or abolished), and American borders should remain closed. Former UK Independence Party (UKIP) leader Nigel Farage is due to speak on Friday evening, where he will likely tout his Brexit victory.
On Thursday, speakers in the Potomac Ballroom of the Gaylord Convention Centre, embraced Trumpism of the 21st century, while praising Reaganism of the 1980s. The audience erupted into applause when videos of UK Prime Minister Margaret Thatcher and President Ronald Reagan appeared – ghosts of a bygone era of conservatism.
Panels also take a more aggressive tone against progressive politics: "Black Lives Matter, so why does the Left not support law enforcement?"; "Face, Not Feelings: Snowflakes, Safe Spaces, and Trigger Warnings"; and "If Heaven Has a Gate, a Wall, and Extreme Vetting, Why Can't America?"
The President is expected to address the conference on Friday morning after appearing to make amends with the ACU following last year's cancellation – seen as a snub by conservatives.
Kellyanne Conway, senior adviser to Mr Trump and former campaign manager, credited his position on the fringes of conservatism during his candidacy with placing the party where it stands now.
"Every great movement ends up being a little bit sclerotic and dusty after a time, and I think they need an infusion of energy," Ms Conway said. "In the case of candidate Trump, and President-elect and nominee Trump, he went right to the grass roots and brought you along.
"He made people feel from the beginning you were part of this movement."
She declared that Friday, when Mr Trump speaks, will be "TPAC".
But Mr Trump's quick rise to the presidency galvanised a movement of white supremacists – recently referred to as the alt-right – who celebrate his hard-line stance against Mexican immigration, as well as his actions to bar immigrants from majority-Muslim countries. The latter was blocked in court and Mr Trump is expected to sign a "fundamentally similar" executive order soon.
Trump meets to talk about jobs, makes CEO tell story about him playing golf
CPAC organisers were quick to distance themselves from the once-fringe alt-right group, which has risen to mainstream prominence.
"There is a sinister organisation that is trying to worm its way into our ranks and we must not be duped," American Conservative Union director Dan Schneider told attendees.
"Just a few years ago, this hate-filled left-wing fascist group hijacked the very term 'alt-right'.
"That term has been used for a long time in a very good and normal way."
The ACU notably uninvited Breitbart editor Milo Yiannopoulos, well-known for views that many consider racist, misogynist, and transphobic, following unearthed audio that revealed the blogger apparently endorsing child sex abuse.
Mr Schneider continued his disavowal of the movement, rebuking white supremacist Richard Spencer, and cited a meeting he hosted in November where attendees made Nazi salutes.
"They are anti-Semites. They are racist. They are sexist," Mr Schneider said of the alt-right. "They hate the Constitution. They hate free markets. They hate pluralism."
Mr Spencer, who was briefly in attendance at CPAC before being ushered out by security guards, tweeted that the speech was "really lame".
Join our new commenting forum
Join thought-provoking conversations, follow other Independent readers and see their replies