Danica Roem becomes first transgender person elected to a state legislature - defeating 'homophobe' Republican
The Democrat receives 54 per cent of the vote in her district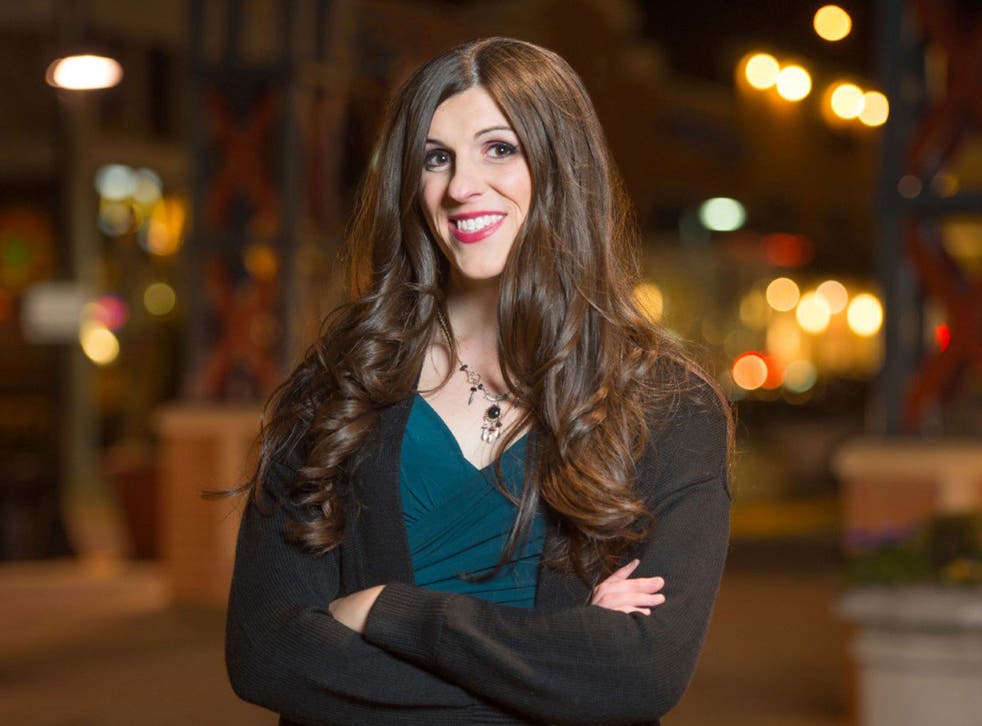 Democrat Danica Roem has became the first transgender person to be elected to a state legislature, after defeating Republican Robert Marshall - who has previously referred to himself as Virginia's "chief homophobe".
Mr Marshall had made that remark in 2006 when he was laying out his thoughts on gay marriage - more recently, Mr Marshall had proposed legislation over a 'bathroom bill' similar to what passed with great controversy in North Carolina last year. His bill would have required people to use the restroom that corresponds with the gender on their original birth certificates.
He later toned down the language on the bill, to remove the word "original" - but blasted the Republican committee that stuck the bill down as "disgusting".
As for Ms Roem, a former newspaper reporter, she first made history in June after defeating three other Democrats to become the first transgender woman to win a primary race to serve in the state government.
With 19 of 20 precincts reporting, Ms Roem had 54 per cent of the vote. Hillary Clinton won Ms Roem's district - the 13th - with more than 54 per cent of the vote in the 2016 election.
The race between Ms Roem, 33, and Mr Marshall, 73, focused on traffic and other local issues in Prince William County.
World news in pictures

Show all 50
"For 26 years I've been proud to fight for you, and fight for our future," Mr Marshall said in a message posted on Facebook on Tuesday night. "Though we all wish tonight would have turned out differently, I am deeply grateful for your support and effort over the years.
"I'm committed to continue the fight for you, but in a different role going forward," the statement added.
Ms Roem's supporters celebrated with her campaign, having raised nearly $500,000 in donations, much of it coming from LGBT advocates and supporters from across the US. That amounted to around three times what Mr Marshall raised. Her supporters ended up knocking on doors more than 75,000 times, according to The Washington Post, with Mr Marshall's team knocking doors 50,000 times.
Mr Marshall refused to debate Roem, kept his schedule private and declined most interview requests. He first took his seat in 1992.
Register for free to continue reading
Registration is a free and easy way to support our truly independent journalism
By registering, you will also enjoy limited access to Premium articles, exclusive newsletters, commenting, and virtual events with our leading journalists
Already have an account? sign in
Register for free to continue reading
Registration is a free and easy way to support our truly independent journalism
By registering, you will also enjoy limited access to Premium articles, exclusive newsletters, commenting, and virtual events with our leading journalists
Already have an account? sign in
Join our new commenting forum
Join thought-provoking conversations, follow other Independent readers and see their replies