Florida shooting survivor says he will not return to school until a new gun control law passes
David Hogg is among a group of students who have called for tougher firearm laws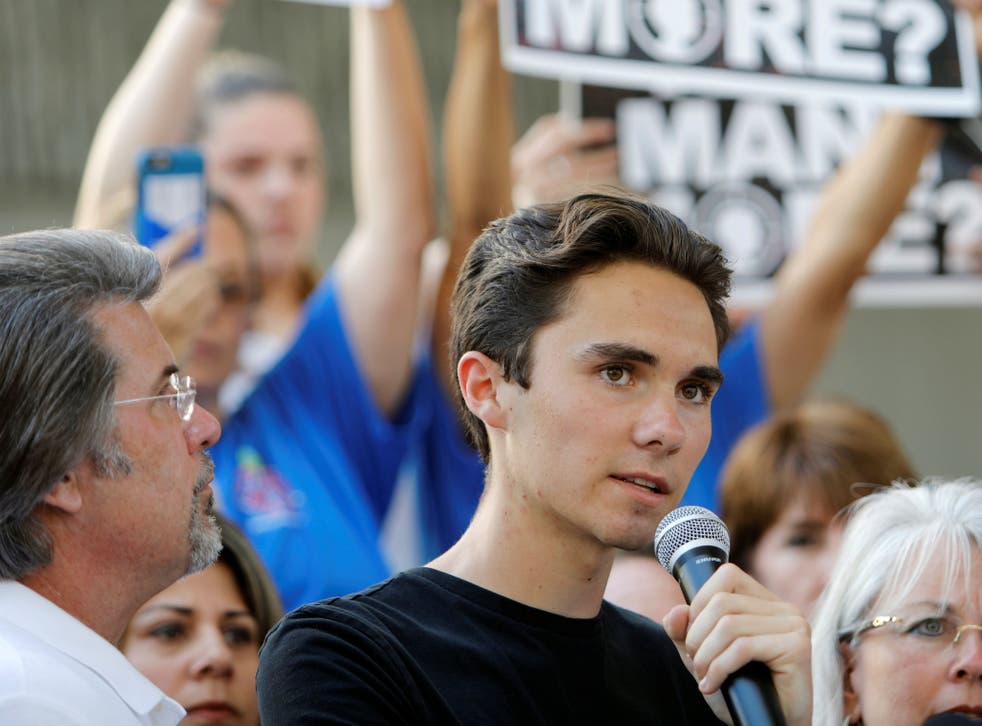 A student survivor of the shooting at Marjory Stoneman Douglas High School has vowed to not return to school until a new gun control measure passes.
"I'm not going back to school on Wednesday until one bill is passed," David Hogg said at a rally in New Jersey, according to the New York Daily News.
"Literally any legislation at this point would be a success," Mr Hogg added.
In the aftermath of the shooting in Parkland, Florida, which left 17 students and teachers dead, Mr Hogg and a group of fellow students have become highly vocal and visible advocates for tougher gun laws.
Florida Governor Rick Scott and the state legislature's Republican leadership have backed an array of measures that include raising the age for buying all types of guns to 21 and empowering courts to bar people from owning guns if they are deemed to pose a threat.
Florida shooting – in pictures

Show all 10
Mr Scott has also advocated posting armed law enforcement officers in every school as a way to deter would-be shooters. The Republican governor last week lent urgency to the legislative push, saying he was determined to pass new laws before the legislative session expires.
"We must get this done in the next two weeks", Mr Scott said.
Florida Gov. Rick Scott proposes changes he'd like to push through state legislature
Donald Trump has responded to the shooting by advocating arming some teachers - an idea Mr Scott, among others, has rejected - and moving to ban devices known as bump stocks that harness recoil to allow more rapid firing.
Join our new commenting forum
Join thought-provoking conversations, follow other Independent readers and see their replies