David Petraeus tipped to replace Michael Flynn as National Security Adviser, despite previous security breach
Donald Trump said to be leaning towards former CIA director despite him being on probation for breaching security rules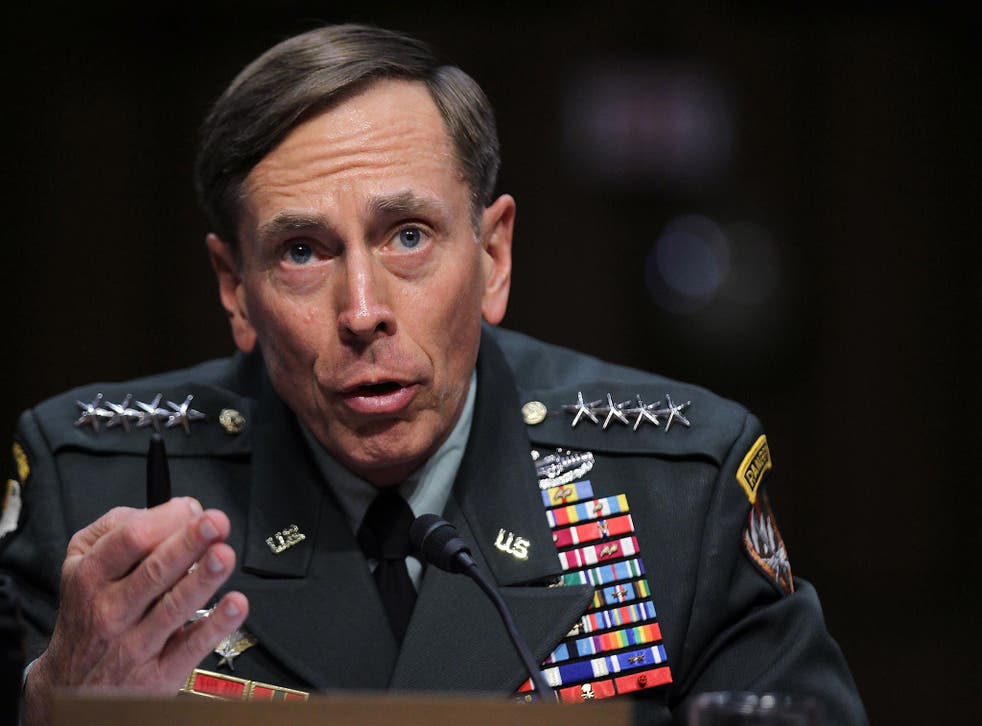 Disgraced former CIA director David Petraeus has been tipped as the most likely replacement for Michael Flynn following the latter's resignation as National Security Adviser.
Mr Flynn became the first major resignation from Donald Trump's administration after it emerged that contrary to federal law, he spoke to Russian officials about sanctions and then attempted to cover up the conversations. His brief tenure in the role amounted to less than a month.
Mr Petraeus now appears poised to replace Mr Flynn. He is a well-known former military figure who came to prominence under the Obama administration. He led troops in Afghanistan before being appointed to the top position at the CIA.
However, Mr Petraeus' career came to a dramatic end after he was forced to resign after a Justice Department investigation found that he had shared classified information with a woman with whom he was having an extra marital affair.
He plead guilty to the findings and subsequently served a probation period of two years, as well as paying a $100,000 fine. The probation period is to expire in April.
Sources say he is now tipped to be the most likely contender for the prominent role of National Security Adviser, in the now-vacant position, CNN reports.
If chosen by President Trump for the role, it is likely to be viewed by many as a controversial hire amid concerns Mr Petraeus' past conduct renders him an unviable option for a key security role. Critics might contest the hire as at odds with President Trump's pledge to "drain the swamp" of Washington, and potentially hypocritical in light of his vehement criticism of election rival Hillary Clinton's use of a private email server, amid concerns that amounting to a security breach.
The controversial orders Donald Trump has already issued

Show all 9
Last year, then President-elect Trump reportedly considered Mr Petraeus for the role of Secretary of State, before ultimately giving the job to Rex Tillerson.
Other possible names said to be in consideration for the National Security Adviser role include Retired Lt Gen Keith Kellogg, who was foreign policy adviser to President Trump during the election campaign, and former Vice Admiral Bob Harward, a retired navy SEAL, CNN reports.
Register for free to continue reading
Registration is a free and easy way to support our truly independent journalism
By registering, you will also enjoy limited access to Premium articles, exclusive newsletters, commenting, and virtual events with our leading journalists
Already have an account? sign in
Register for free to continue reading
Registration is a free and easy way to support our truly independent journalism
By registering, you will also enjoy limited access to Premium articles, exclusive newsletters, commenting, and virtual events with our leading journalists
Already have an account? sign in
Join our new commenting forum
Join thought-provoking conversations, follow other Independent readers and see their replies