Presidential debate-as it happened: Donald Trump refuses to say if he'll accept the final election results
Here are the highlights.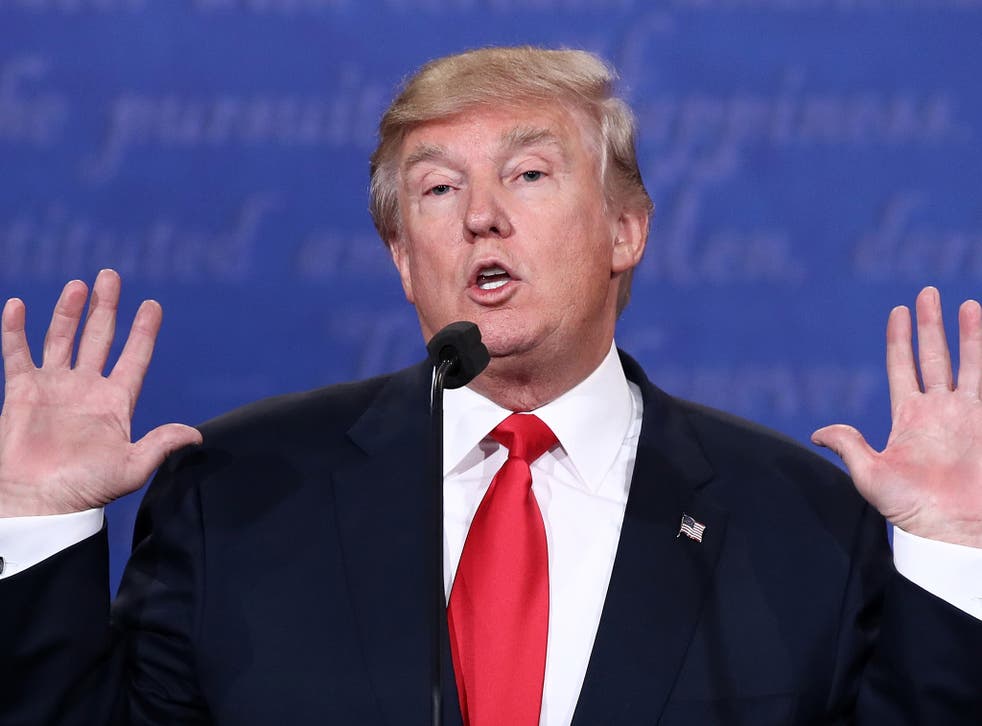 Hillary Clinton and Donald Trump went head-to-head on Wednesday night in the third and final debate before the election.
The stakes were certainly high for Mr Trump who defended himself against the nine women accusing him of sexual assault.
Please wait a moment for the live blog to load.
When is the debate?
The debate runs from 9:00pm to 10:30pm Eastern time on Wednesday at the University of Nevada in Las Vegas.
How can I watch it?
Major television networks including C-SPAN, Sky, BBC, NBC, PBS and Fox News will air the debate.
Who is moderating?
Fox News anchor Chris Wallace will be hosting the debate. Mr Wallace has a reputation for taking a combative approach to both Republicans and Democrats. He has interviewed President Obama multiple times and is well known for his aggressive 2006 interview with Bill Clinton, where he repeatedly questioned him about whether he had done enough to capture Osama Bin Laden.
Register for free to continue reading
Registration is a free and easy way to support our truly independent journalism
By registering, you will also enjoy limited access to Premium articles, exclusive newsletters, commenting, and virtual events with our leading journalists
Already have an account? sign in