President Donald Trump: The most shocking results night in US history – in pictures
Tears of joy and frustration were shed in close measures across US states through election night
Rachael Pells
Wednesday 09 November 2016 11:59 Comments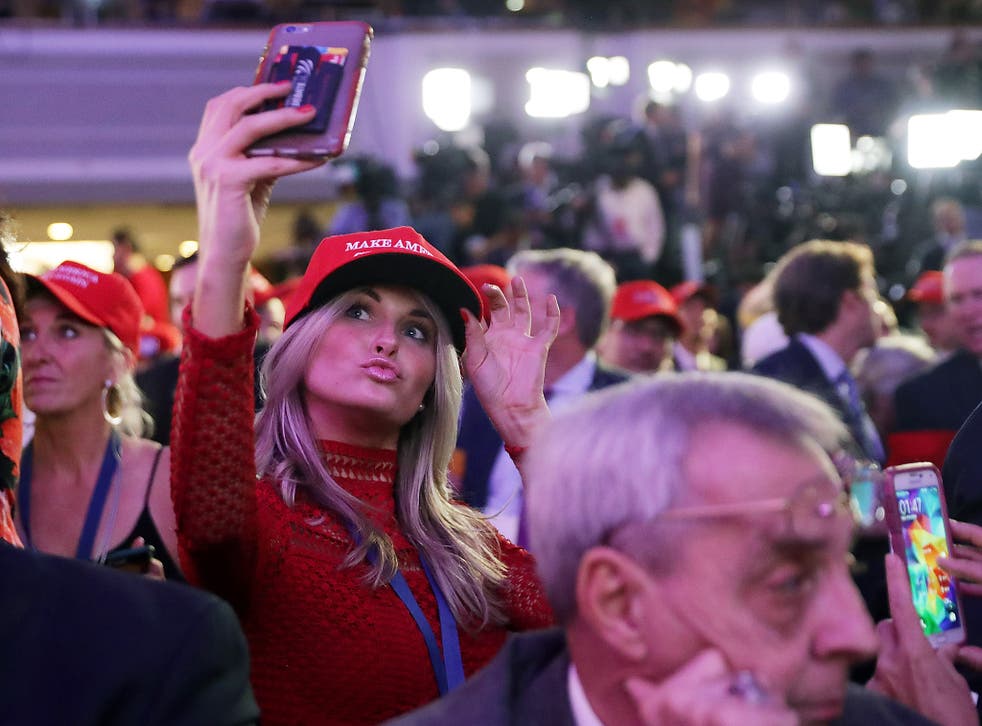 Controversial presidential nominee Donald Trump shocked the world by winning the US presidential election in the early hours of Wednesday morning.
The Republican candidate swept to victory in key swing states including Florida to beat Democrat rival Hillary Clinton, despite countless polls predicting his defeat.
Members of the public waiting in anticipation in all US states - and around the world - watched on through the night as the results of one of the most contentious elections to date began to roll in.
The US Presidential Election night in pictures
With election night underway, Clinton supporters watch on despairingly at her election night rally in Manhattan as the results come in.
A crowd watches elections returns at the Jacob K. Javits Convention Center in New York.
Meanwhile, supporters of Republican presidential nominee Donald Trump cheer during the election night event at the New York Hilton Midtown.
Trump supporters celebrate in New York as the results roll in.
A long night sets in for Clinton supporters at the Jacob K. Javits Convention Center.
In Seoul, South Korea, groups of people gather to watch the US presidential results come in.
A trump supporter pauses to take a selfie amid high tension at Trump's election night event at the New York Hilton Midtown
The Republican Party gains seats and Trumpsupporters celebrate as the party heads towards victory
Jake Viano jumps in the air as President-elect Donald Trump gives his acceptance speech at the Colorado Republican election night party
Republican president-elect Donald Trump walks on stage with his son Barron Trump, wife Melania Trump and Ivanka Trump in the early morning hours of November 9, having defeated Clinton to become the 45th president of the United States.
Register for free to continue reading
Registration is a free and easy way to support our truly independent journalism
By registering, you will also enjoy limited access to Premium articles, exclusive newsletters, commenting, and virtual events with our leading journalists
Already have an account? sign in
Register for free to continue reading
Registration is a free and easy way to support our truly independent journalism
By registering, you will also enjoy limited access to Premium articles, exclusive newsletters, commenting, and virtual events with our leading journalists
Already have an account? sign in
Join our new commenting forum
Join thought-provoking conversations, follow other Independent readers and see their replies