Former Cambridge Analytica staff 'working on Donald Trump's 2020 re-election campaign'
Data Propria boss overhead saying team is 'doing the president's work'
Mythili Sampathkumar
New York
Saturday 16 June 2018 21:21 Comments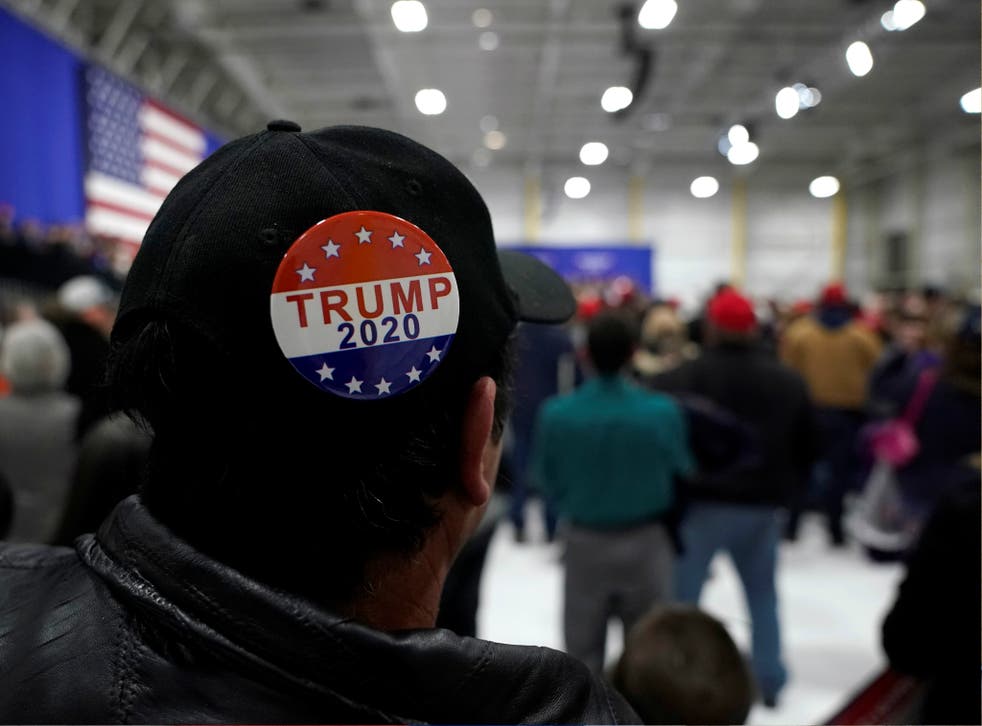 A data company run by former employees of Cambridge Analytica (CA) has been quietly working on President Donald Trump's 2020 campaign, according to reports.
The London-based political consulting firm shut down earlier this year following accusations of misuse of private data from up to 87 million Facebook users, and amid an Information Commissioner's Office investigation.
Journalists from Associated Press (AP) overheard the president of new consulting firm Data Propria Matt Oczkowski say in a public space that he and the former data scientist of Cambridge Analytica were working with Mr Trump's campaign manager Brad Parscale on the new re-election campaign.
He said they were "doing the president's work for 2020".
CA had also worked on the successful 2016 campaign. Mr Oczkowski has denied the link to the Trump campaign but did confirm his company is doing work for the 2018 midterm elections on behalf of the Republican National Committee (RNC). Both Mr Parscale and Mr Oczkowski told AP that though no re-election work was planned, the campaign manager had set up Data Propria with the RNC for a "modest" contract.
AP confirmed that at least four former Cambridge Analytica employees were affiliated with the new company, which specialises in voter and consumer targeting.
Another anonymous source familiar with Data Propria's work told the news outlet that 2020 campaign-related work had already begun at the Cambridge Analytica successor, it said.
Cambridge Analytica: Whistleblower Chris Wylie testifies Steve Bannon sought voter suppression in 2016 election
However, Mr Oczkowski had previously said Data Propria would not even pursue political clients. After being overheard he said the company had changed course.
Mr Parscale, who was appointed in March 2018 to his position leading Mr Trump's re-election efforts, said he had not begun awarding contracts for 2020 campaign work.
"I am laser-focused on the 2018 midterms and holding the House and increasing our seats in the Senate," he said, adding that "once we do those things, I'll start working on re-electing President Trump".
World news in pictures

Show all 50
Cambridge Analytica filed for bankruptcy last month while "ceasing all operations" after it was accused of using Facebook data in the 2016 presidential campaign, which its former chief executive denied.
CA worked in so-called "psychography" – a method of advertising and marketing which categorises people according to their attitudes, aspirations, and other psychological criteria to provide targeted, tailored ad campaigns.
The 2018 midterm elections will take place on 6 November.
Register for free to continue reading
Registration is a free and easy way to support our truly independent journalism
By registering, you will also enjoy limited access to Premium articles, exclusive newsletters, commenting, and virtual events with our leading journalists
Already have an account? sign in
Join our new commenting forum
Join thought-provoking conversations, follow other Independent readers and see their replies