Donald Trump's 'grab her by the p****' remarks to be blasted on loop outside the White House
Footage played on loop for 12 hours on giant screen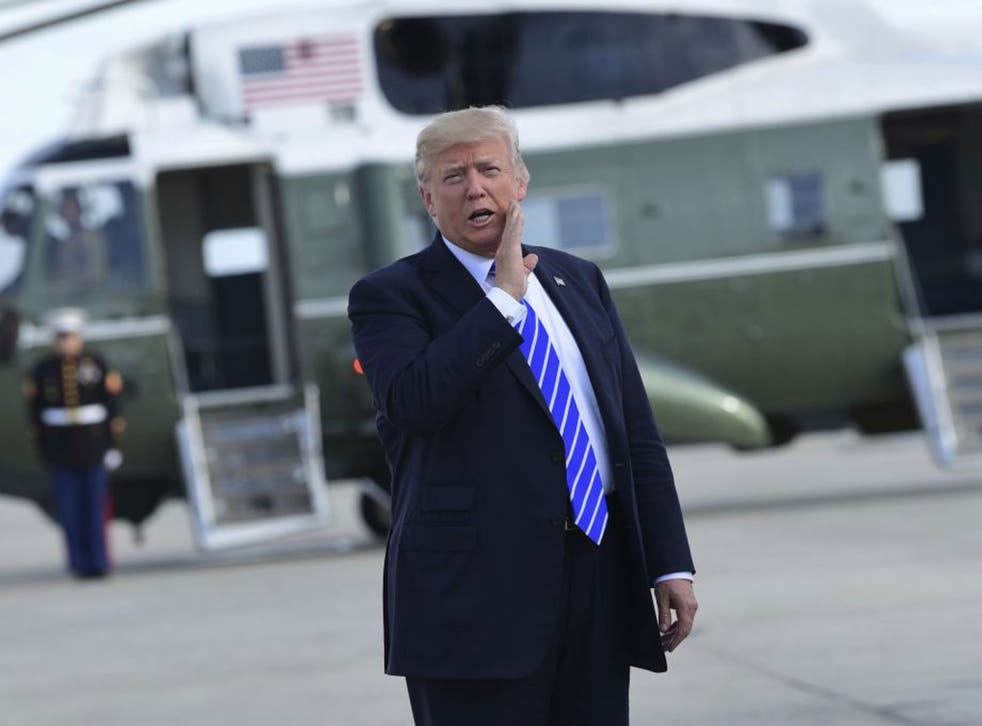 Donald Trump's infamous "grab her by the p****" tape is to be played on repeat near the White House by a women's advocacy group.
UltraViolet will play the footage on a loop for 12 hours between 9am and 9pm on a giant screen on Constitution Avenue, between the White House and the National Mall.
The demonstration comes on the one year anniversary of the release of the Access Hollywood video that showed Mr Trump boasting about kissing and groping women without their consent.
Shaunna Thomas, UltraViolet's co-founder, said the clip was a display of Mr Trump's true colours.
"It was not so-called 'locker room talk,' it was a man bragging about sexually assaulting women. That man may now sit in the Oval Office, but we will not let him — or anyone else — forget the tape or those comments," Ms Thomas said.
"The Donald Trump on that tape is the same Donald Trump that sits in the Oval Office every day, aggressively pursuing an anti-woman agenda, including the active dismantling of legal protections for survivors of sexual assault."
At the time of the release Mr Trump and his team tried to brush off the comments as "locker room talk" but later went on to say he was "not proud" of the comments.
Mr Trump has repeatedly denied all allegations of misconduct and sexual assault.
Join our new commenting forum
Join thought-provoking conversations, follow other Independent readers and see their replies