Donald Trump attacks Barack Obama over 'vicious prisoners' released from Guantanamo Bay
President claims predecessor responsible for 122 releases, but 113 were under Bush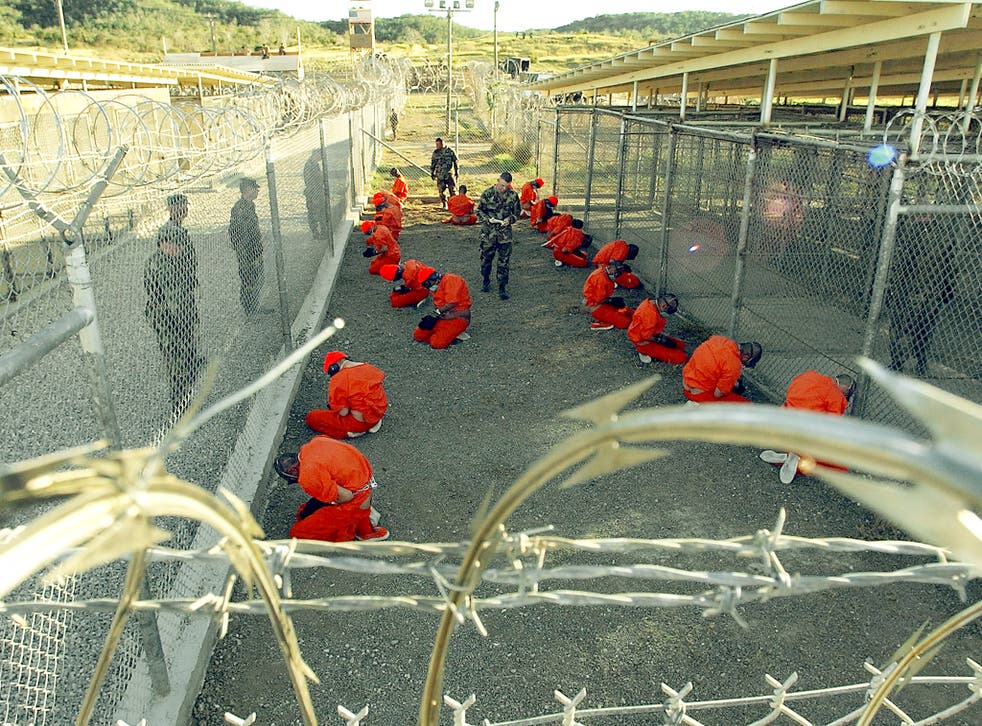 Donald Trump has launched a fresh attack on Barack Obama's administration, claiming he was responsible for 122 "vicious prisoners" released from Guantanamo Bay returning to the battlefield.
The President did not give a source for his claim on Twitter, but it appeared to arise from a misinterpreted report released by the Director of National Intelligence in September.
It found that 122 out of 693 former detainees surveyed – 18 per cent - had been "confirmed" as having reengaged in terrorist or insurgent activities.
But only nine of those (6 per cent) were released under Barack Obama's administration, with the vast majority freed before his inauguration on 22 January 2009, under George W Bush.
The report said a further 86 (12 per cent) of freed inmates were suspected of being involved in extremist activity but allegations could not be verified.
Established the year after the 9/11 terror attacks, Guantanamo Bay was used to house 779 indefinite detention without trial, with evidence emerging of widespread torture and abuse.
Guantanamo release: Former Afghan detainees' families relieved
Lawyers for the Bush administration argued that the camp could be considered outside protections under US law and the Geneva Convention, but he US Supreme Court threw out the claim.
More than 530 detainees were released under President Bush, with Mr Obama taking office with 242 remaining.
He launched repeated attempts to close the facility but was opposed in Congress by members who did not want prisoners relocated to the US for detention or trial.
Mr Obama left his post earlier this year with 41 detainees remaining at Guantanamo after successive rounds of transfers.
"122 vicious prisoners, released by the Obama Administration from Gitmo, have returned to the battlefield," Mr Trump wrote. "Just another terrible decision!"
Shaker Aamer: Guantanamo's last British detainee

Show all 10
The President's comments came after the Pentagon announced a former Guantanamo Bay detainee had been killed in a drone strike in Yemen.
The Department of Defense said Yasir al-Silmi had been targeted as part of al-Qaeda in the Arabian Peninsula (AQAP) on 2 March.
Also known as Mohammed Tahar, he was held at the notorious Cuban prison from 2002 to 2009, when he repatriated to Yemen.
His death came little over a week after Isis announced the death of another former Guantanamo Bay detainee - British militant Jamal al-Harith - in a suicide bombing in Mosul.
He travelled to join the so-called Islamic State in 2014, prompting questions for the Government over its monitoring procedures.
​Several former Guantanamo Bay prisoners have been linked with terror groups since their release, but others have been found guilty of no crime or become prominent campaigners
Join our new commenting forum
Join thought-provoking conversations, follow other Independent readers and see their replies