Donald Trump claims 'the world hates Barack Obama' so countries are turning against the US
'You saw what happened with the Philippines after years and years and years; they're now looking to Russia and China,' says Mr Trump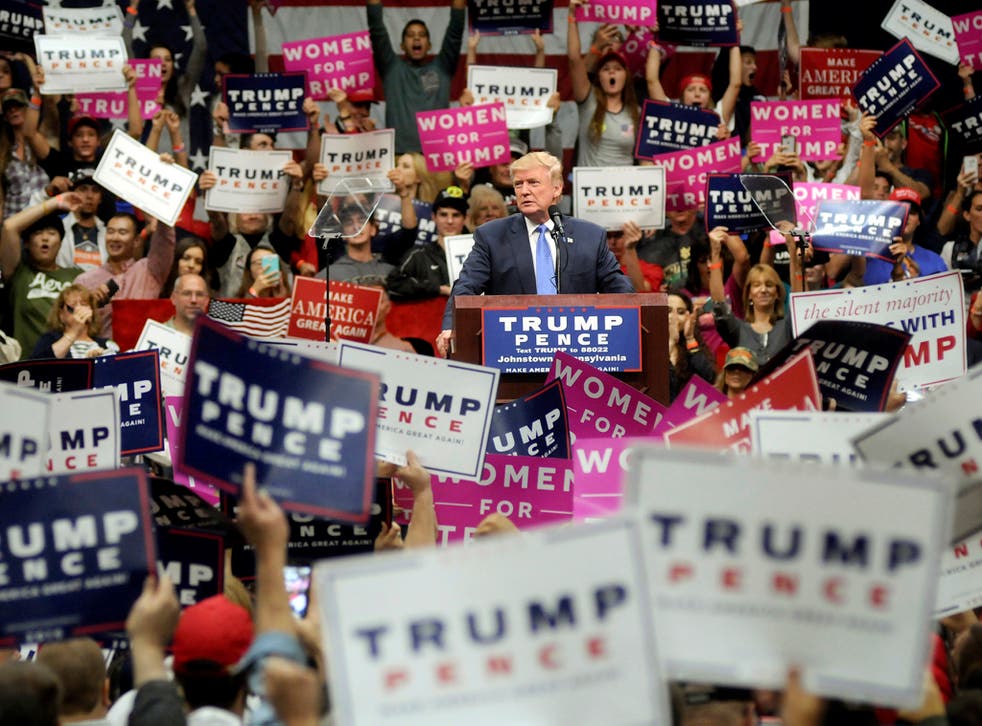 Republican presidential nominee Donald Trump has claimed countries are turning against the United States because "the world hates our president'.
Mr Trump told supporters in Jonestown, Pennsylvania a "weak US" led by Barack Obama has caused the likes of the Philippines to abandon decades of close alliance in favour of China.
He said: "The world hates our president, The world hates us. You saw what happened with the Philippines after years and years and years.
"They're now looking to Russia and China, because they don't feel good about the weak America."
Mr Obama cancelled a meeting with Rodrigo Duterte last month after the Philippines' controversial new president appeared to call him a "son of a whore". On Thursday Mr Duterte declared "America has lost" and he has called for closer links with Russia and China rather than the West.
Speaking on a state visit to China, Mr Duterte said: "The only hope of the Philippines economically, I'll be frank with you, is China
"This visit [to China] is the defining moment of my presidency.
"I would say that China deserves the kind of respect that China now enjoys."
Although Mr Duterte later appeared to backtrack, saying it was not in his country's interests to completely cut ties with the US.
Mr Duterte, who has been in power since June, has attracted condemnation from the US and EU for encouraging a violent and protracted war on drugs, in which 3,600 have been killed.
World news in pictures

Show all 50
On Friday, Mr Trump not only levelled criticism at Mr Obama but also First Lady Michelle Obama at an earlier rally in North Carolina.
He said: "Wasn't she the one that originally started the statement, 'if you can't take care of your home,' right?
"You can't take care of the White House and the country?"
Join our new commenting forum
Join thought-provoking conversations, follow other Independent readers and see their replies