Donald Trump 'continues to promote Barack Obama birther conspiracy,' senator claims
President has returned to a lie he publicly renounced, report says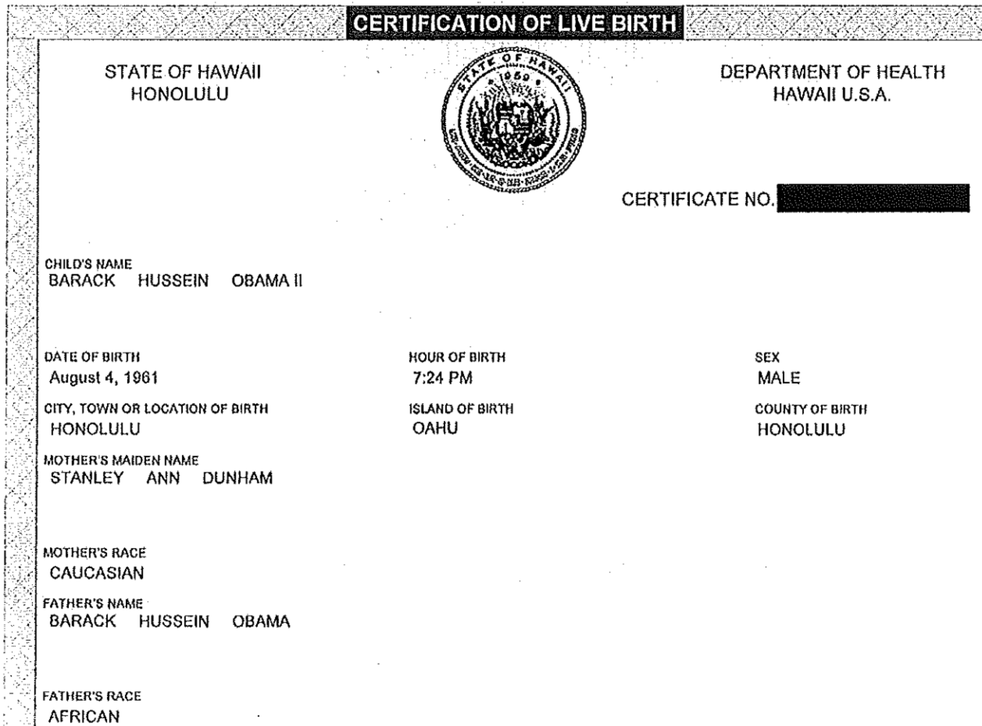 Donald Trump has reportedly continued to promote the conspiracy theory that Barack Obama was not born in America despite disavowing the lie during the campaign.
Before declaring his candidacy, Mr Trump actively embraced the discredited notion that Mr Obama, his predecessor and a Democrat, was not born in the United States and was thus ineligible to be president.
The so-called "birther" theory persisted even after the White House released Mr Obama's birth certificate verifying that he was born in Honolulu, Hawaii. Mr Trump's embrace of a lie hovering on the fringes of American discourse eased his entry into politics.
Late in the 2016 presidential campaign, Mr Trump renounced the birther movement, saying "President Barack Obama was born in the United States. Period". The reversal came a day after Mr Trump had refused to acknowledge Mr Obama's American birth to the Washington Post, responding to a question about his views by saying "I just don't want to answer it yet".
But despite publicly discarding the birther theory, Mr Trump has continued to embrace it privately, the New York Times reported. According to the paper, he has raised doubts about the veracity of Mr Obama's birth certificate.
An unnamed senator cited by the Times suggested that the President "had a hard time letting go" of the idea that Mr Obama was not born on American soil.
Donald Trump's least presidential moments so far...

Show all 30
The birther theory is not the only lie Mr Trump has trumpeted to associates, according to the Times.
The paper said Mr Trump has claimed a tape in which he boasts about sexually assaulting women is inauthentic and does not feature his voice — contradicting his swift concession, when the tape went public during the campaign, that he was the one speaking — and has held onto his unsubstantiated claim that voter fraud cost him the popular vote. There is no evidence suggesting other fraud caused Mr Trump's 2.8 million vote deficit.
Join our new commenting forum
Join thought-provoking conversations, follow other Independent readers and see their replies