Donald Trump blames 'bad earpiece' for declining to disavow David Duke and Ku Klux Klan
Mr Trump is the Republian frontrunner ahead of Super Tuesday's battles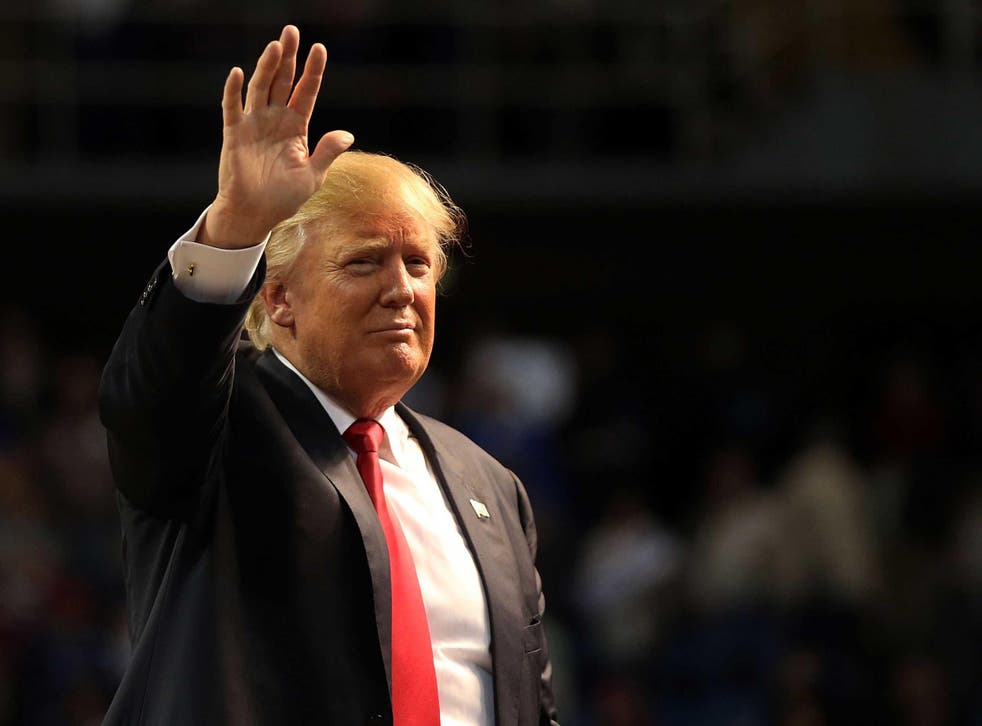 The controversy over Donald Trump's apparent failure to disavow the support of a white supremacist and former Ku Klux Klan leader took another twist when the tycoon blamed a faulty earpiece for not understanding what was being asked of him.
Last week, David Duke, a white nationalist and former Ku Klux Klan grand wizard, told listeners to his radio show that voting against Mr Trump would be "treason to your heritage".
"Voting for these people, voting against Donald Trump at this point is really treason to your heritage," Mr Duke said, referring to Mr Trump's rivals.
On Sunday, Mr Trump was asked by CNN whether he would disavow the comment, as demanded by the Anti Defamation League, a Jewish civil rights group.
"I don't know anything about David Duke. I don't know anything about what you're even talking about with white supremacy or white supremacists," he said. "You're asking me about something I know nothing about."
Mr Trump's rivals, among them Senator Marco Rubio, seized on the apparent slip. They contrasted Mr Trump's response to that of Ronald Reagan when the KKK announced its support for him in 1994.
"Those of us in public life can only resent the use of our names by those who seek political recognition for the repugnant doctrines of hate they espouse," Reagan said in a statement.
"The politics of racial hatred and religious bigotry practiced by the Klan and others have no place in this country, and are destructive of the values for which America has always stood."
Amid a storm of outcry on social media, Mr Trump tweeted a comment he had made last Friday, in which he said he did disavow Mr Duke.
On Monday, speaking on NBC television, Mr Trump claimed he had spent the weekend dismissing Mr Duke's support. He also said he could not properly hear what was being asked of him.
"I'm sitting in a house in Florida with a very bad earpiece they gave me and you could hardly hear what he was saying," said Mr Trump.
"First of all he talked about David Duke and other groups. I know who he is but I never met David Duke. I disavowed David Duke a day before at a major press conference."
Commentators pointed out that Mr Trump must have known who Mr Duke was. But when he considered running for president as a third-party candidate in 2000, he declined to accept the support of the Reform Party, citing Mr Duke's involvement with the group.
Register for free to continue reading
Registration is a free and easy way to support our truly independent journalism
By registering, you will also enjoy limited access to Premium articles, exclusive newsletters, commenting, and virtual events with our leading journalists
Already have an account? sign in
Register for free to continue reading
Registration is a free and easy way to support our truly independent journalism
By registering, you will also enjoy limited access to Premium articles, exclusive newsletters, commenting, and virtual events with our leading journalists
Already have an account? sign in
Join our new commenting forum
Join thought-provoking conversations, follow other Independent readers and see their replies