Donald Trump to be blocked from easing Russia sanctions after US Congress agrees legislation
Bill will also include sanctions against Iran and North Korea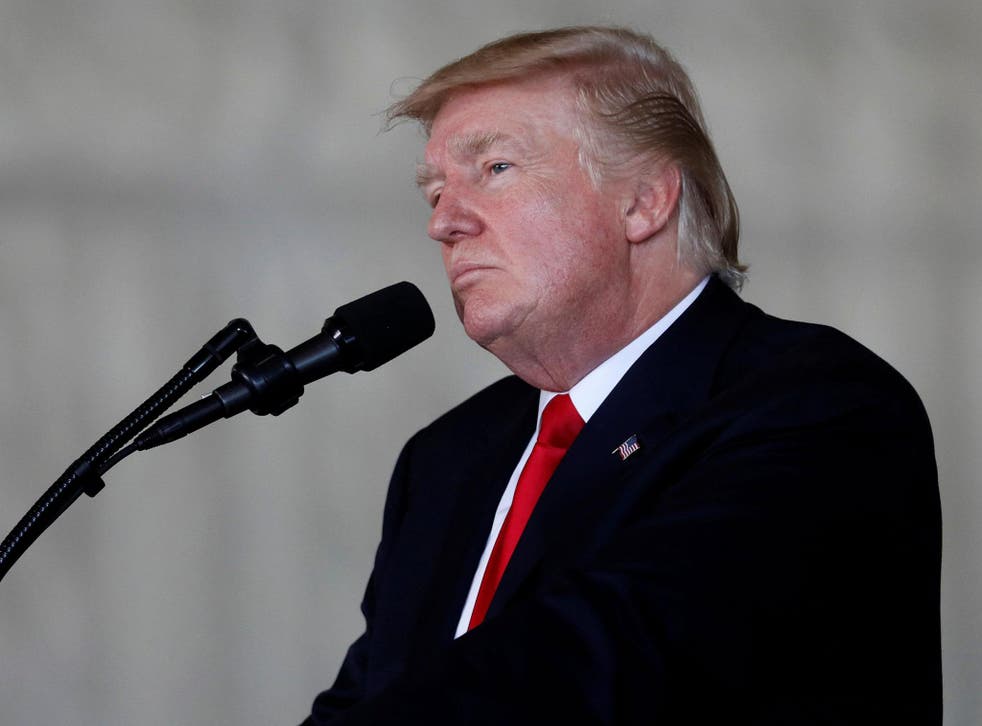 Both Democrat and Republican leaders in the US Congress have agreed on legislation to punish Russia for election meddling.
The new legislation would effectively prevent Donald Trump's from unilaterally lifting any sanctions on Moscow, which he previously said he needed to do for the sake of diplomacy between the two nations.
While the US President could veto the bill, doing so would fuel suspicion he is too supportive of Vladimir Putin's federal republic.
Donald Trump: 'A US president has complete power to pardon'
The legislation, which will be voted on by the House of Representatives on Tuesday, would allow new sanctions against Russia for its annexation of Crimea in 2014 as well as its alleged meddling in the US election.
Although Moscow has consistently denied any wrongdoing, US investigators are currently looking into whether there was any collusion between members of the Trump campaign and US officials.
The bill would also include sanctions against Iran and North Korea.
Dmitri Peskov, a spokesman for the Kremlin, said he saw the sanctions proposal as "highly negative," the state-run news agency RIA reported.
Donald Trump's international Presidential trips

Show all 22
Chuck Schumer, the Senate Democratic leader, said: "Given the many transgressions of Russia, and President Trump's seeming inability to deal with them, a strong sanctions bill such as the one Democrats and Republicans have just agreed to is essential."
He went on to say the Senate would act on the legislation "promptly, on a broad bipartisan basis and send the bill to the President's desk."
On Saturday, Mr Trump tweeted to say he had "complete power" to issue pardons.
He said: "While all agree the US President has the complete power to pardon, why think of that when only crime so far is LEAKS against us. FAKE NEWS."
The Washington Post recently reported that Mr Trump had inquired about the authority he has as President to pardon aides, relatives or even himself in connection with the widening investigation into Russian interference in the election and whether any Trump associates were involved.
No crimes have been committed, Mr Trump maintains.
On Saturday morning, Mr trump sent a flurry of 10 tweets, commenting about pardons, former presidential rival Hillary Clinton, his son Don Jr, health care, the USS Gerald Ford, the attorney general and other issues.
Register for free to continue reading
Registration is a free and easy way to support our truly independent journalism
By registering, you will also enjoy limited access to Premium articles, exclusive newsletters, commenting, and virtual events with our leading journalists
Already have an account? sign in
Register for free to continue reading
Registration is a free and easy way to support our truly independent journalism
By registering, you will also enjoy limited access to Premium articles, exclusive newsletters, commenting, and virtual events with our leading journalists
Already have an account? sign in
Join our new commenting forum
Join thought-provoking conversations, follow other Independent readers and see their replies