Donald Trump makes 33 visits to Trump branded properties in 15 weeks since inauguration
Majority of President's trips have involved golf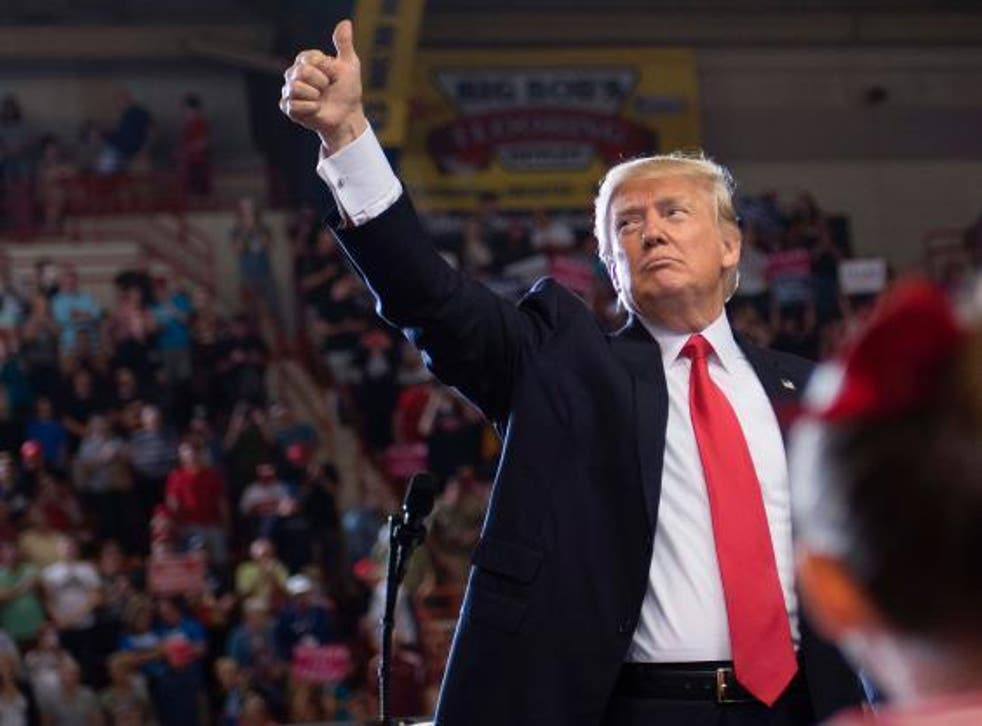 For the 14th weekend in a row, President Trump will spend time at one of the properties that bears his name as part of his private business empire.
On Thursday night, the president arrived at the Trump National Golf Club in Bedminster, N.J. It's the first time he's visited the club since his Jan. 20 inauguration, but Bedminster was where he conducted interviews during the transition, using it to host potential Cabinet picks and to introduce them to the waiting media.
The visit to Bedminster marks the 33rd visit to a Trump-branded property since he took office, counting his arrivals at his Mar-a-Lago resort in Florida, each visit to his D.C. hotel or a golf course separately.
Assuming Trump stays at Bedminster into Sunday — a fair assumption, based on his past practices — he will have visited one of his properties on 36 of the 108 days he's been in office, a perfect one-third of the time.
Pouring rain in the area Friday meant that even had he wanted to, golf was out of the question. Going into the weekend, he's played an estimated 18 rounds of golf (though the precise figure is necessarily unclear because the White House is purposely vague about when Trump's playing). On four days since he took office, he's visited Trump properties that have golf courses without playing, including the Thursday and Friday visits at Bedminster. (Golf wasn't really an option when he arrived late Thursday night, mind you.)
On three occasions, we know who joined Trump on the golf course. In February, he golfed with Japanese Prime Minister Shinzo Abe and professional golfer Ernie Els. Later that month, he golfed with Rory McIlroy, also of the pro tour. In early April, he golfed with Sen. Rand Paul (R-Ky.). Despite the White House's insistence that Trump is working while he's at his golf clubs, there's no evidence that he's golfed with anyone else with whom he needed to meet.
If he golfs Saturday and Sunday, he will have golfed once every 5.4 days as president.
An interesting detail in a story from the New York Times on Friday might explain why the president, who repeatedly excoriated former president Barack Obama for taking time off and playing golf, is so fond of heading to his own properties on the weekends.
While profiling White House chief of staff Reince Priebus's shaky start to his tenure, the Times' Glenn Thrush and Maggie Haberman reported that Priebus would often stand outside the Oval Office as Trump drifted off his daily schedule to interact with random visitors that the president had summoned. That wasn't sustainable.
"Over time, Mr. Trump bridled and demanded the unstructured time he had so valued as an executive at Trump Tower. Mr. Priebus, who initially outsourced the details of Oval Office scheduling and paper flow to a deputy, has now taken over those tasks himself. He has reduced the pace of public events and, like a Montessori teacher, modulates structured work time with the slack periods Mr Trump craves."
His weekends, it seems safe to say, are slack periods.
National monuments reviewed by Donald Trump

Show all 24
Trump has been criticised regularly for the cost of his visits to his own properties. The group Judicial Watch received an estimate of the cost to shuttle Trump to and from Mar-a-Lago for two weekends — about $1.3 million. That excludes the costs of added security, etc.; it's just the air travel.
Washington Post
Join our new commenting forum
Join thought-provoking conversations, follow other Independent readers and see their replies