Donald Trump says he'll win the presidential election: 'It will be Brexit times 10'
Polls have cut Hillary Clinton's lead from 4.6 to 2.5 points following a renewed email scandal
Caroline Mortimer
Tuesday 01 November 2016 13:36 Comments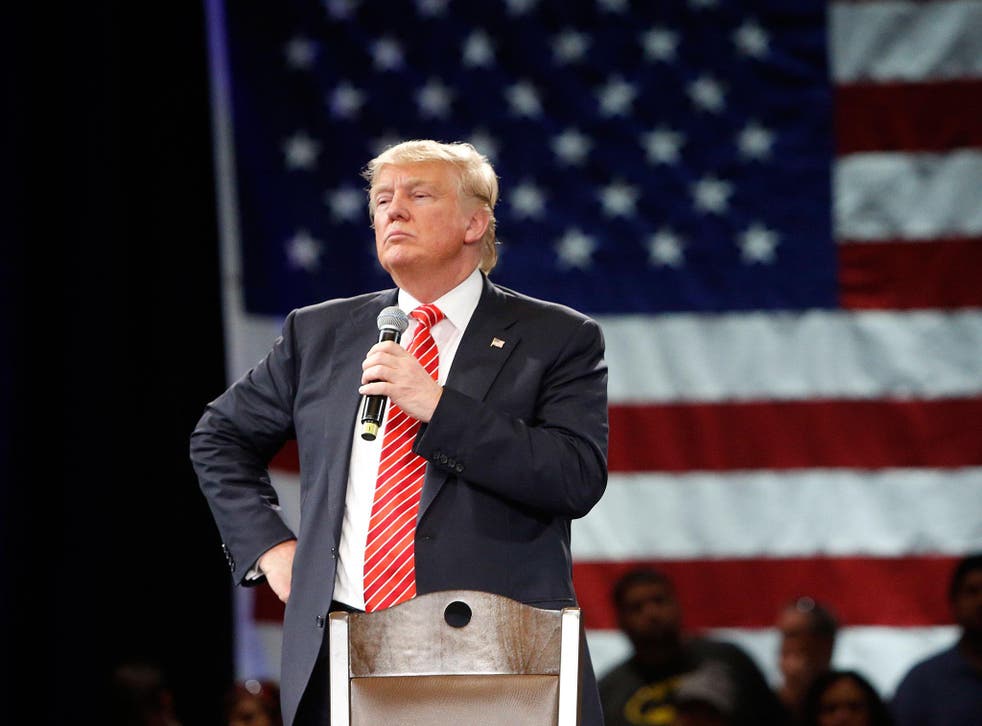 Donald Trump has promised to win the White House in an electoral upset which would be "Brexit times 10" as the polls show Hillary Clinton's lead narrowing.
Following fresh controversy over the former Secretary of State's private email server, Ms Clinton's lead slumped from 4.6 points to 2.5 points on Monday, according to the Real Clear Politics tracker which takes an average of most major polls.
The FBI announced on Friday that it had found thousands of emails connected to Ms Clinton's work during an unrelated investigation into Anthony Weiner – a former Democratic congressman and estranged husband of top Clinton aide Huma Abedin – but they are not believed to be from the candidate herself.
Mr Trump is convinced he can still win despite polls in states like Pennsylvania, New Hampshire and Maine putting him between six and 10 points behind Ms Clinton.
He has taken inspiration from the shock vote to leave the EU following the referendum in June even though polls suggested the Remain campaign had maintained a narrow lead until polling day.
After weeks on the back foot following revelations that he had bragged about sexually assaulting women to an Access Hollywood reporter in 2005, Mr Trump has shifted his focus to several Democrat states in the hopes of winning last minute electoral college votes.
Speaking in Michigan, which last voted for a Republican in 1988, Mr Trump said: "I think we hit the motherlode, as they say. We can be sure that what's in those emails is absolutely devastating.
US election 2016: the race for the White House in pictures

Show all 12
"Hillary is not the victim. The American people are the victims of a corrupt system. This is your one chance to change it. The Clinton crime spree ends on Nov 8."
With just a week to go he plans to spend millions of dollars in key Democrat states he thinks he can swing in his favour.
He will play on the recent rise in health care premiums associated with Obamacare which came into force this week and renewed mistrust of Ms Clinton following the FBI announcement, the Daily Telegraph reported.
Under the electoral college system – where states are assigned a number of delegates according to their population size – Mr Trump has to win several swing states and preferably a major Democrat state in order to win the race.
A projection by pollster Nate Silver, who successfully predicted every state by state result in 2012, shows Ms Clinton has a 75.2 per cent chance of winning – though this is down from the 85 per cent chance she had last week.
Register for free to continue reading
Registration is a free and easy way to support our truly independent journalism
By registering, you will also enjoy limited access to Premium articles, exclusive newsletters, commenting, and virtual events with our leading journalists
Already have an account? sign in
Join our new commenting forum
Join thought-provoking conversations, follow other Independent readers and see their replies