Donald Trump campaign manager Paul Manafort stands down amid Ukraine controversy
The resignation came days after the New York tycoon announced a campaign shake-up
Andrew Buncombe
New York
Friday 19 August 2016 15:15 Comments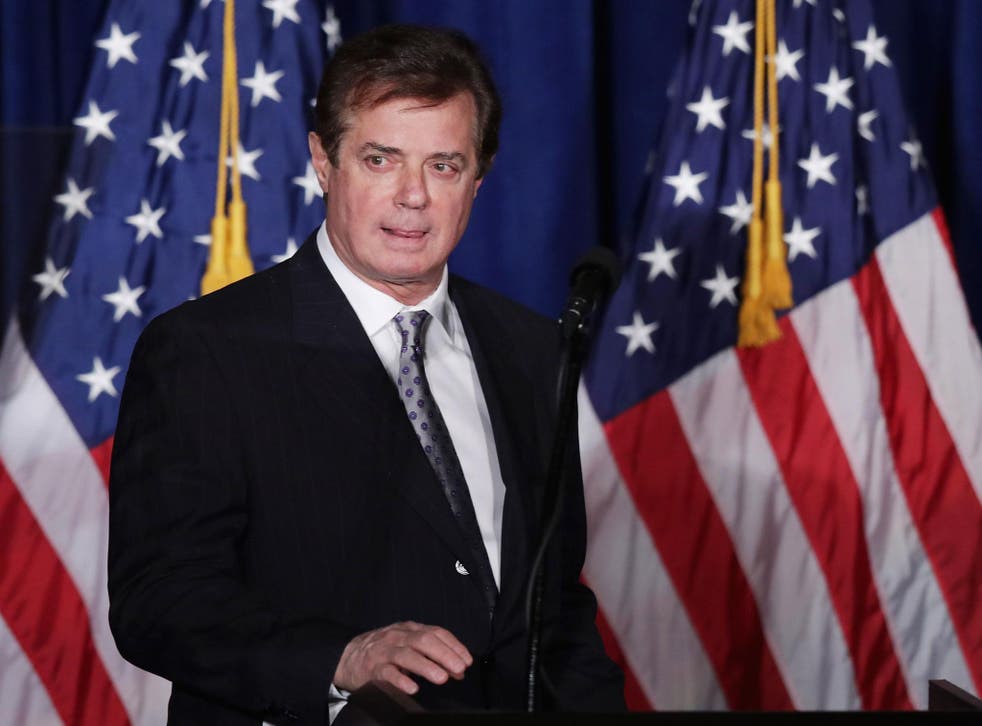 The Trump campaign is at the centre of more reverberations after it was announced his campaign manager is standing down – days after the tycoon promoted a maverick conservative as the de facto chief.
Paul Manafort, a Washington insider who had reportedly sought to soften some of the Republican candidate's more extreme edges, announced that he was resigning. It came as his business dealings in Ukraine, and his alleged links to Russian politicians, came under increased scrutiny.
"This morning Paul Manafort offered, and I accepted, his resignation from the campaign," said Mr Trump.
"I am very appreciative for his great work in helping to get us where we are today, and in particular his work guiding us through the delegate and convention process. Paul is a true professional and I wish him the greatest success."
The Trump campaign has for weeks been the focus of drama surrounding whether Mr Trump would act the manner of a more traditional presidential candidate, or stick with the abrasive, outspoken manner with which he won the Republican primary. Mr Manafort wanted the New York tycoon to use a teleprompter for his speeches and make less off-the-cuff remarks. Mr Trump, however, has made clear that he had no desire to change or "pivot".
Mr Manafort's resignation comes a day after the Associated Press reported that confidential emails from his firm contradicted his claims that he had never lobbied on behalf of Ukrainian political figures in the US.
Trump Threatens to Close "Garbage Paper" New York Times If Elected
Emails between Mr Manafort's deputy, Rick Gates, also a top Trump adviser, and the lobbying firm Mercury LLC showed that Mr Manafort's firm directly orchestrated a covert Washington lobbying operation on behalf of Ukraine's then-ruling political party.
Earlier this week, Mr Trump brought in a new campaign chief executive and campaign manager following a disastrous stretch in which the New Yorker committed a series of errors and fell behind Democratic nominee Hillary Clinton in both national and battleground state preference polls.
The new campaign manager, Kellyanne Conway, had described Mr Manafort and Mr Gates as part of a new core four atop the Trump operation with her and CEO Stephen Bannon, publisher of the conservative news site Breitbart News. Their arrival at the top of the campaign means it is now certain Mr Trump will continue to chase the White House in the same manner he sought the Republican nomination.
On Thursday night, at a speech in Charlotte, North Carolina, Mr Trump voiced regret for any language that had offended people while he was on the campaign stump.
Register for free to continue reading
Registration is a free and easy way to support our truly independent journalism
By registering, you will also enjoy limited access to Premium articles, exclusive newsletters, commenting, and virtual events with our leading journalists
Already have an account? sign in
Join our new commenting forum
Join thought-provoking conversations, follow other Independent readers and see their replies