US environment agency grants waiver to oil refinery owned by billionaire ex-Trump adviser
The issue pits Big Corn against Big Oil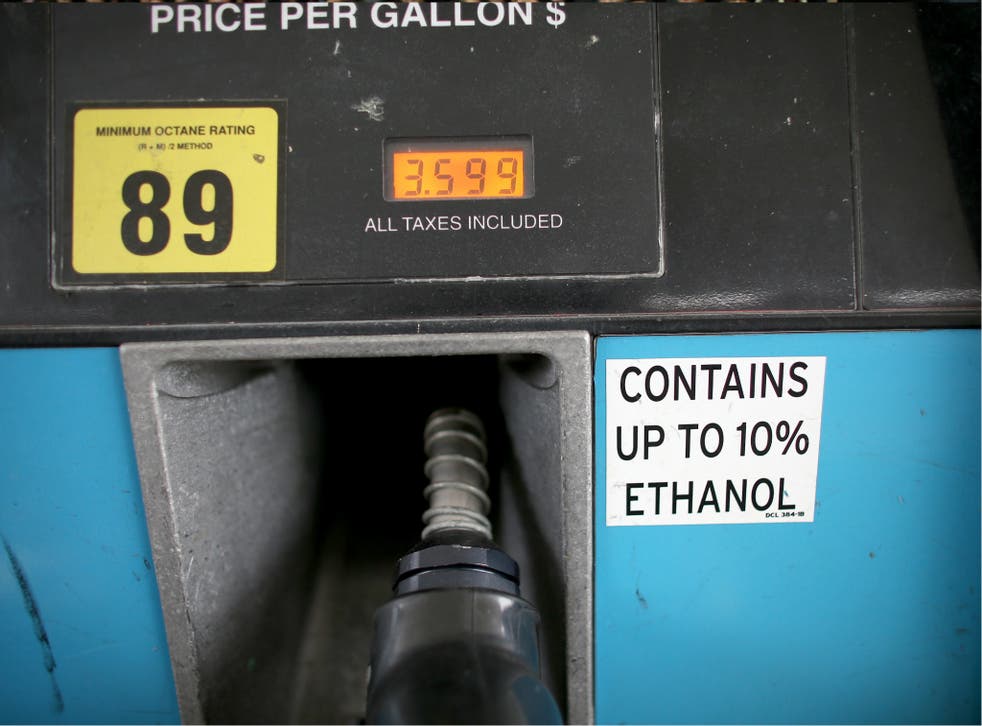 The Environmental Protection Agency (EPA) has given a waiver to meet fuel standards to a fossil fuel company owned by a billionaire former adviser of President Donald Trump.
Carl Icahn's refinery in Oklahoma, the state where EPA administrator Scott Pruitt was once Attorney General, has been given a pass on meeting US fuel standards normally reserved for smaller oil refineries – which produce less than 75,000 barrels of crude oil a day – financially struggling to meet the baseline Renewable Fuel standard. The move could save Mr Icahn tens of millions of dollars.
Reuters reported that two sources in the industry said Mr Icahn's CVR Energy will not have to follow the regulation that requires mixing gasoline with ethanol, a corn-based fuel product. The rule is meant to reduce pollution, support US corn farmers, and reduce petroleum imports, according to the news outlet.
According to the US Energy Information Administration, an office within the US Department of Energy, "through the first six months of 2017, US weekly ethanol production averaged 1.02 million barrels per day...Corn is the primary feedstock of ethanol in the United States, and large corn harvests have contributed to increased ethanol production in recent years".
Brooke Coleman, head of the Advanced Biofuels Business Council, an industry group that is part of the powerful corn lobby in the US, said "This one's going to be hard for [Mr] Pruitt to explain". Corn farmers have already criticised the president and the EPA for what they deem as abusing the financial hardship waiver provision because it reduces demand for ethanol.
The previous administration under president Barack Obama had denied the same refinery the waiver in question, according to Reuters. It had also granted an average of six waivers per year.
EPA Chief Scott Pruitt suggests global warming could be good for humans
The agency said that since Mr Trump took office it has approved 24 waivers for small refineries and rejected one request but Reuters also reported that oil giants like Chevron and Exxon have applied to get the waiver. One EPA official said 38 US refineries currently qualify for the waiver by their standards for approval.
The EPA did not immediately respond to a request for comment but spokesperson Jahan Wilcox said in a statement: "The criteria used to grant waivers has not changed since previous administrations. EPA follows a long-standing, objectively determined process where the Agency uses a Department of Energy analysis to inform decisions about refiner exemptions/waivers, for refineries that are below the statutory threshold...EPA decisions on waivers are based on refinery-specific information that is subject to confidential business information protections."
10 photographs to show to anyone who doesn't believe in climate change

Show all 10
Mr Icahn, 82, was an early and ardent supporter of the US leader. He reportedly left the president's election night victory party to make a $1bn bet on the stock market because he was certain stocks would jump the next day, which they did.
However, he stepped down as Mr Trump's adviser in August 2017 after allegations from Congress members that he was using his position close to the president's ear to benefit his own businesses. He wrote in a letter to Mr Trump at the time: "I chose to end this arrangement (with your blessing) because I did not want partisan bickering about my role to in any way cloud your administration".
His departure had come at a time of tumult for the White House with several members of the senior staff leaving including chief of staff Reince Priebus, press secretary Sean Spicer, and advisor Steve Bannon.
Mr Icahn made headlines again in March 2018 when he sold $31m worth of shares in Manitowoc Company Inc which manufactures construction cranes, requiring massive amounts of steel for their products. The move, spread out over two weeks, was completed just one day ahead of Mr Trump announced higher tariffs on imported steel and aluminium.
Register for free to continue reading
Registration is a free and easy way to support our truly independent journalism
By registering, you will also enjoy limited access to Premium articles, exclusive newsletters, commenting, and virtual events with our leading journalists
Already have an account? sign in
Register for free to continue reading
Registration is a free and easy way to support our truly independent journalism
By registering, you will also enjoy limited access to Premium articles, exclusive newsletters, commenting, and virtual events with our leading journalists
Already have an account? sign in
Join our new commenting forum
Join thought-provoking conversations, follow other Independent readers and see their replies