Trump ends 'catch and release' immigration policy
The Texas National Guard is also sending up to 250 troops to the US-Mexico border within days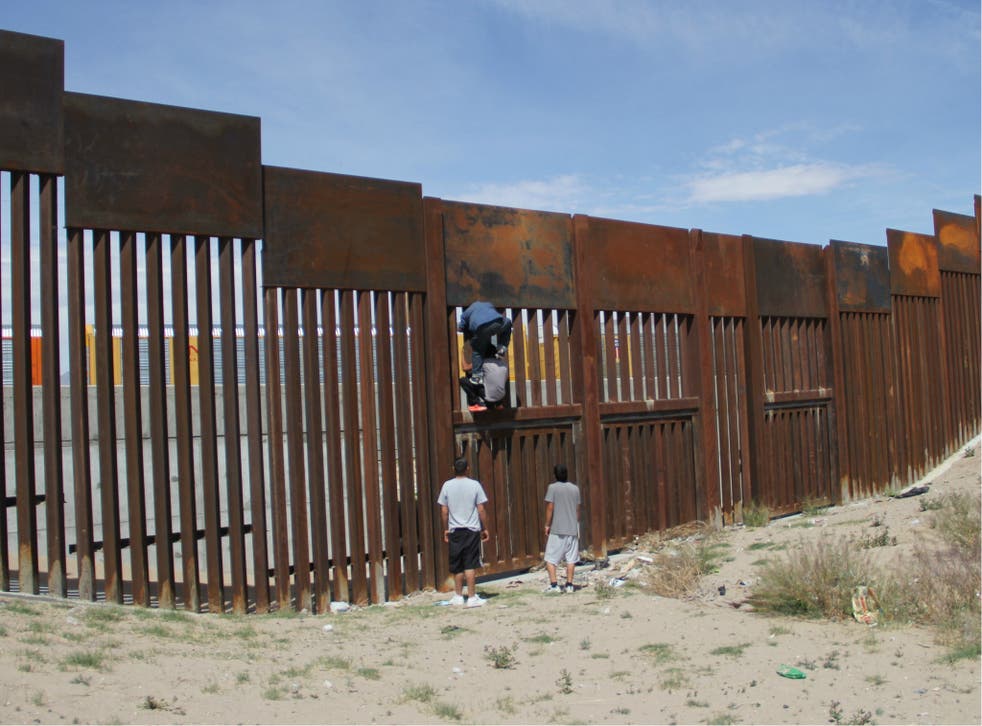 President Donald Trump has ordered government agencies to stop the "catch and release" policy, which allowed immigrants who entered the US illegally are released from detention while awaiting a court hearing on their status.
Ending the policy was one of the president's key promises during his 2016 campaign. However, immigration authorities have reported a shortage of space to house detained migrants so Mr Trump's memo has directed the Departments of Defence and Homeland Security to find military installations capable of housing people.
The memo also asked agencies for report within 45 days "detailing all measures that their respective departments have pursued or are pursuing to expeditiously end 'catch and release' practices" as well as assigning asylum officers to detention facilities.
White House press secretary Sarah Huckabee Sanders said the catch and release practice is "dangerous" because undocumented immigrants should not be allowed on parole.
"The safety and security of the American people is the president's highest priority, and he will keep his promise to protect our country and to ensure that our laws are respected. At the same time, the President continues to call on congressional Democrats to cease their staunch opposition to border security and to stop blocking measures that are vital to the safety and security of the US," the White House said in a statement.
US attorney general Jeff Sessions to Oakland mayor: 'how dare you' expose immigration raid

US Attorney General Jeff Sessions also ramped up calls to crackdown on those entering the country illegally. One of the directives was for US Attorneys in the southwestern US to make bringing cases against first-time offenders a priority. Once border crossers are charged with illegal entry and deported, they can be charged with a felony carrying significant jail time if they are caught crossing illegally again.
World news in pictures

Show all 50
Earlier this week Mr Trump pledged to deploy the National Guard to assist with border operations since the roughly 2,000-mile border wall with Mexico has not been completed due to a lack of funding and a large caravan migrants has stalled in Mexico City, heading for the US border. Defence Secretary James Mattis approved sending up to 4,000 troops and said in a memo that the troops "will not perform law enforcement activities or interact with migrants".
At least 150 soldiers will deploy from the Arizona National Guard as early as next week, according to Governor Doug Ducey. The Texas National Guard said it will send 250 troops to the border in the next few days.
Another matter on immigration the administration has pushed includes ending the Deferred Action on Childhood Arrivals (Daca) programme seemingly over a political fit with Congressional Democrats. The decision to end the programme has left 800,000 people brought to the US illegally when they were minors in a legal limbo. They had been allowed to stay, study, and even work while paying taxes through Daca.
Agencies contributed to this report.
Register for free to continue reading
Registration is a free and easy way to support our truly independent journalism
By registering, you will also enjoy limited access to Premium articles, exclusive newsletters, commenting, and virtual events with our leading journalists
Already have an account? sign in
Register for free to continue reading
Registration is a free and easy way to support our truly independent journalism
By registering, you will also enjoy limited access to Premium articles, exclusive newsletters, commenting, and virtual events with our leading journalists
Already have an account? sign in
Join our new commenting forum
Join thought-provoking conversations, follow other Independent readers and see their replies