California formally calls on Congress to condemn Trump's Charlottesville comments
The State Assembly asks Trump to 'publicly apologise to all Americans for his racist and bigoted behaviour'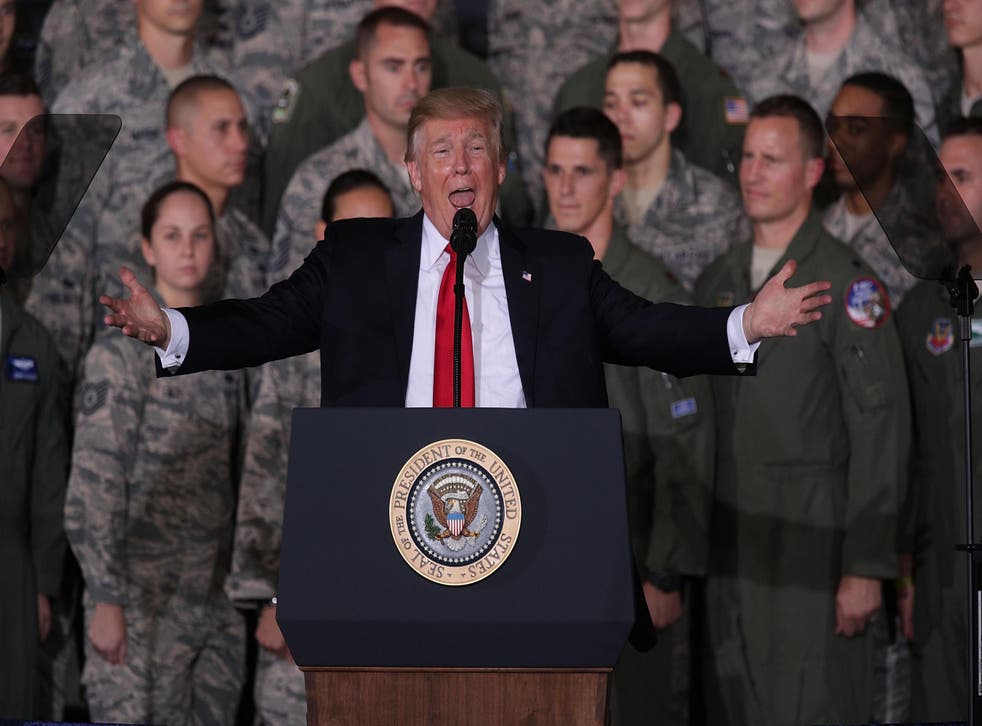 The California State Assembly has formally called upon Congress to censure President Donald Trump over his reaction to the white supremacist rally in Charlottesville, Virginia.
Democrats in the Assembly recently passed a resolution asking Mr Trump to "publicly apologise to all Americans for his racist and bigoted behaviour".
In the wake of the Charlottesville rally, Mr Trump condemned white supremacist groups, but also criticised counter-protestors for their "hatred and violence". He called some of the rally participants "very fine people," and chastised the counter-protesters for being "very, very violent".
Just days ago, after a meeting with the sole black Republican in the Senate, Mr Trump doubled down on these comments.
"When you look at really what's happened since Charlottesville, a lot of people are saying and people have actually written, 'Gee, Trump may have a point'," Mr Trump told reporters on board Air Force One. "I said there's some very bad people on the other side also."
Violence on the streets of Charlottesville

Show all 9
The California bill's author, Assemblyman Tony Thurmond, pushed back on these comments from the Assembly floor on Friday.
"The KKK and the neo-Nazis depict hate and terror and death," he said. "And President Trump's comments to legitimise these groups opens up wounds that many have experienced over many, many years. His comments legitimise these groups that promote hate."
The California bill asks Congress to censure, or publicly reprimand, Mr Trump for his comments – something the Republican-controlled body is unlikely to do. Three Democratic representatives have already introduced a resolution to censure Mr Trump to the US House, but the bill remains in committee.
Miss Texas criticises Donald Trump for Charlottesville response in Miss America contest
Congress recently passed a bill condemning white supremacists and recognising Heather Heyer, the 34-year-old counter-protester who was killed by a participant in the Charlottesville rally. Mr Trump signed the resolution on Thursday.
For Mr Thurmond, the California resolution is not just about condemning white supremacy, but showing his disappointment with Mr Trump's reaction.
"The leader of the free world can't continue to use language that legitimises the actions of extremists groups that promote hate," he said in the statement. "Congress must exercise its power to check the president by voting for his immediate censure."
A single Republican spoke out against the bill, which passed 41-5.
"If you want to spend your time talking about Donald Trump from a legislative body, be like [former Assemblyman] Jimmy Gomez, run for Congress," said Assemblyman Matthew Harper. "But we're in the California Legislature and it's about time we stayed on state business."
Register for free to continue reading
Registration is a free and easy way to support our truly independent journalism
By registering, you will also enjoy limited access to Premium articles, exclusive newsletters, commenting, and virtual events with our leading journalists
Already have an account? sign in
Register for free to continue reading
Registration is a free and easy way to support our truly independent journalism
By registering, you will also enjoy limited access to Premium articles, exclusive newsletters, commenting, and virtual events with our leading journalists
Already have an account? sign in
Join our new commenting forum
Join thought-provoking conversations, follow other Independent readers and see their replies