China turns on Donald Trump after president-elect accuses them of raping America
'We have to expect they will take a right and smart decision'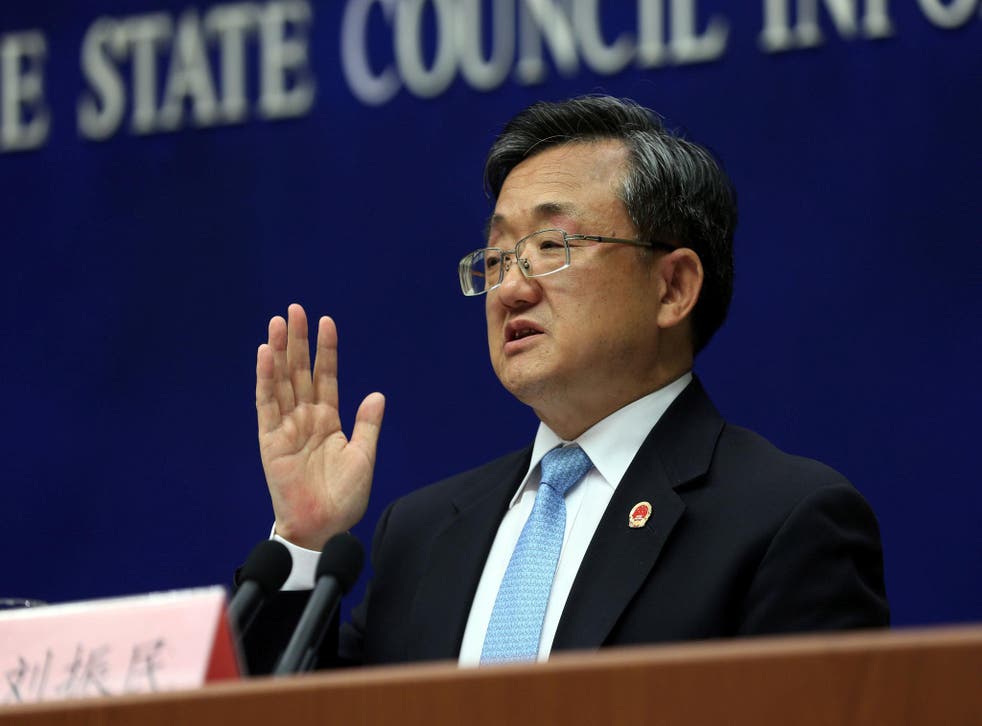 The Chinese government has roundly dismissed US president-elect Donald Trump's claim that China invented global warming to damage the American manufacturing industry, and vowed to continue its fight against climate change regardless of Mr Trump's stance.
China's foreign minister Liu Zhenmin rejected the president-elect's claims, noting how the Republican party in the US had initiated climate change discussions before China was even aware of the crisis.
Tensions between China and Mr Trump have been high since the president-elect accused the Chinese of "raping our country" during a campaign rally in May.
"If you look at the history of climate change negotiations, actually it was initiated by the IPCC with the support of the Republicans during the Reagan and senior Bush administration during the late 1980s," Mr Liu told a press conference at a UN climate event in Morocco.
The minister said curbing emissions and using cleaner technologies could in fact boost U.S. production according to Bloomberg, contrary to Mr Trump's repeated claims.
"I hope the Republican administration will continue to support the process of tackling global warming. We have to expect they will take a right and smart decision," he added.
In November 2012, Mr Trump wrote a tweet saying: "The concept of global warming was created by and for the Chinese in order to make U.S. manufacturing non-competitive."
In December 2013, the president-elect followed it up by tweeting: "We should be focused on clean and beautiful air - not expensive and business-closing GLOBAL WARMING - a total hoax!"
During campaigning in May this year, Mr Trump vowed to "cancel" the UN Paris climate change agreement if elected during his first major speech on energy policy.
"Any regulation that's outdated, unnecessary, bad for workers or contrary to the national interest will be scrapped and scrapped completely," he said.
Climate change protests around the world

Show all 25
In the week following Mr Trump's victory, it was reported one of the largest ever environmental campaigns had been launched by scientists around the world, in an "emergency" effort to convince the president-elect that global warming is real.
Over 300 leading US businesses have signed a statement calling on President-elect Donald Trump to support the Paris Agreement on climate change.
Meanwhile Chinese president Xi Jinping said China would continue its fight against global warming "whatever the circumstances", but stressed the importance of cooperation with the US.
At the same conference in Marrakesh, current US secretary of state John Kerry said the refusal to act on climate change was a "moral failure, and a betrayal of devastating consequences."
Join our new commenting forum
Join thought-provoking conversations, follow other Independent readers and see their replies