Donald Trump's likely scientific adviser calls climate change scientists a 'glassy-eyed cult'
William Happer, a Princeton University physicist, says researchers working on global warming 'harm the image of all science'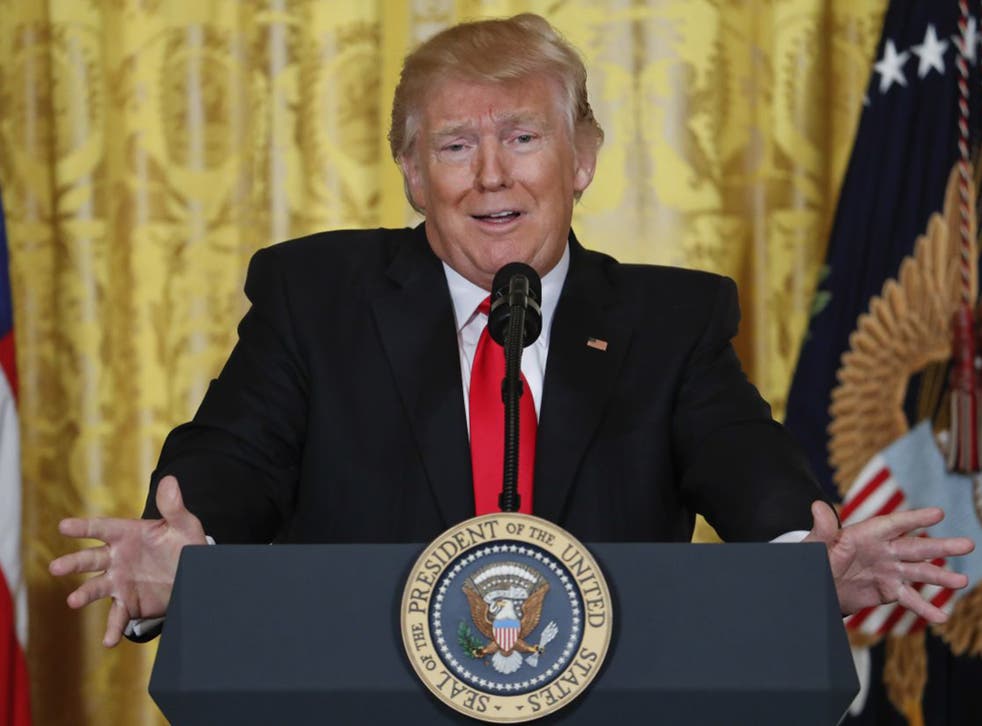 The man likely to become Donald Trump's chief scientific adviser has said researchers working on climate change resemble a "glassy-eyed, chanting cult".
William Happer, a Princeton University physicist, also called climate research "so-called science" that is "like Hare Krishna or something".
Speaking to The Guardian, he said: "There's a whole area of climate so-called science that is really more like a cult.
"It's like Hare Krishna or something like that. They're glassy-eyed and they chant. It will potentially harm the image of all science."
He criticised the money being spent on climate change research, saying: "There's a huge amount of money that we spend on saving the planet. If it turns out that the planet doesn't need saving as much as we thought, well, there are other ways you could spend the money."
The physicist met Mr Trump last month to discuss taking a scientific advisory role in the new administration and has said he would accept, if offered, a job.
Mr Happer used his latest interview to attack scientists for publishing conflicting information on issues such as whether butter or margarine is healthier. He compared the issue to climate change, despite 97 per cent of scientists working on the issue agreeing that global warming is real and is caused by humans.
10 photographs to show to anyone who doesn't believe in climate change

Show all 10
"So many people are fed up of listening to the government lie to them about margarine and climate change that when something is actually true and beneficial they don't listen," he said. "The government should have a reputation of being completely reliable about facts – real facts."
Mr Trump has previously questioned whether global warming is real, claiming it is a hoax invented by the Chinese to damage the US economy. He has also described climate change as "very expensive b******t".;
A number of the Republican's senior appointees share his views, while others are oil executives who have argued in favour of the need to invest in fossil fuels.
Mr Trump appointed Rick Perry, the former governor of Texas, to run the Energy Department. Mr Perry has previously mocked "the secular carbon cult" and claimed climate scientists have manipulated data in order to secure funding.
The US President has also nominated Scott Pruitt, the attorney general of Oklahoma and another climate change sceptic, to lead the Environmental Protection Agency.
Register for free to continue reading
Registration is a free and easy way to support our truly independent journalism
By registering, you will also enjoy limited access to Premium articles, exclusive newsletters, commenting, and virtual events with our leading journalists
Already have an account? sign in
Register for free to continue reading
Registration is a free and easy way to support our truly independent journalism
By registering, you will also enjoy limited access to Premium articles, exclusive newsletters, commenting, and virtual events with our leading journalists
Already have an account? sign in
Join our new commenting forum
Join thought-provoking conversations, follow other Independent readers and see their replies