Trump says CNN and NBC News directors should be sacked for 'hatred and bias'
The president says Andy Lack of NBC News and MSNBC is already on his way out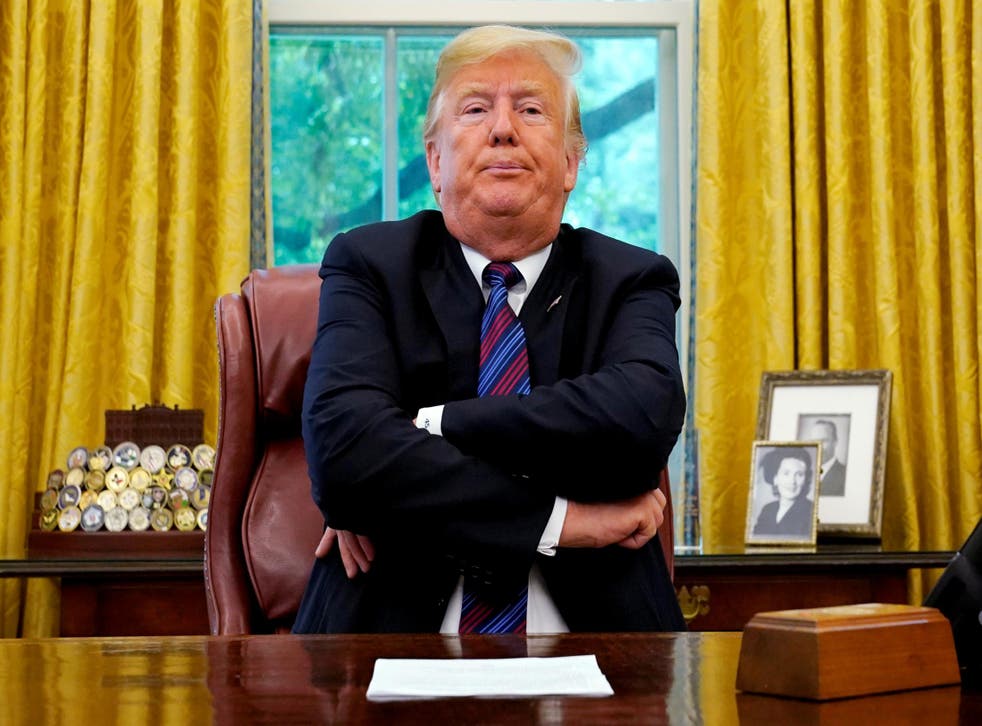 Donald Trump has called for the sacking of presidents of CNN and NBC News in his ongoing criticism of mainstream media.
Mr Trump, in a characteristic morning storm of tweets, railed against CNN's Jeff Zucker for having "hatred and extreme bias" against him which has rendered them "unable to function" in his estimation.
"But actually, as I have always said, this has been going on for a long time. Little Jeff Z has done a terrible job, his ratings suck, & AT&T should fire him to save credibility," the president tweeted.
The administration had attempted to block AT&T's acquisition of Time Warner Inc, which owns CNN.
Mr Zucker, who just returned from six weeks of medical leave due to heart surgery, was also a producer on Mr Trump's reality show The Apprentice.
He then said chairman of NBC News and MSNBC Andy Lack should also be let go.
"What's going on at @CNN is happening, to different degrees, at other networks - with @NBCNews being the worst. The good news is that Andy Lack(y) is about to be fired(?) for incompetence, and much worse," he tweeted.
He did not confirm where he had heard about Mr Lack's supposed departure from the network.
He also accused NBC Nightly News host Lester Holt of "fudging" the recorded version of Mr Trump's interview with him in May 2017.
World news in pictures

Show all 50
The interview had focused former FBI Director James Comey, who had just been fired for his job performance according to the president himself.
In the interview, however, he told Mr Holt he was thinking of "this Russia thing" when he sacked Mr Comey, referring to the FBI investigation into alleged collusion between the 2016 campaign and Russian officials.
The president offered no evidence of his claim the tape had been doctored or what the unedited version would have shown.
Mr Trump than tweeted that all media outlets are the "enemy of the people" and said there are "fake books" about the administration, presumably referring to former aide Omarosa Manigault-Newman's new book, titled Unhinged: An Insider's Account of the Trump White House.
Join our new commenting forum
Join thought-provoking conversations, follow other Independent readers and see their replies