Donald Trump trying to distract from story about links with Russian hackers, says former US Labor Secretary
Robert Reich says former reality star is using the controversy to hide failures of his presidency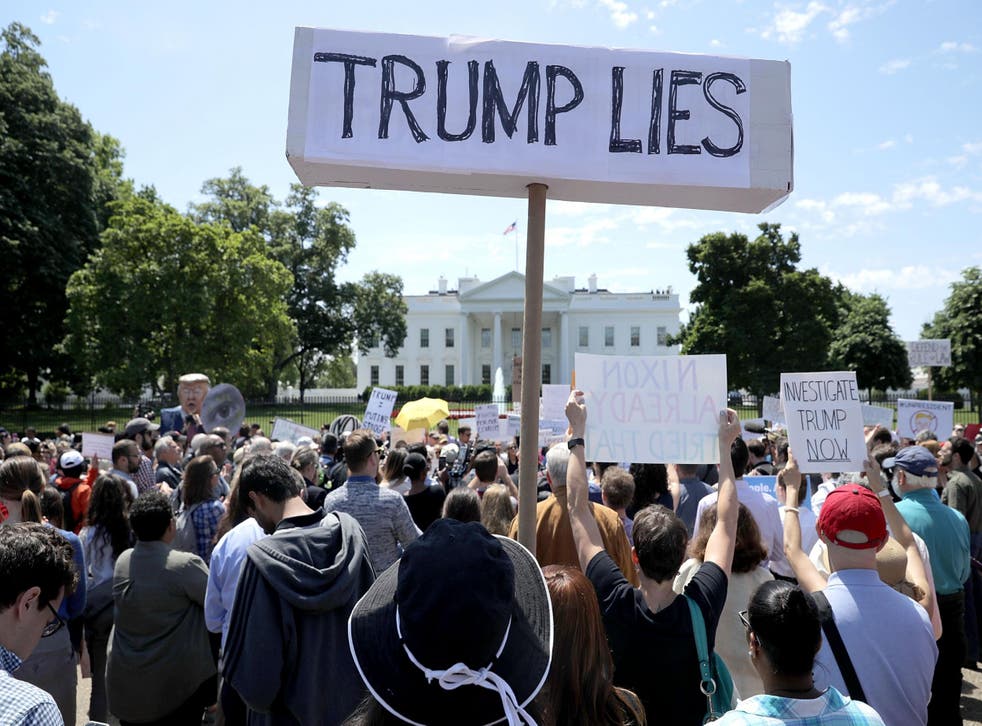 Donald Trump is using the outrage over his tweets to distract attention from the ongoing Russia investigation, the former US Secretary of Labor has said.
Robert Reich, who served under Bill Clinton, said Mr Trump was using the furore over his "gutter" tweeting to stop people asking too many questions about the failure of his planned repeal of Obamacare, the ongoing investigation into his former National Security Adviser Michael Flynn and his deeply criticised investigation into alleged voter fraud.
The President has sent out a flurry of angry tweets attacking numerous targets over the 4th July weekend, including tweeting a doctored video of him tackling and repeatedly punching CNN which he dubbed #FraudNewsCNN.
The recent outbursts were prompted by his comments about Morning Joe presenter Mika Brezezinski.
Reacting to her and co-host Joe Scarborough's criticism he claimed the journalist, who he called "low IQ crazy Mika" had tried to spend New Year's Eve with him at his Mar-a-Lago resort and was "bleeding badly from a facelift".
He followed up the diatribe a few days later, calling Mr Scarborough "crazy" and Ms Brezezinski "dumb as a rock", after they wrote a Washington Post opinion piece titled "Donald Trump is not well".
Mr Reich is an outspoken critic of Mr Trump and predicted that it was only a matter of time before he was impeached.
Thousands march against Donald Trump in LGBT rights parade

Show all 8
In May he said there were now several grounds on which they could impeach Mr Trump – the chief of which was the firing of former FBI Director James Comey.
He accused the former reality star of an obstruction of justice after he admitted he had fired Mr Comey because they thought it might take off some of the heat out of the Russia investigation.
But Mr Reich warned that anyone hoping for a quick resolution would be disappointed as it was unlikely to current Congress would vote for impeachment while it is still controlled by the Republicans.
Join our new commenting forum
Join thought-provoking conversations, follow other Independent readers and see their replies