Donald Trump to meet with Turkey's President Erdogan in first official White House visit
US president recently congratulated Turkish leader's controversial referendum win that gave him sweeping new powers
Max Benwell
New York
,
Mythili Sampathkumar
Thursday 20 April 2017 17:05 Comments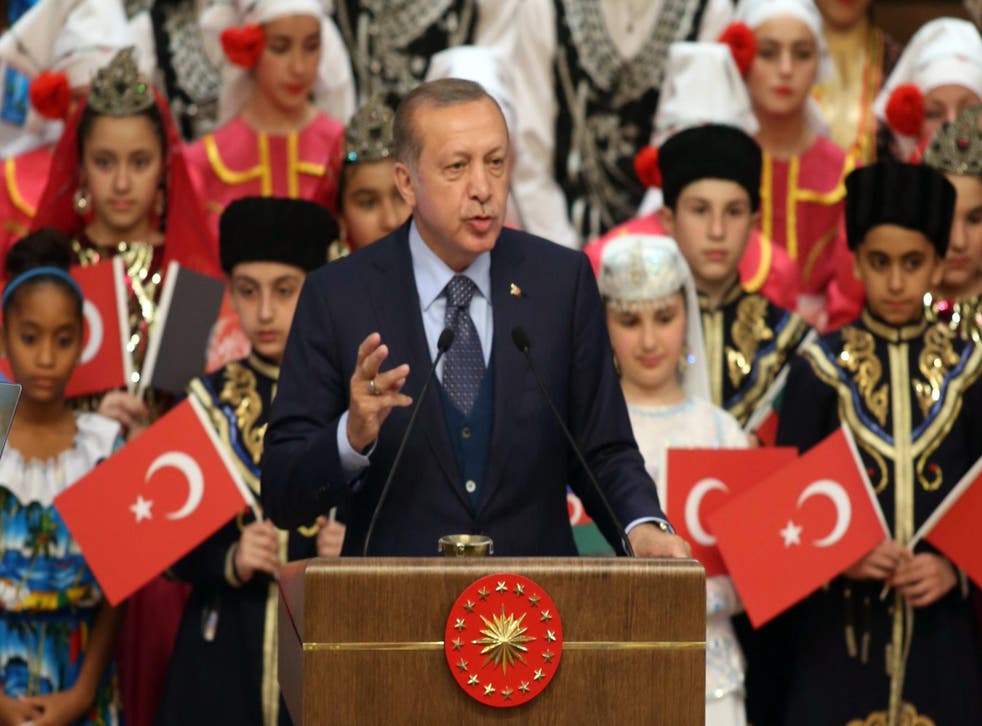 Donald Trump will host Turkish president Recep Tayyip Erdoğan on May 16-17 at the White House, in the first meeting between the two leaders.
Mr Trump was recently the only Western leader to congratulate Mr Erdogan on his victory in the country's referendum that broadened his powers.
The only other leaders who made official calls to Mr Erdogan were those of Qatar, Djibouti, Guinea and the Palestinian militant movement Hamas.
The New York Times reported that Mr Erdogan's slim margin of victory would "cement his autocratic rule over the country."
An independent monitor of the referendum vote, the Organisation for Security and Co-operation in Europe (OSCE), said in a report that "fundamental freedoms essential to a genuinely democratic process were curtailed".
Some felt Mr Trump's call had more to do with the Trump Organisation's business ties to Turkey rather than a preference for brash leaders. Mr Trump's family company built the Trump Towers in Istanbul in 2012.
At the time Ivanka Trump, the president's daughter, took to Twitter to thank Mr Erdogan for his attendance at the buildings' opening.
The two leaders meeting will take place just ahead of the North Atlantic Treaty Organisation (Nato), a 28-member military alliance, summit later in May. They are both expected to be at the Brussels meeting as well.
Mr Trump admitted that he "said [Nato] was obsolete. It's no longer obsolete" after speaking with Nato Secretary General Jens Stoltenberg in April 2017.
Register for free to continue reading
Registration is a free and easy way to support our truly independent journalism
By registering, you will also enjoy limited access to Premium articles, exclusive newsletters, commenting, and virtual events with our leading journalists
Already have an account? sign in
Join our new commenting forum
Join thought-provoking conversations, follow other Independent readers and see their replies