Trump accused of waging 'war' on federal employees as he cancels pay raises
'It is outrageous and hypocritical,' says US Senator Ben Cardin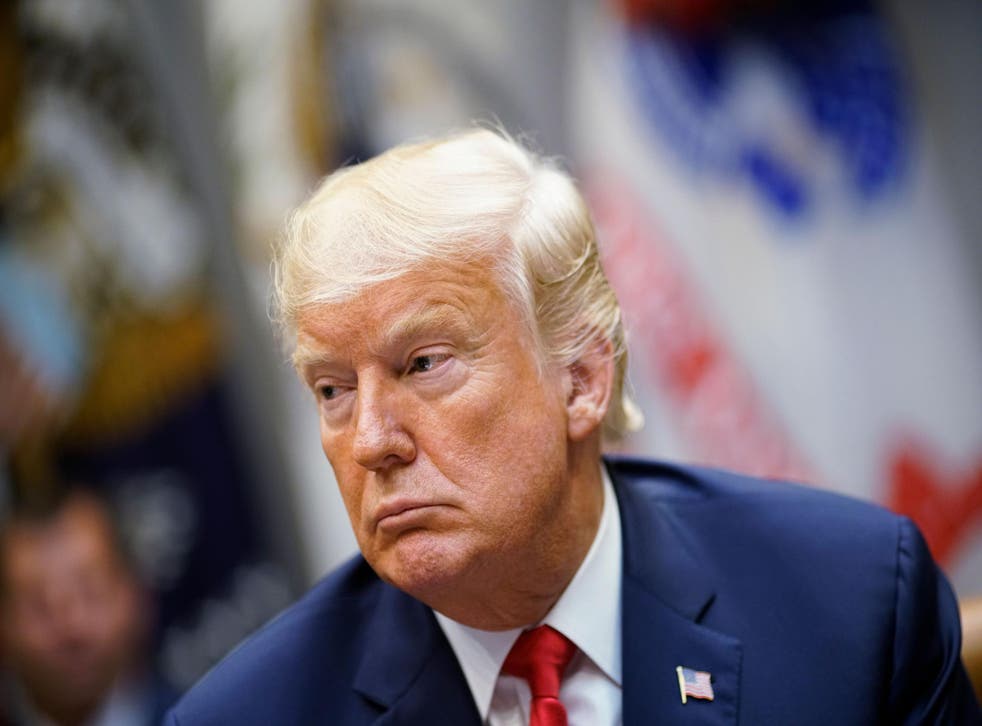 Donald Trump has been accused of waging a "war" on government workers as he announced his plans to cancel planned pay raises for US civilian federal employees.
"We must maintain efforts to put our Nation on a fiscally sustainable course, and Federal agency budgets cannot sustain such increases," the US president wrote in letter laying out the change.
Federal employees were set to receive 2.1 per cent across-the-board pay increases, as well as, increases based on location beginning January 2019.
Mr Trump has set both pay increases to zero. He charged that locality pay increases alone would cost $25bn.
Virginia Democrat Senator Mark Warner called Mr Trump's announcement an "attack" on federal employees.
"Let's be clear: this is not motivated by a sudden onset of fiscal responsibility," Mr Warner wrote on Twitter. "This has nothing to do with making government more cost-efficient. It's just the latest attack in the Trump Administration's war on federal employees."
Mr Trump insisted in his letter that cancelling the increases would not hinder the government's competitiveness to attract and maintain qualified federal employees.
World news in pictures

Show all 50
A spokesman for the Democratic National Committee told the Wall Street Journal Mr Trump's latest move was a "another slap in the face to American workers".
Maryland senator and Democrat Ben Cardin called Trump's plan "outrageous and hypocritical" and criticised the US president for previous tax cuts. Last December, Mr Trump signed Tax Cuts and Jobs Act into law, a $1.5 trillion proposal that temporarily cut individual tax rates and gave corporations a tax break by decreasing a 35 per cent tax rate to 21 per cent.
"It is outrageous and hypocritical that after spending billions of taxpayer dollars on unnecessary tax cuts for the wealthy and big corporations — and as the President boasts about the 'great' state of the American economy, that suddenly the White House finds that there is zero money left to pay a minimal cost-of-living adjustment to the patriotic, dedicated public servants," Mr Cardin said.
Join our new commenting forum
Join thought-provoking conversations, follow other Independent readers and see their replies