Donald Trump 'has trouble finding hotel room at G20 summit'
There is no Trump hotel in the city
Mythili Sampathkumar
New York
Friday 07 July 2017 09:14 Comments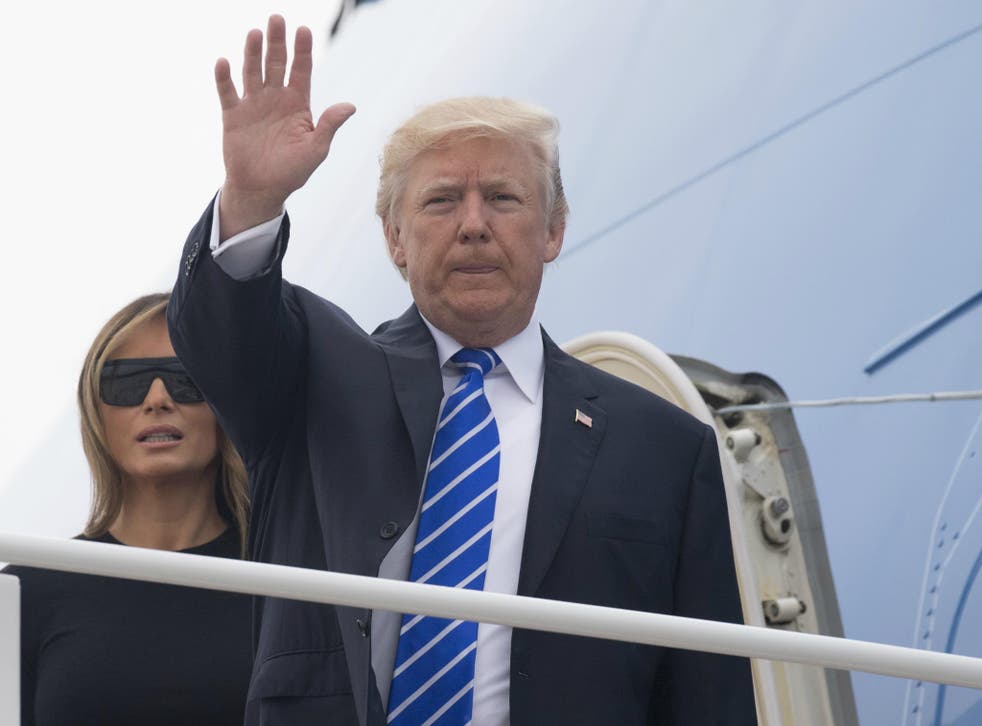 Donald Trump has reportedly had trouble getting a hotel room for the upcoming G20 summit in Hamburg, Germany.
His team apparently waited too long to book accommodations for the President and his travelling staff and were told none of the major hotels had vacancies, Buzzfeed reported.
The local newspaper Hamburger Abendblatt reported that the Four Seasons had to turn him away as they were full.
Donald Trump ignoring stuff - a compilation
In an ironic twist for the hotel chain owner, every luxury hotel in town seemed to be booked up. There do not appear to be any Trump-owned properties in the northern German city.
Buzzfeed did some digging and found that King Salman of Saudi Arabia and his massive entourage are staying at the Four Seasons as well two other high-end hotels.
Russian President Vladimir Putin is staying at the Park Hyatt and German Chancellor Angela Merkel will make camp at the Atlantic Kempinski with India and Canada.
However, the Hamburg government's Senate House will reportedly host him, while staff will likely stay at the US Consulate there.
This is not the first time a US official has had trouble with hotels in Germany. Secretary of State Rex Tillerson had to stay several miles away - at a sanitarium outside of Bonn - from other leaders at the February G20 ministers' meeting.
Register for free to continue reading
Registration is a free and easy way to support our truly independent journalism
By registering, you will also enjoy limited access to Premium articles, exclusive newsletters, commenting, and virtual events with our leading journalists
Already have an account? sign in
Join our new commenting forum
Join thought-provoking conversations, follow other Independent readers and see their replies