Donald Trump 'to take 17-day golf trip' despite saying he rarely takes holidays
The President has previously claimed that 'most of the people I know that are successful really don't take vacations'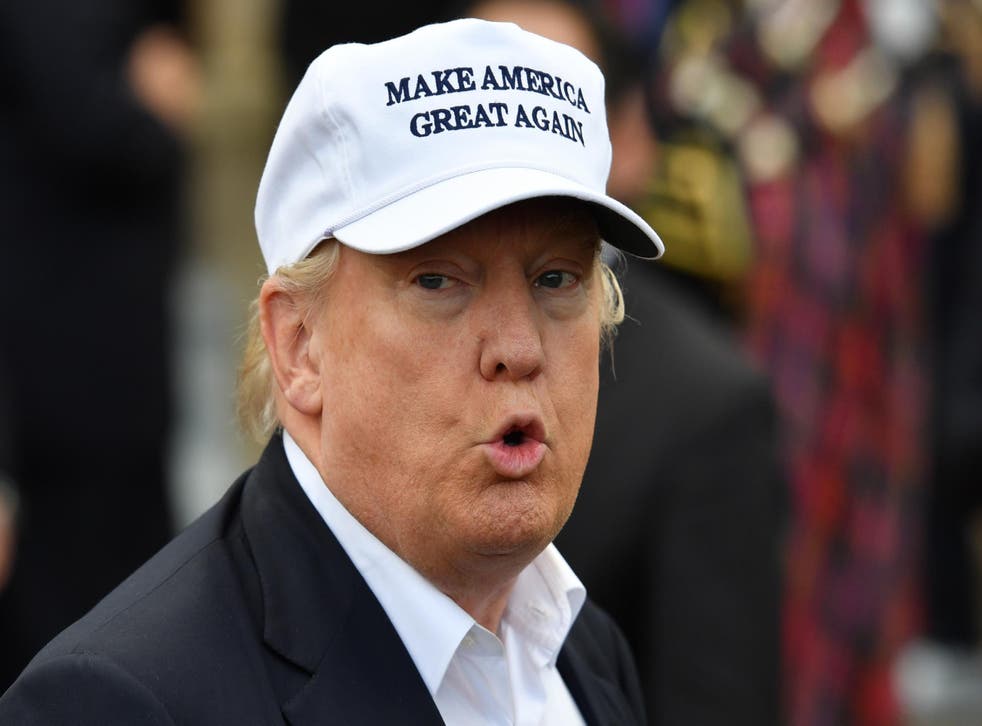 Donald Trump is set to take leave of the White House and embark on a 17-day golf retreat to his own club, reports claim.
Mr Trump will leave the White House for his golf club in New Jersey sometime this month, the Associated Press reports. The White House has not confirmed this, saying only: "We'll continue to keep you guys updated on his August schedule as those details are finalized."
Capitol Hill residents usually clear out in the month of August, when both the Senate and House are in recess. Former President Barack Obama escaped the capitol in August of 2014, on a highly scrutinised two-week jaunt to Martha's Vineyard.
But Mr Trump has made a point of his aversion to holidays, even telling members of Congress they should stay in session until a health care bill is passed. At a New Hampshire campaign rally, he told his supporters he would rarely leave the Oval Office as president, saying: "I'd just want to stay in the White House and work my ass off and make great deals."
He has also heavily criticised Mr Obama for his holidays, at one point claiming the former President's trip to Spain cost taxpayers more than $476,000.
Mr Trump's own holidays have cost almost $30m to date, according to a tally maintained by the liberal think tank Center for American Progress. Even according to conservative estimates, each of Mr Trump's trips to his South Florida estate costs about $1m. A recent ski trip taken by his daughter and son-in-law, both of whom are White House advisers, cost an estimated $65,000 – just in Secret Service fees.
Donald Trump's international Presidential trips

Show all 22
Despite telling Larry King that "most of the people I know that are successful really don't take vacations," Mr Trump has spent 13 of his first 28 weekends since inauguration away from the White House. Most often, the President is golfing – something he also criticised Mr Obama for doing.
"Can you believe that,with all of the problems and difficulties facing the U.S., President Obama spent the day playing golf?" he tweeted in 2014.
Perhaps because of this history of criticism, the President is notably guarded about his golf trips. Pool reporters assigned to cover his movements are left outside the club, and often are not told what the President plans to do inside – despite his arriving in slacks and golf shoes.
In a rare public comment on Mr Trump's golf habits, former White House Communications Director Anthony Scaramucci recently claimed Mr Trump could sink "3-foot putts". An official White House transcript changed the number to 30.
Join our new commenting forum
Join thought-provoking conversations, follow other Independent readers and see their replies