Trump offers personalized greetings through his website
MAGA fans can make their special occasions even more special with a message from the twice-impeached president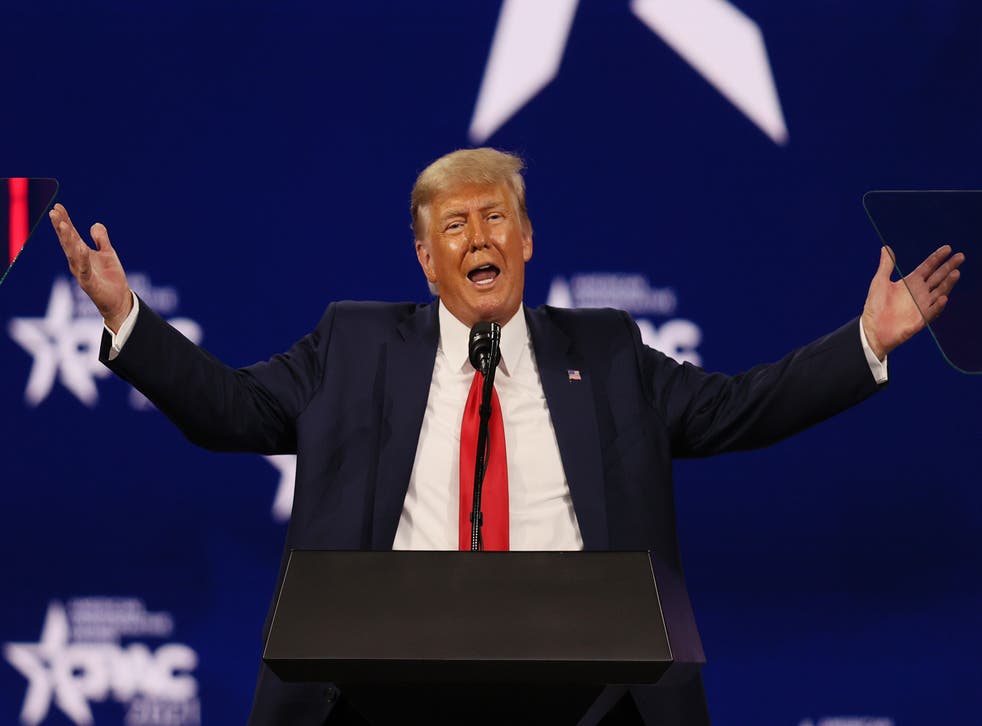 If you have a birthday or wedding coming up, you can now celebrate with a message from Donald Trump.
The former president is offering personalized greetings from himself and his wife, former First Lady Melania Trump. You can order one through his website, which is quick to note all the strings attached.
"Thank you for your interest in receiving a greeting from Donald J. Trump and Melania Trump for your special occasion. Please allow up to 6 weeks for processing of your request," the site says.
"Due to the volume of greeting requests President and Mrs Trump receive, we will not provide status updates," it goes on. "Additionally, please do not re-submit your request. Duplicate requests will supersede original submissions and therefore result in a significant delay in processing."
The site offers a range of occasions to choose from, including birthdays, weddings, anniversaries, condolences, and "Eagle Scout Awards."
Read more:
Jason Miller, a spokesperson for Mr Trump, says the former president has already been flooded with requests.
"President and Mrs. Trump continue to enjoy support and encouragement from the American people and have received thousands of requests for greetings, and they are honored to send their best wishes to those celebrating milestone occasions," Mr Miller told Newsweek. "The office of Donald J. Trump will work to ensure requests are handled as quickly as possible."
Such post-presidential greetings are not uncommon. Former presidents Bill Clinton, George W. Bush, and Barack Obama have all offered similar messages for their supporters, and "Request a Greeting" is one of the top menu options on Mr Obama's website.
But no other president in recent memory has left office under as dark a cloud as Mr Trump, who in the last months of his presidency refused to accept an electoral defeat, sent an angry mob to the US Capitol, and was impeached for an unprecedented second time.
Mr Trump still has legions of fans, however, and has not ruled out another run for the presidency in 2024.
Join our new commenting forum
Join thought-provoking conversations, follow other Independent readers and see their replies