Donald Trump now has more support than all his Republican rivals combined, says new poll
The Republican establishment is desperate to find an alternative candidate to Mr Trump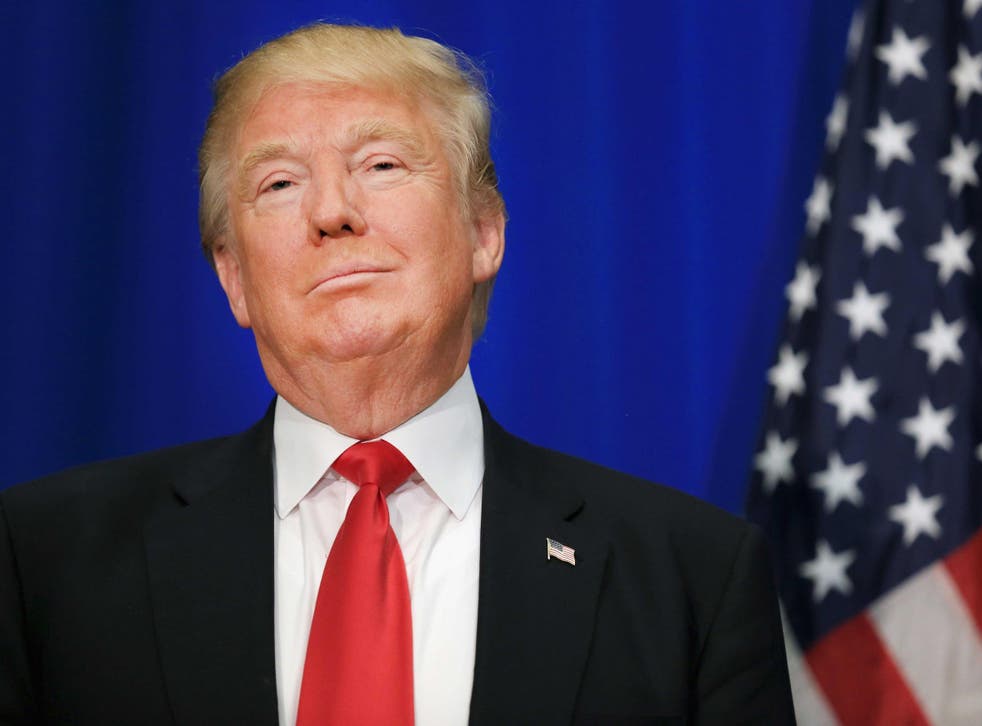 He seems all but unstoppable. Tycoon Donald Trump now has more support among Republican voters than all of his rivals combined, according to a new poll released on the eve of the crucial Super Tuesday battles.
The CNN-ORC poll puts Mr Trump on 49 points, with Senator Marco Rubio on 16 per cent, Senator Ted Cruz on 15 per cent, Ben Carson on 10 per cent and Ohio Govenor John Kasich on 6 per cent. Together, support for Mr Trump's rivals totals just 47 per cent.
The release of the poll comes as the Republican establishment, which dislikes Mr Trump and loathes Mr Cruz, scrambles to find an alternative candidate around which voters and donors can gather.
Mr Rubio, who has emerged as perhaps the most likely genuine challenger, faces a tough battle to try and halt Mr Trump's momentum, especially while so many other candidates remain in the race.
Mr Kasich has said he intends to keep campaigning at least until his home state votes on March 15.
While the poll represents good news for Mr Trump, there are also elements that will make his less pleased.
Almost half of Republican voters who do not support Mr Trump say they probably or definitely will not support him in the general election.
Mr Trump's support also remains widespread across every demographic group, including gender, ideology, age and even education level, while the tycoon's support lags behind among voters with a college degree.
On Tuesday, a total of 14 states and territories will hold their primary elections.
Mr Trump seems set to do very well in almost all of them. Mr Cruz will face a tough battle to win his own state of Texas, and thereby extend his own race.
The same polls puts Hillary Clinton comfortably clear of Democratic rival Bernie Sanders, putting them on 55-38 respectively. The margin of victory is slightly larger than the one she held in late January before any primaries or caucuses were held.
Join our new commenting forum
Join thought-provoking conversations, follow other Independent readers and see their replies