Democrats rejoice as Donald Trump is forced to pull healthcare bill from Congress
'He's been exposed' says Hillary Clinton's press secretary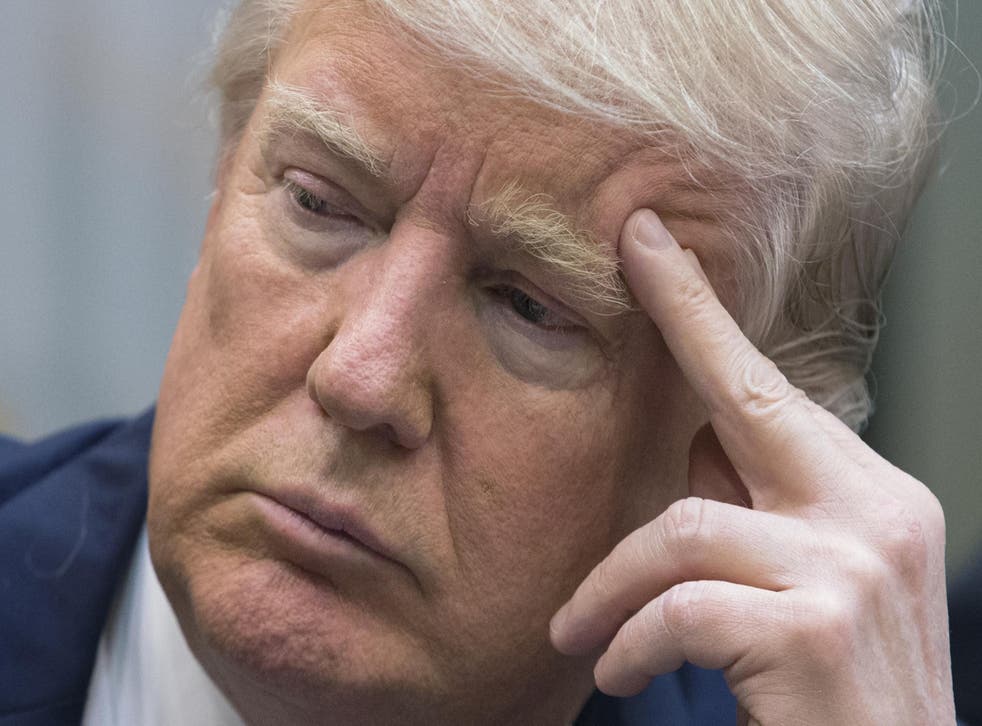 Democrats and opponents of President Donald Trump have reacted to the pulling of his flagship healthcare bill as a "farce".
A Congressional vote was postponed at the last minute on Friday as Republicans—who hold a majority in the House of Representatives—conceded they did not have enough votes to pass it.
On Thursday, Mr Trump abandoned negotiations with members of his party who opposed his plan and demanded a make-or-break decision on the bill, threatening to leave the Affordable Care Act (ACA) in place and move on to other issues if the vote failed.
Left-wing senator Bernie Sanders said: "The defeat of the disastrous Trump-Ryan health care bill is a major victory for working families and everyone who stood up in opposition.
"The bill's defeat shows Americans won't accept huge tax breaks for billionaires while 24 million people are kicked off health insurance.
"Our job is to improve the Affordable Care Act, not repeal it. Our job is to guarantee health care to all people as a right, not a privilege."
Nick Merrill, press secretary to defeated Presidential candidate Hillary Clinton, said after the vote was postponed that there was "no spin to be done here" by Republicans to save face.
He said on Twitter: "This is the chief example of something hard that Trump won by calling easy. It was a farce, & he's been exposed."
And former Democratic Senatorial Campaign Committee worker Matthew Miller said: "Congratulations to the 24 million Americans who can keep their health insurance."
Nancy Pelosi, the Democratic minority leader in the House, said through her team on Twitter: "Paul Ryan has pulled the #TrumpCare bill! After 7 years, he couldn't repeal the ACA or overcome grassroots opposition".
Other Twitter users predictably fell back on a repository of gifs and other images to mock the bill's postponement. One posted an image of a dumpster fire with the caption: "Live shot of the #TrumpCare bill".
Repealing Barack Obama's healthcare overhaul was among Mr Trump's top promises on the campaign trail, and he signed an executive order beginning the process of dismantling it the day he was inaugurated as President.
New York Times reporter Maggie Haberman said that in a phone call with her on Friday Mr Trump blamed Democrats for the postponement, and said he anticipated that when Obamacare "explodes" the opposition party would be ready to do a deal.
Register for free to continue reading
Registration is a free and easy way to support our truly independent journalism
By registering, you will also enjoy limited access to Premium articles, exclusive newsletters, commenting, and virtual events with our leading journalists
Already have an account? sign in
Register for free to continue reading
Registration is a free and easy way to support our truly independent journalism
By registering, you will also enjoy limited access to Premium articles, exclusive newsletters, commenting, and virtual events with our leading journalists
Already have an account? sign in
Join our new commenting forum
Join thought-provoking conversations, follow other Independent readers and see their replies